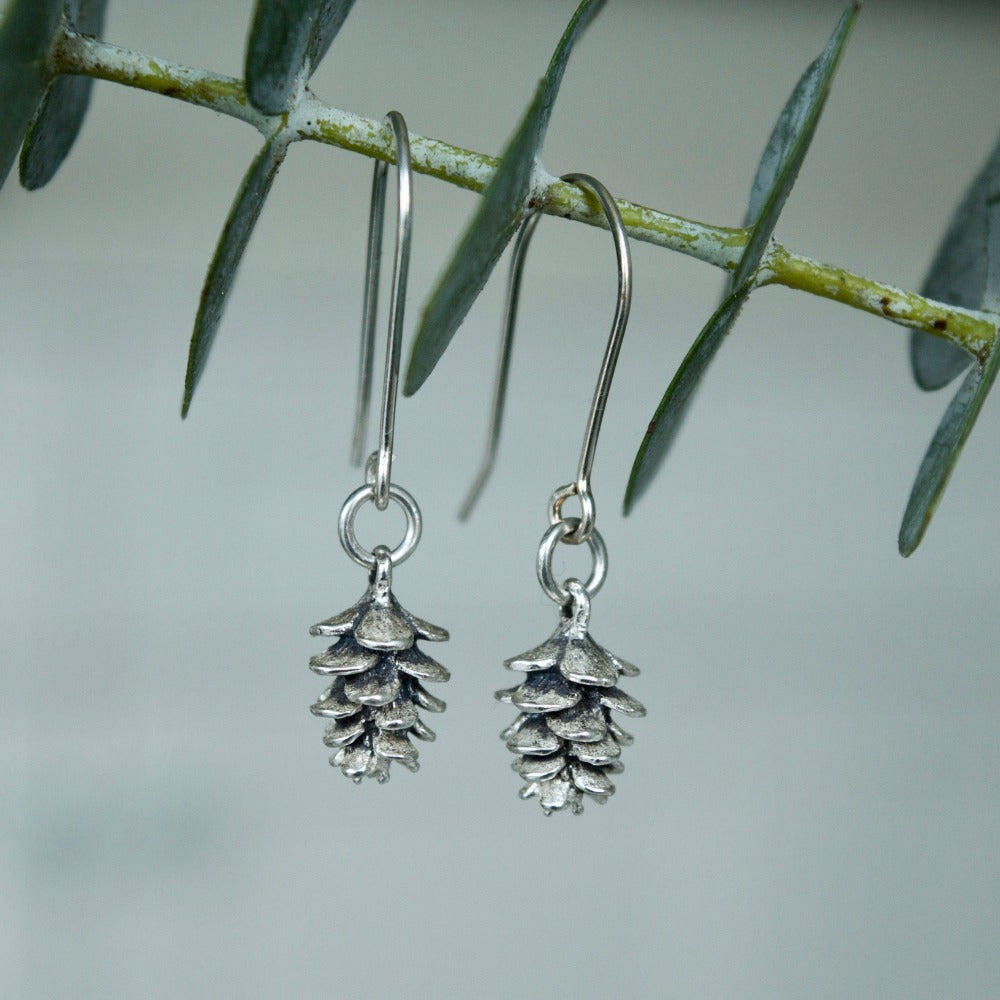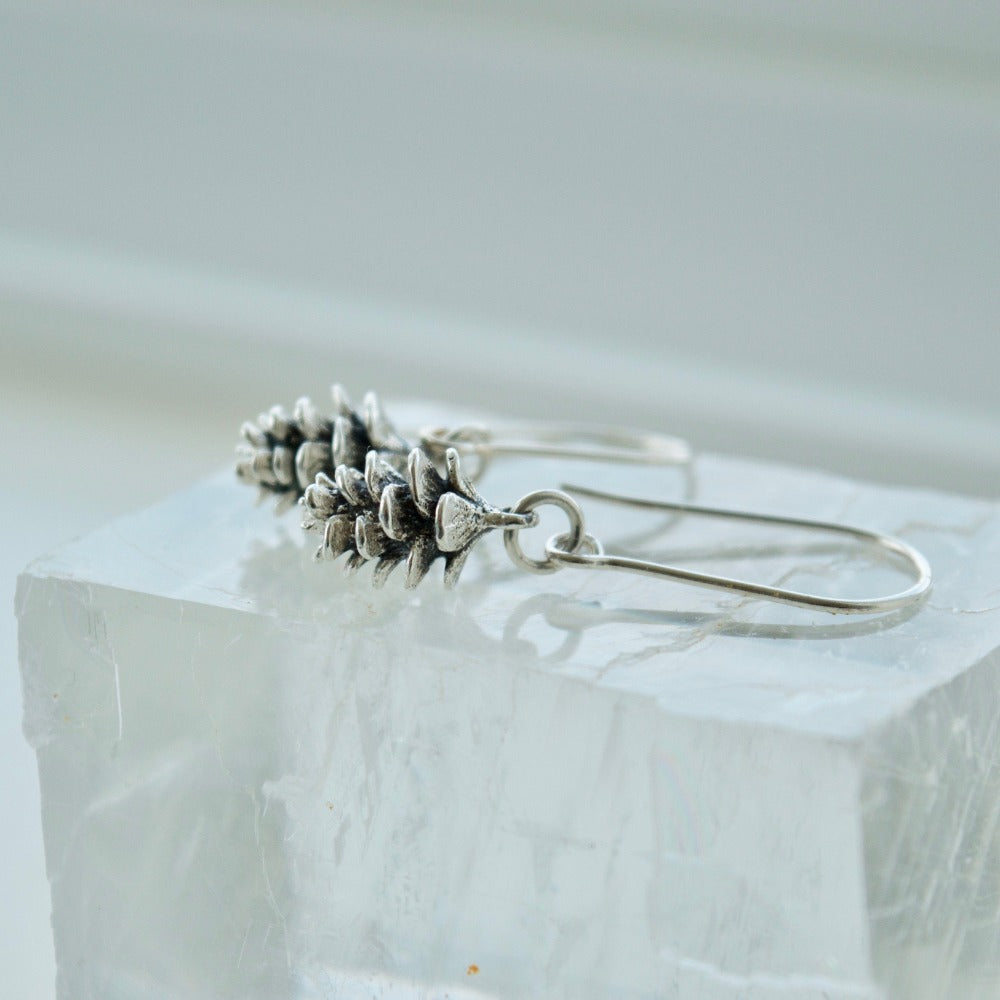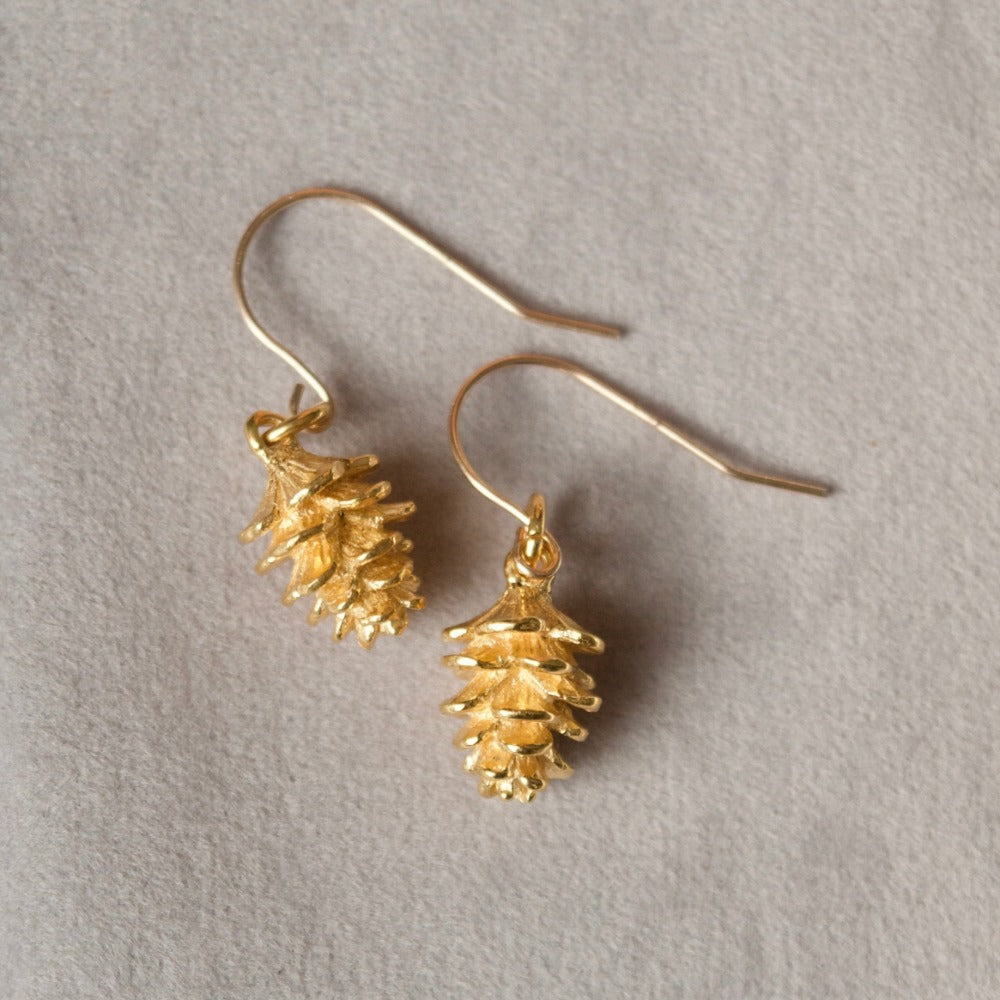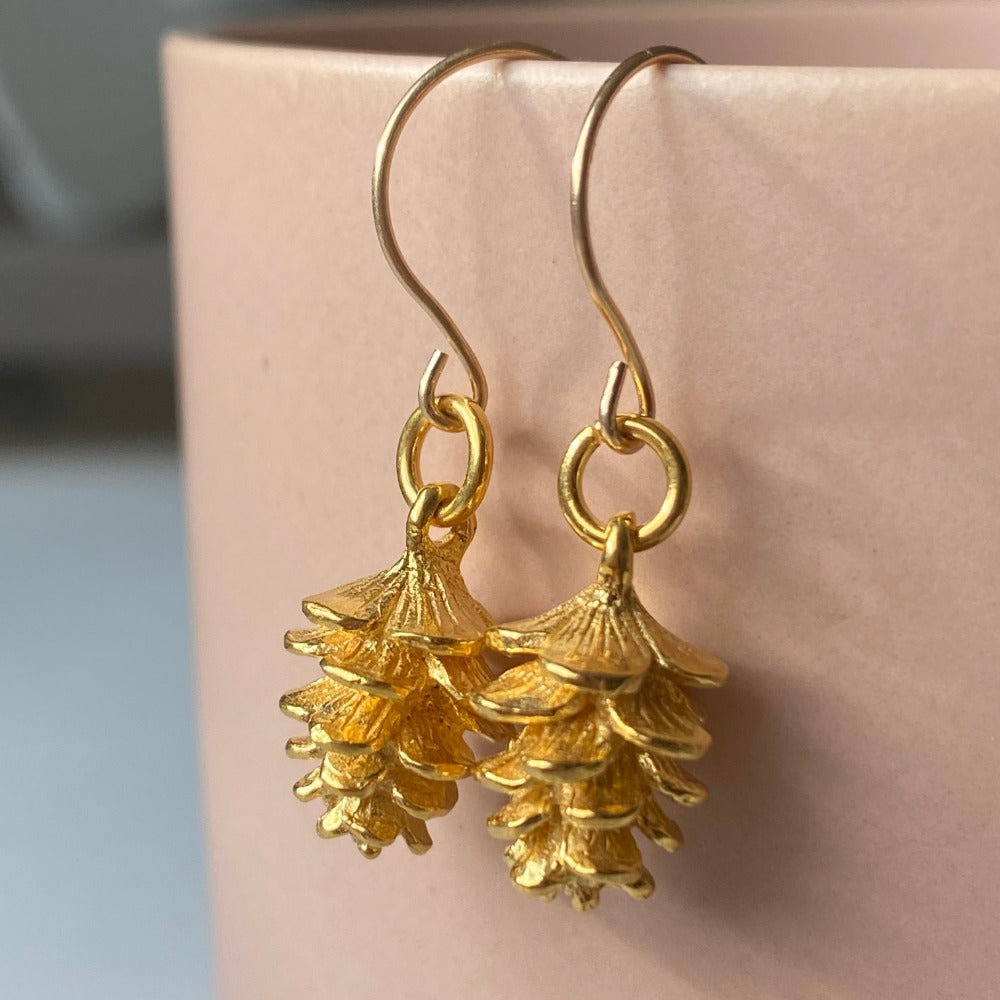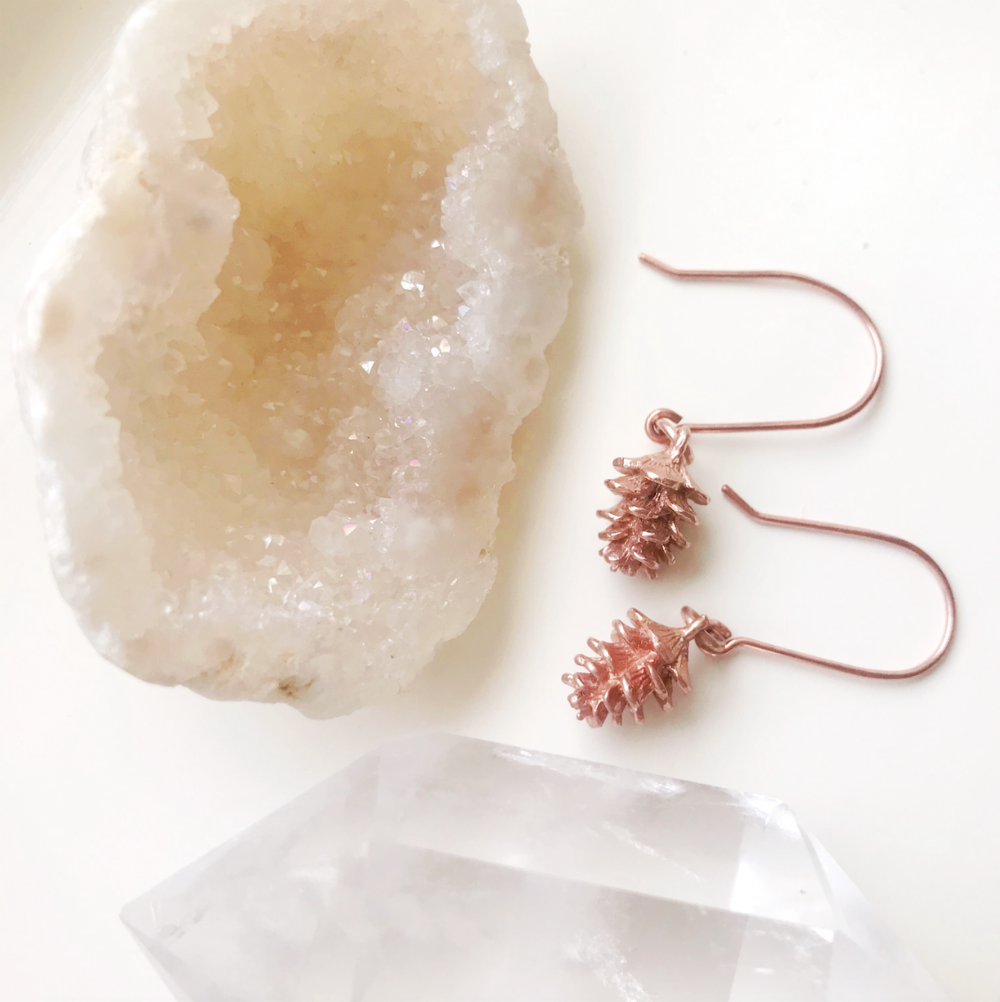 Tiny Pinecone Drop Earrings
Please allow 10-15 days for production and delivery if item is not in stock. 
Description: 
Pinecones are an iconic feature of the forest- with a shape so distinctive they're impossible to mistake, they bring to mind tall pines in a quiet forest. 
These cute little pinecone earrings are one of the designer's top sellers and make a great gift. 
Details: 
Materials: 
Charm: Gold (Rose or Yellow) or Silver-Plated Bronze
Hooks: Gold Vermeil (Rose or Yellow) or Sterling Silver
Charm Length: 1.1cm
Share