Everything you need to know about your
from Engagement rings to family heirlooms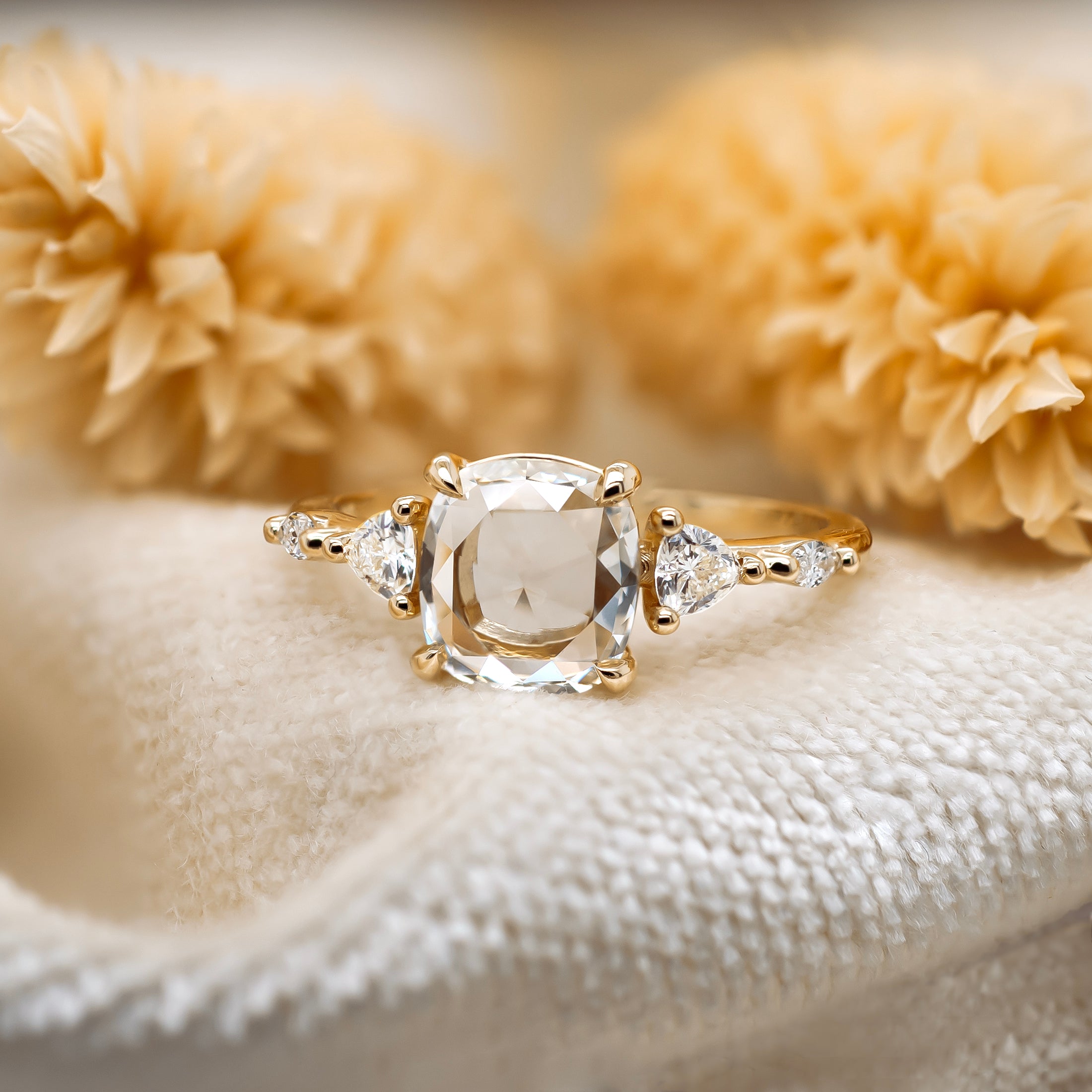 We're here to help! If you have any questions at all please do not hesitate to reach out: info@magpiejewellery.com
What do you want to know?
No, not necessarily. The price will be dictated by the materials you choose and the design. It is more often the case that already made pieces are more costly than one we could design for you in-house. 
Absolutely, it has never been easier to work together remotely! We have made beautiful custom pieces for clients all over North America and Europe.
We take every opportunity to use recycled metals in our custom design. Once refined and purified, these metals have the same composition as precious metal mined directly from the earth. It is even possible to use sentimental pieces, melt them down and create something new and meaningful.
Magpie Jewellery is committed to providing reliable, quality and trustworthy expertise with every purchase of custom jewellery. We offer a lifetime guarantee on any custom piece that Magpie creates for you.  This applies only to manufacturing defects, and does not cover damage resulting from normal wear-and-tear, physical abuse, misuse, and negligence. Any repairs needed for the above mentioned scenarios will be completed for you at a discounted price. If you are not 100% satisfied with your custom creation, we will work with you until you are.
All diamonds are mined under the Kimberley Process, the Kimberley Process (KP) is an international, multi-stakeholder initiative created to increase transparency and oversight in the diamond industry in order to eliminate trade in conflict diamonds, or rough diamonds sold by rebel groups or their allies to fund conflict against legitimate governments.
Magpie Jewellery is a member of both The CJA & The CDCC.  
According to the Canadian Diamond Code of Conduct, each of the Canadian white diamonds we use for projects are:
Verified to be mined in Canada
Responsibly mined
Ethically sourced
Individually verified
Professionally graded
For your custom project, Magpie will source whichever diamond or gemstone you would like in terms of preference, budget and availability. We deal with 4 main diamond studios all located in North America, for all of our diamonds; natural, lab grown and salt & pepper. The worlds top two producers of diamonds are Canada and Russia. If choosing a Canadian Diamond is important to you, we can you help with that.
Salt & Pepper diamonds often do not come with the same certification as white diamonds. However, they are still mined under the Kimberley Process.  All Magpie custom jewellery comes with a complimentary appraisal completed by our on site Gemologist.
Yes of course! Magpie creates all pieces, rings, neckpieces, earrings, bracelets, cufflinks, earplugs. You name it we have made it! Though other items may not involve CAD design the process is pretty much the same.