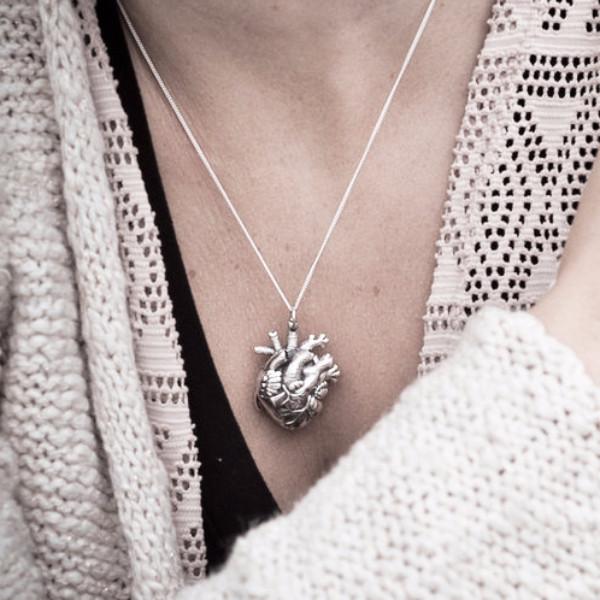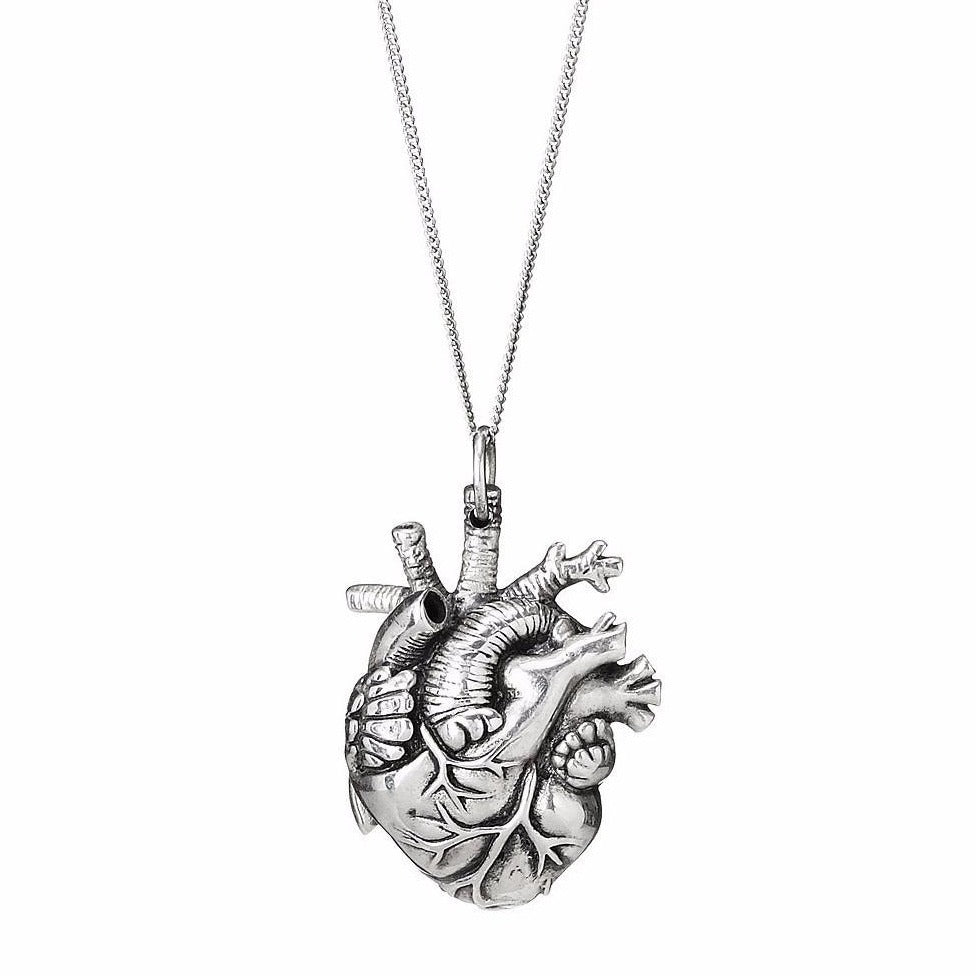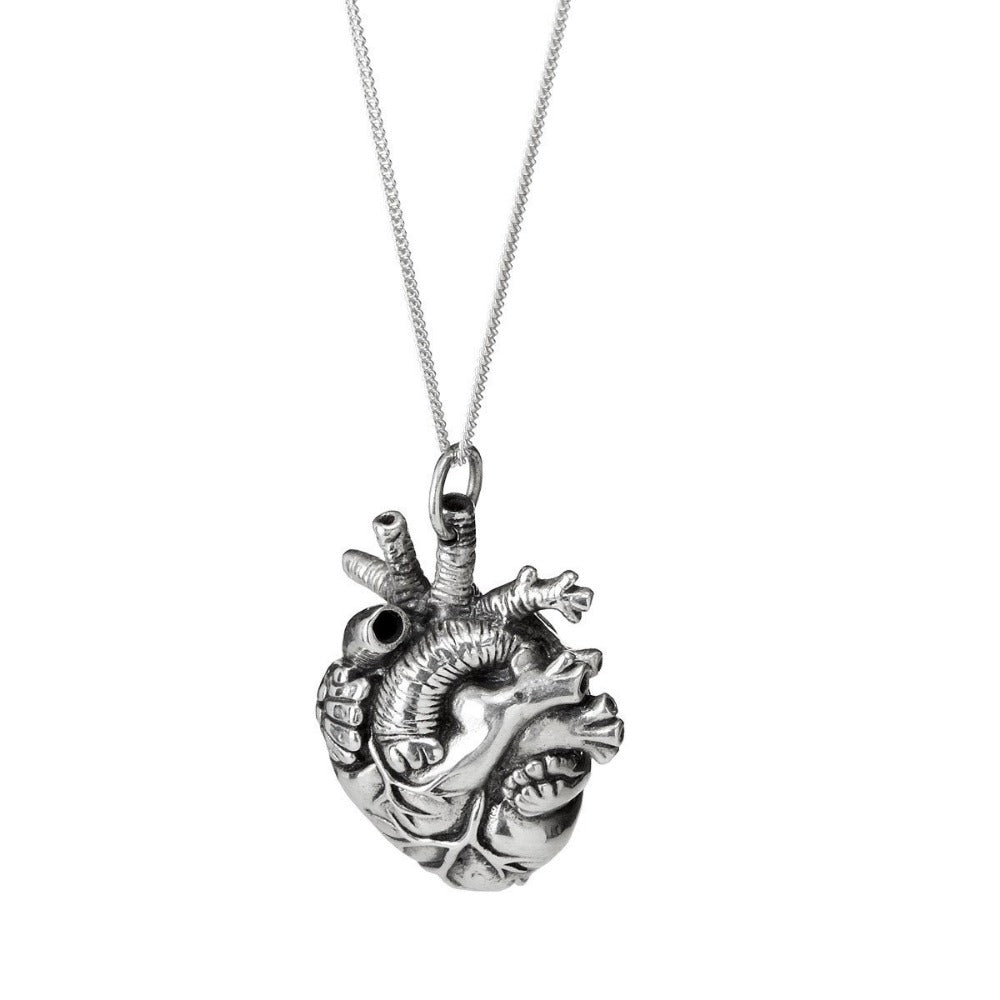 Mini Anatomical Heart Locket
Please allow 10-15 days for production and delivery if item is not in stock. 

Description: 
This anatomical heart locket is just plain fun. A clever, tongue-in-cheek twist on the classic heart necklace, this is the perfect gift for the med student, nurse or cardiologist in your life. 
After falling in love with a man in the medical industry, Justine was inspired to make an anatomical heart pendant. This is a very solid piece, which you could wear and love for a lifetime. This pendant is carved out of wax to look as close as possible to the real thing!
This pendant is cast in jewellers bronze and has a thick silver plating. 
Details: 
Materials: 
Pendant: Silver-Plated Bronze
Chain: Sterling Silver
Pendant Dimensions: 
Length: 3cm
Width: 2.25cm
Chain Length: 20" 
Share