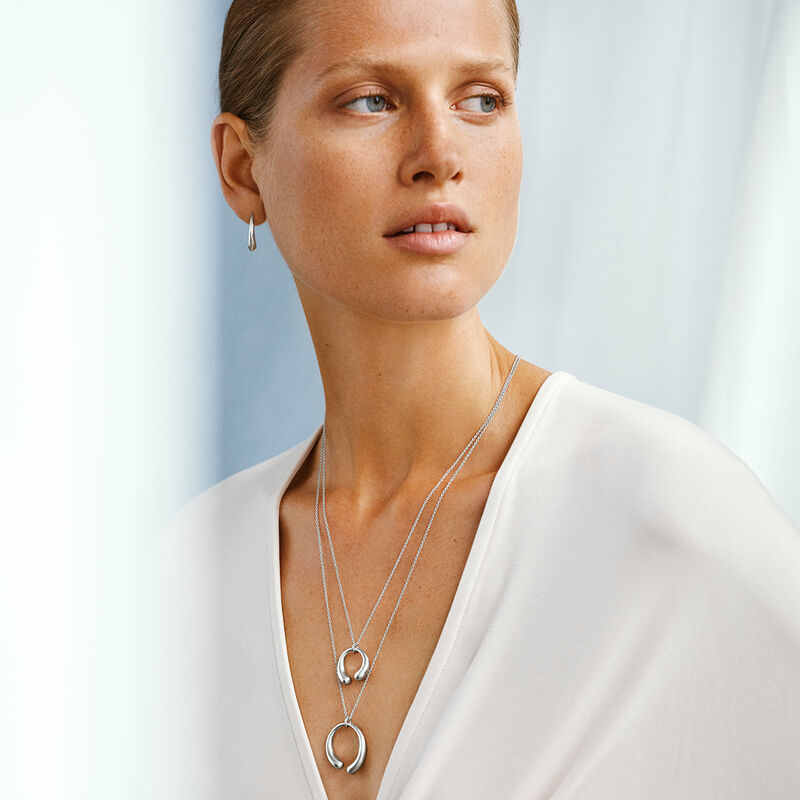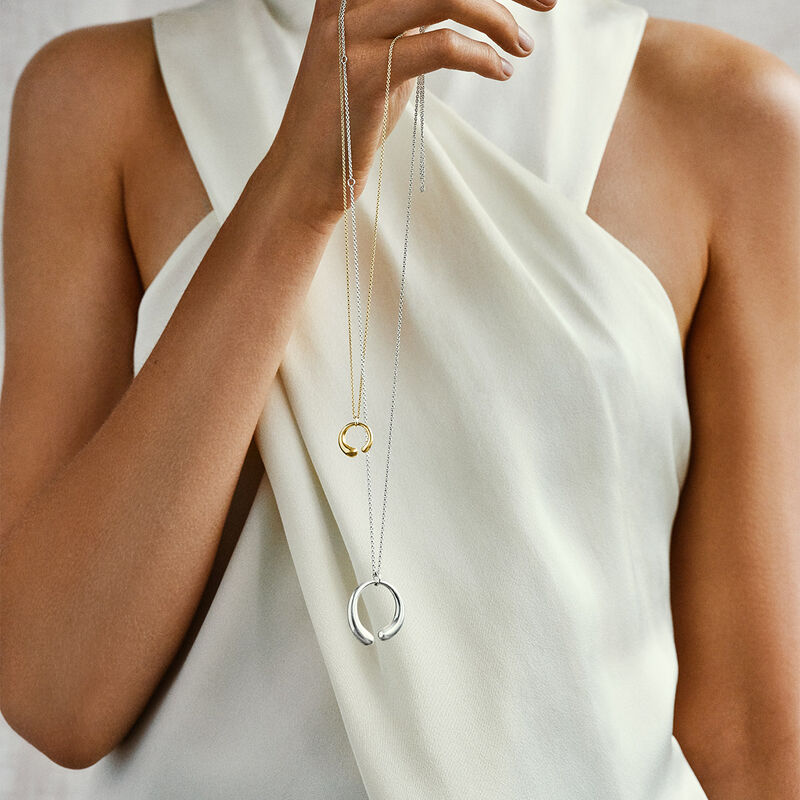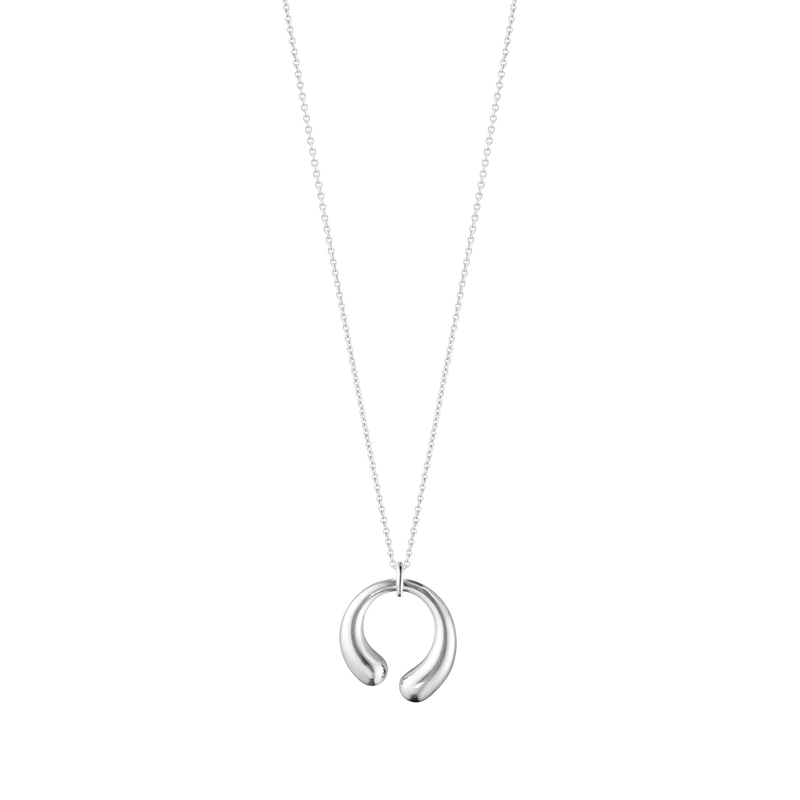 Please allow 1 - 3 weeks for delivery and production.
Description: 
A light and stylish pendant that will add a contemporary and cool element to your appearance.
The soft curves of the Mercy pendant symbolise the flow of time – and how the twists and turns in life come to define us. The gap in the middle acts an emotional reminder to take stock of life every now and then.
The Mercy collection is designed by long-time Georg Jensen-collaborator Jacqueline Rabun. The American designer is famous for her sculptural and emotionally charged jewellery pieces, and this range of rings, bangles and pendants follows the tradition with elegance.
The Mercy pendant is the perfect everyday accessory – and thanks to its light expression it is ideal when it comes to layering pendants or necklaces.
Details:
Materials: Sterling Silver
Measurements:
Width: 0.24"
Diameter: 0.79" 
Chain: 60 cm, adjustable
Mercy Collection:
With its soft, organic forms, the Mercy collection elegantly wraps itself around your fingers, ears, wrist and neck. The designer Jacqueline Rabun has also designed the elegant Offspring collection. Explore the beautiful collection of rings, necklaces and bracelets that symbolise the strong bond between our loved ones.
Share