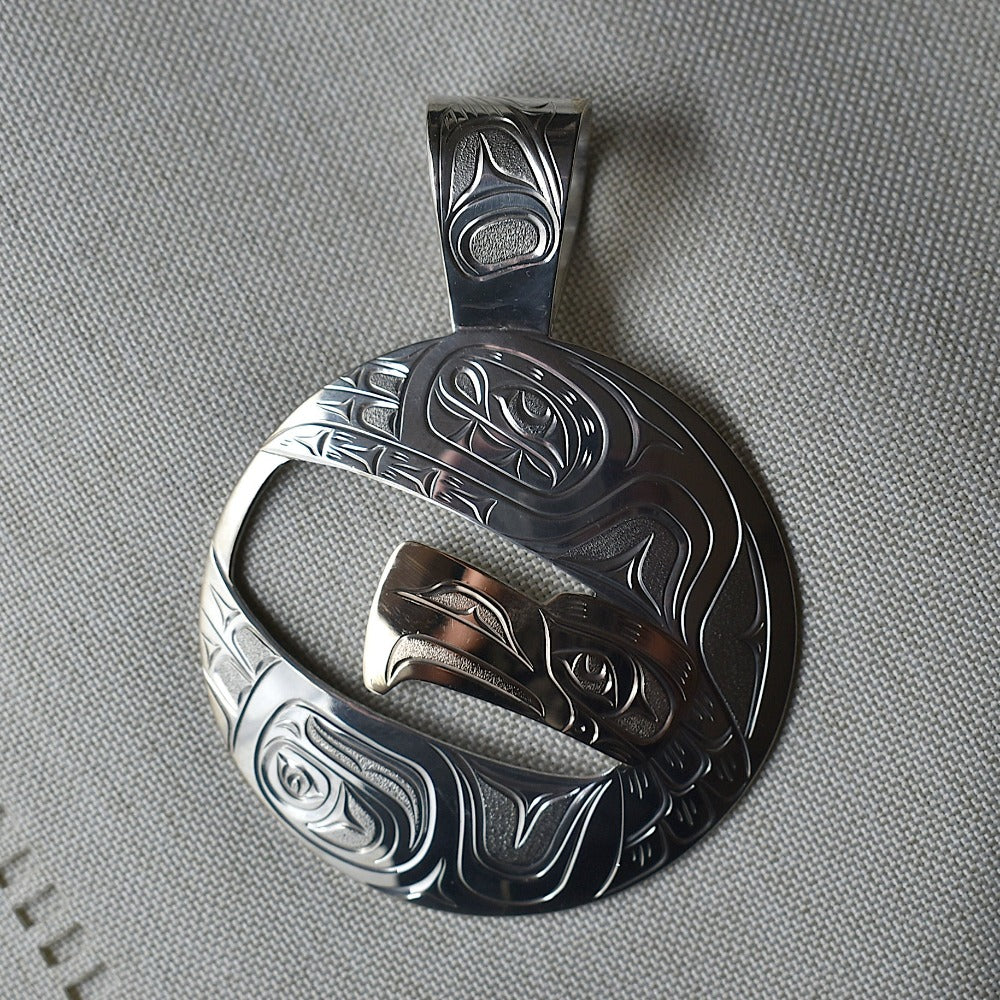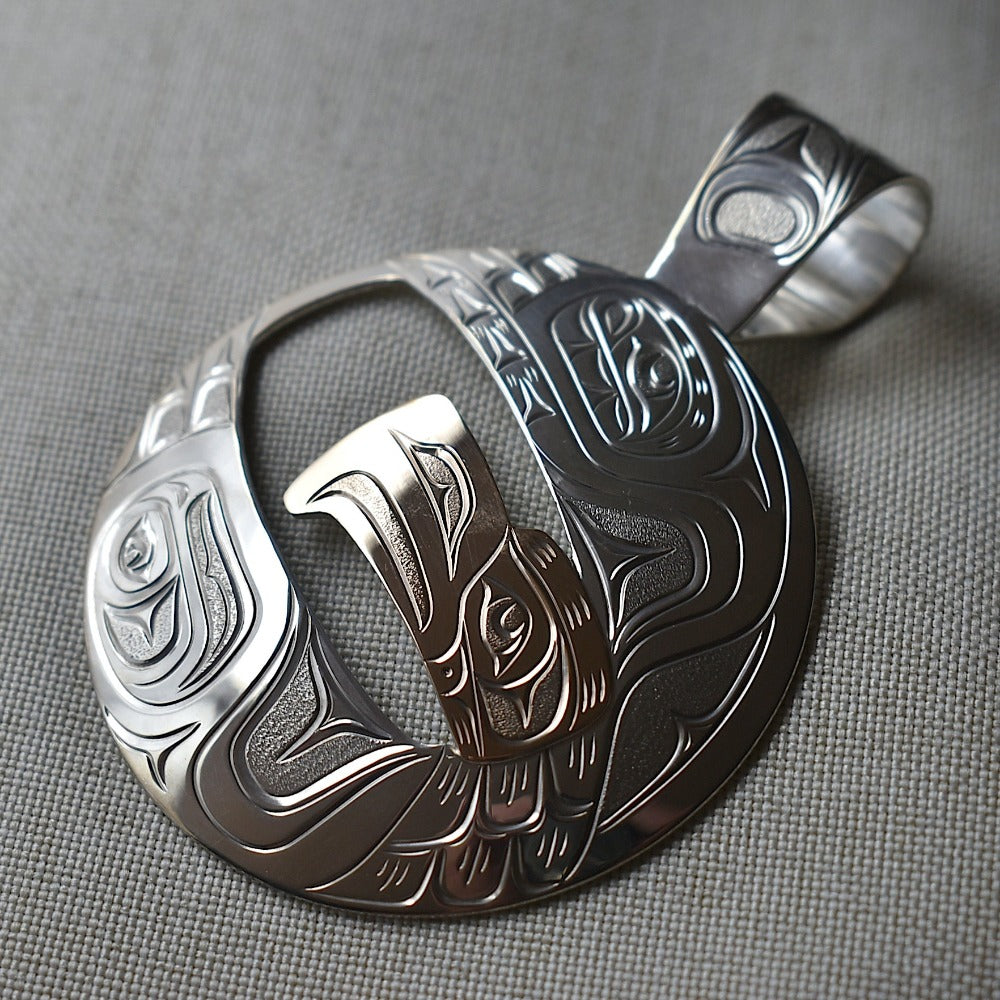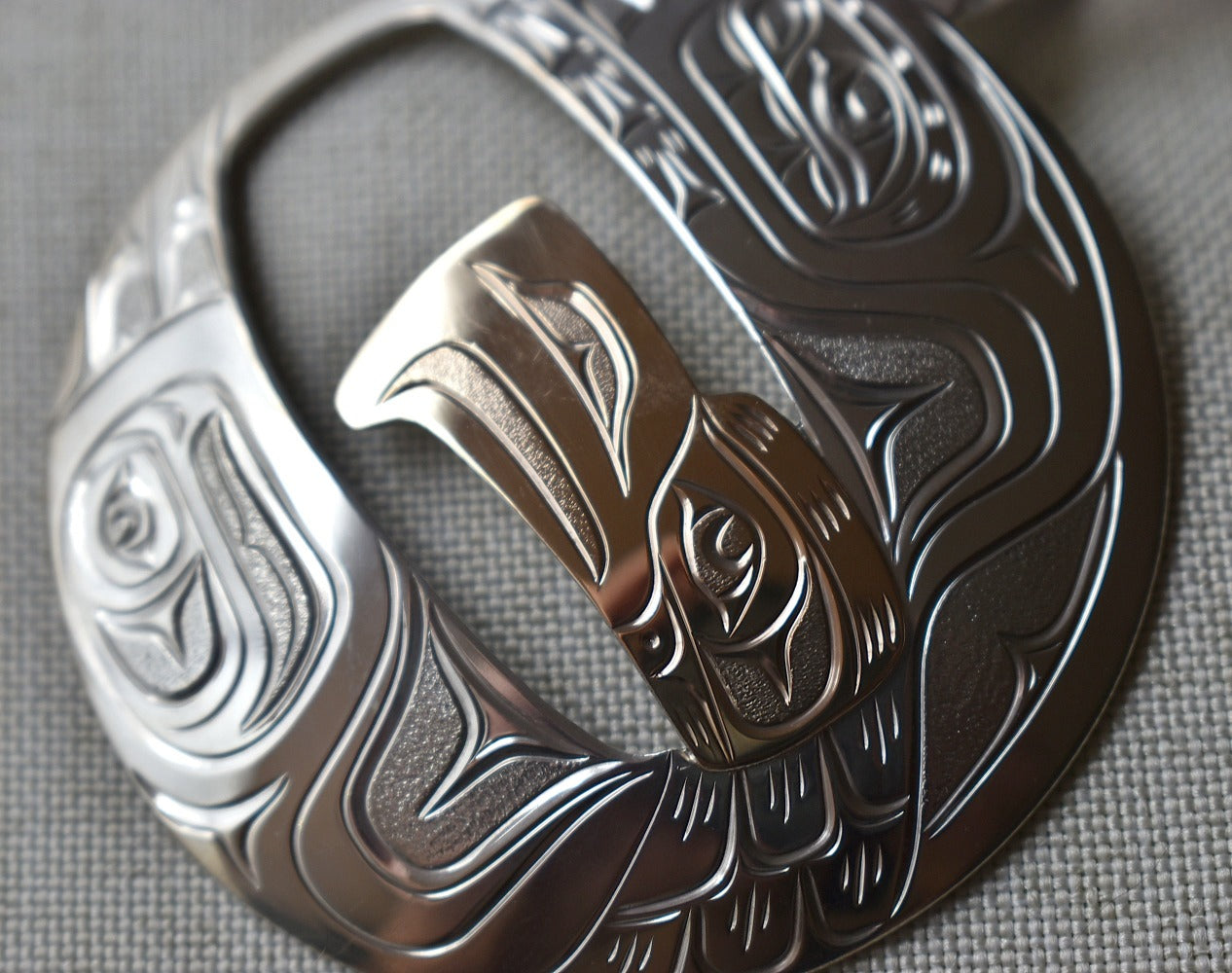 14k Yellow Gold Overlay Keyhole Eagle Pendant
Please allow 3 - 6 weeks for production and delivery. As all pieces are individually hand-carved, please allow for slight stylistic variations. 
Description:

The Eagle is a symbol of power, prestige and wisdom. The Eagle also has a strong connection to peace. Its sacred down represents friendship and its feathers are used for ceremonies and rituals. The Cree consider each feather as having special meaning and distinction. 
For more information and the animal meanings, look here.
Details:
Artist: Joe Descoteaux
Metal: Sterling Silver, 14K Yellow Gold
Pendant Dimensions: 
Height: 50mm
Width: 50mm
Thickness: 1.5mm
Bale Size: 19mm x 14mm
Share