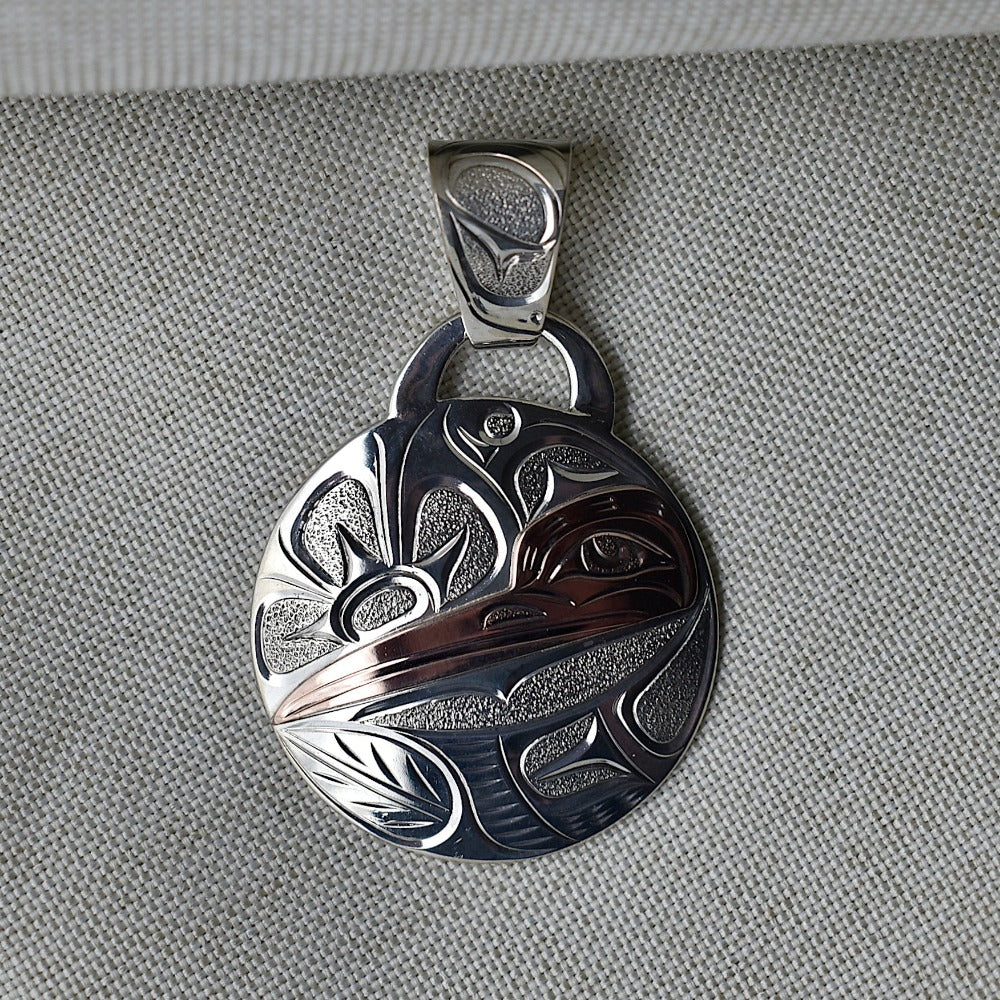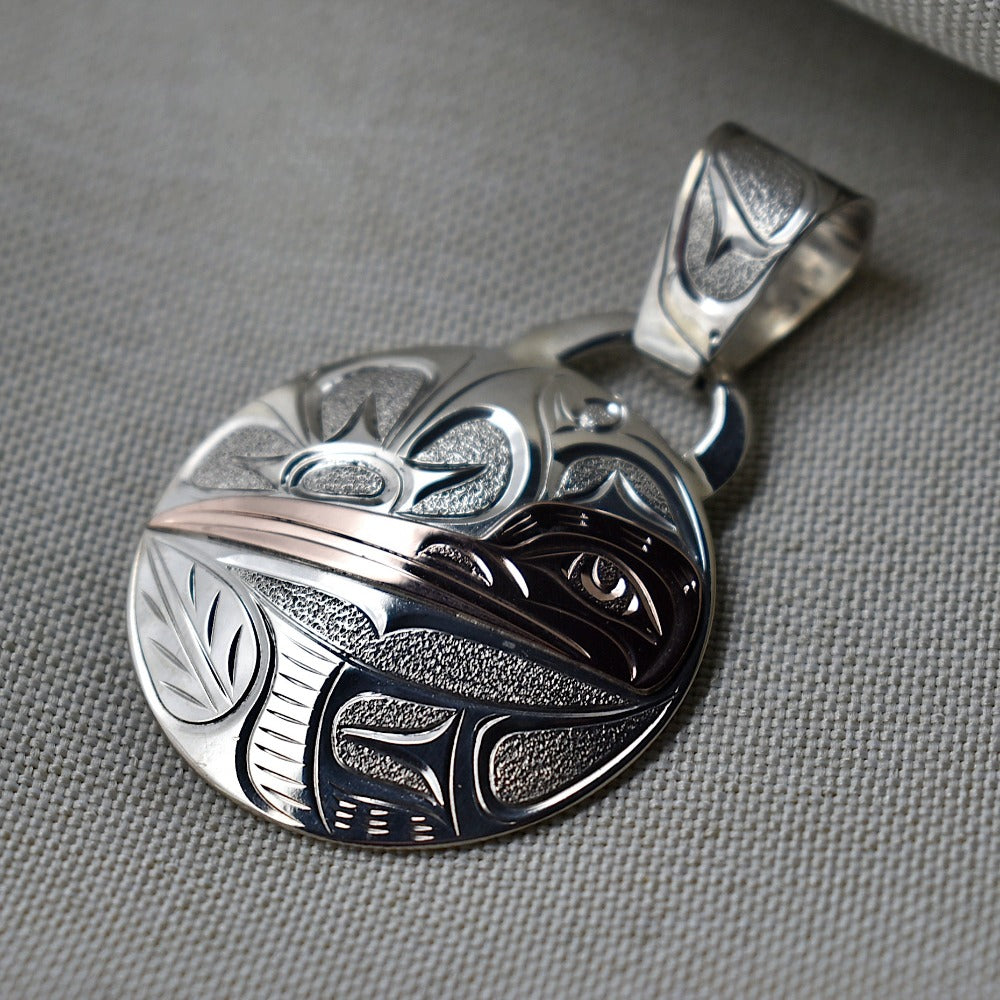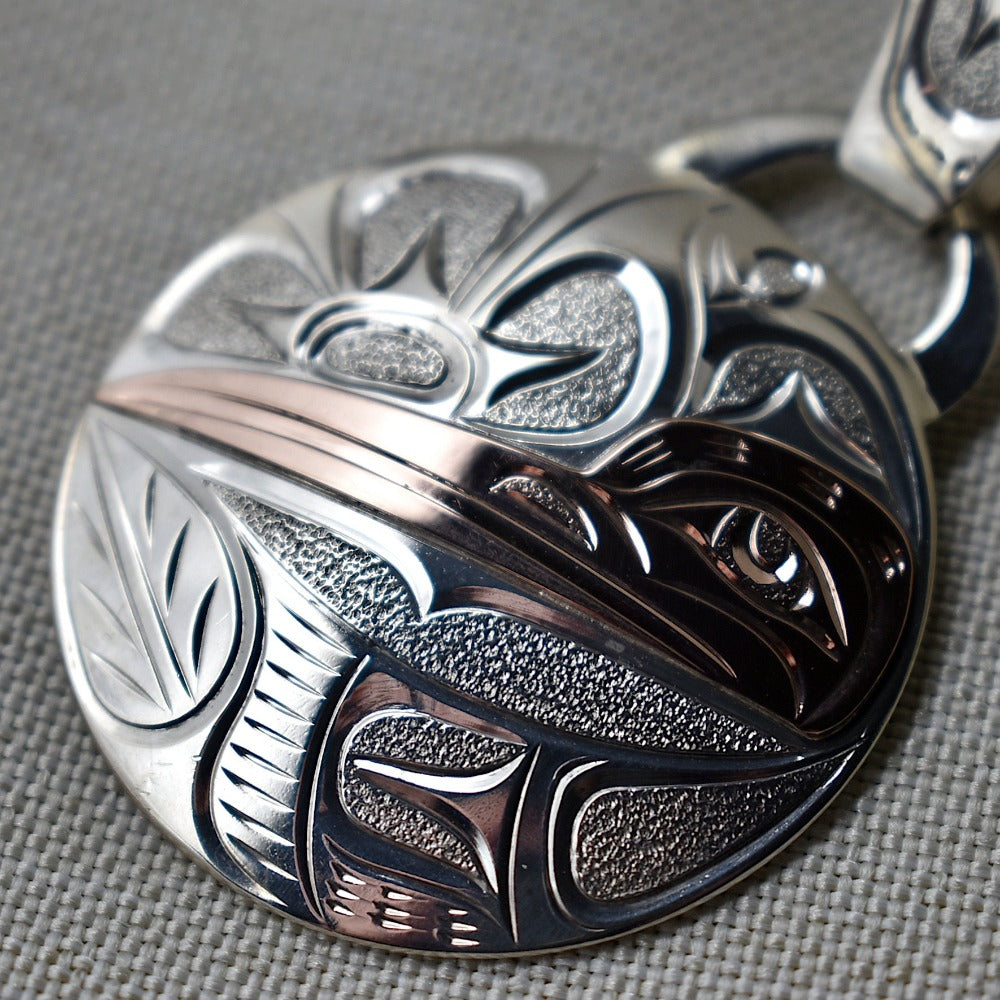 14k Rose Gold Overlay Hummingbird Pendant with Mobile Bale
Please allow 3 - 6 weeks for production and delivery. As all pieces are individually hand-carved, please allow for slight stylistic variations. 
Description:

The Hummingbird is a joyful messenger who represents peace, affection, and good  fortune. The Hummingbird is a living rainbow that captures the sunlight and turns it into a jewel on its wings, signifying love, beauty, and healing. This tiny bird is also called "Sah Sen."
For more information and the animal meanings, look here.
Details:
Artist: Joe Descoteaux
Metal: Sterling Silver, 14K Rose Gold
Pendant Dimensions: 
Height: 38mm
Width: 31mm
Thickness: 1.5mm
Bale Size: 14mm x 9mm
Share