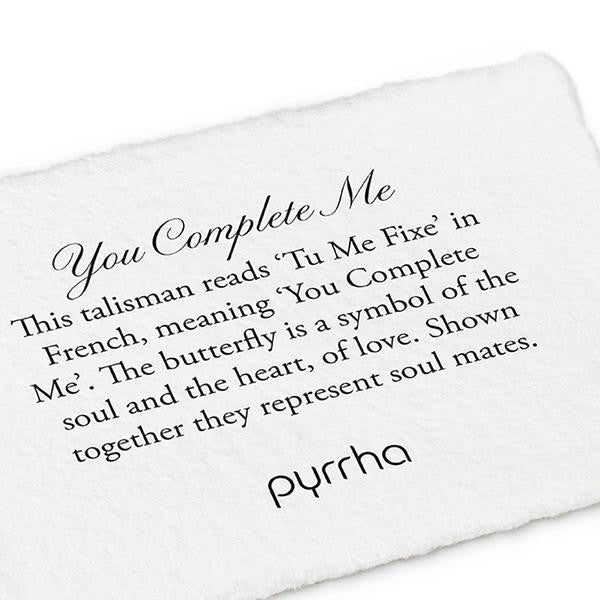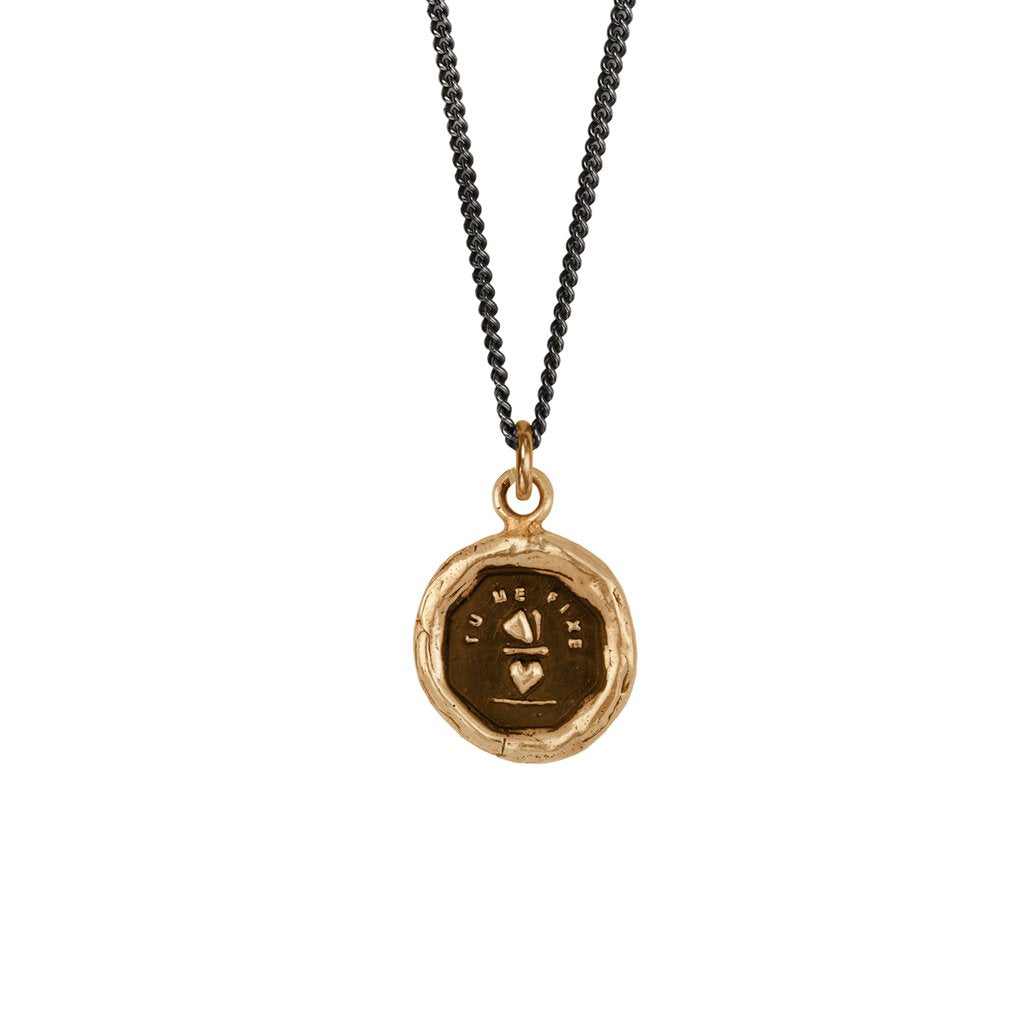 Please allow up to 3-4 weeks for production and delivery. 
Description: 
This talisman reads 'Tu Me Fixe' in French, meaning 'You Complete Me'. The butterfly is a symbol of the soul and the heart, love. Shown together they represent soul mates.
Details: 
Pyrrha talismans are cast using authentic wax seals and imagery from the Victorian era.
With symbolic meaning culled from heraldry each piece is designed to inspire the wearer.
Handcrafted in Vancouver, Canada.

Talisman measures approx. 15mm x 15mm.
Share