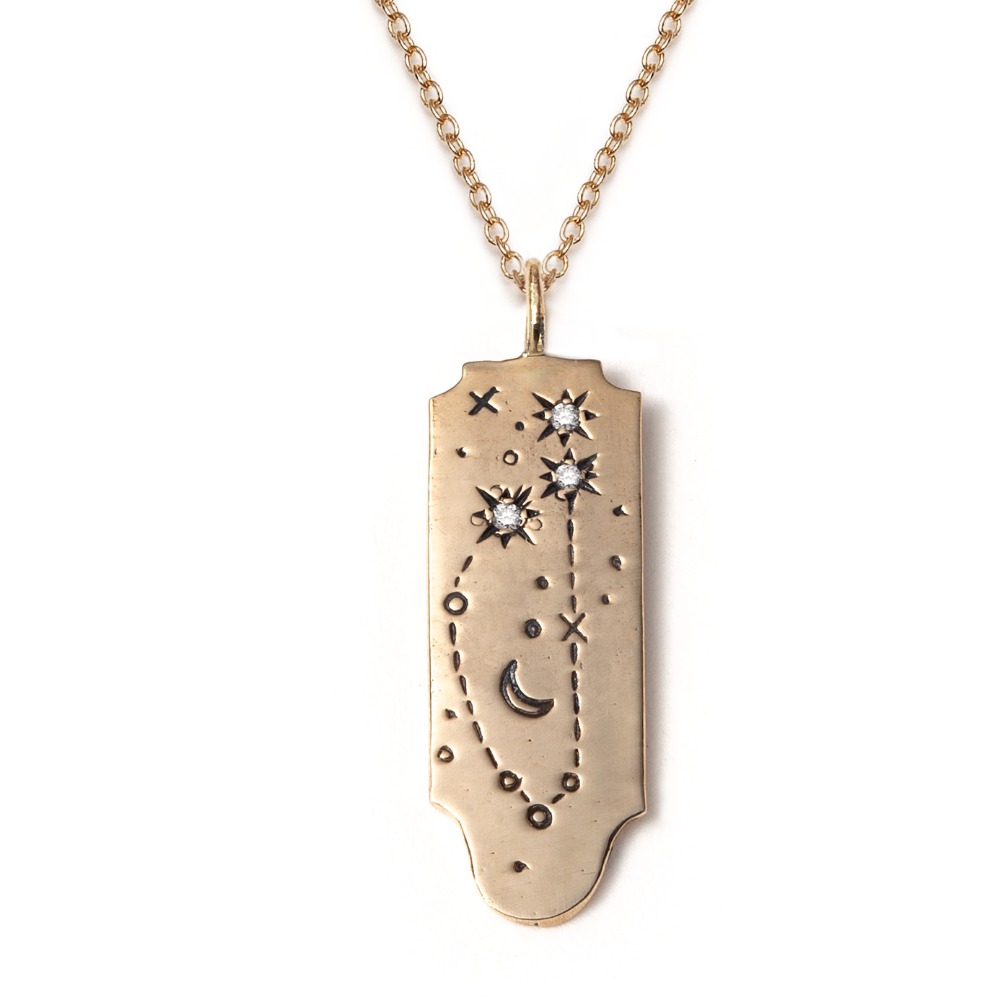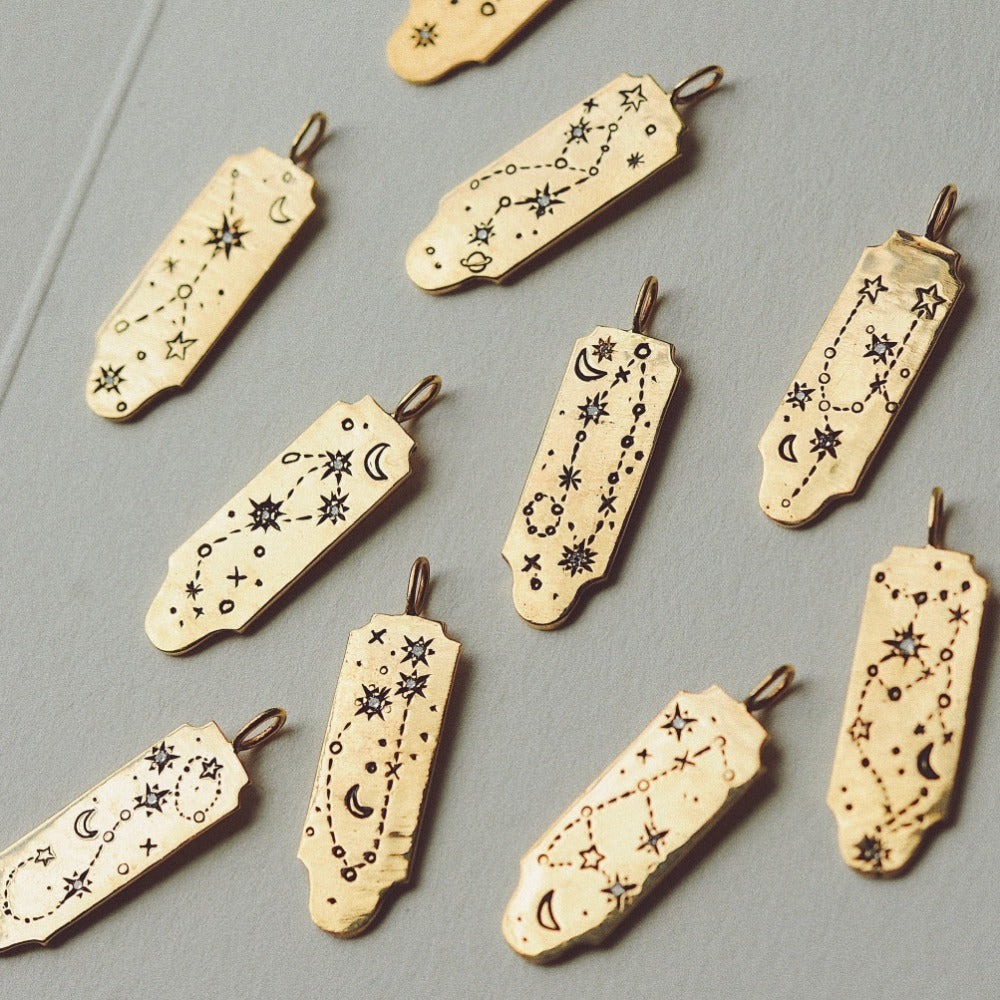 Written in the Stars Necklace - Capricorn
Please allow 6 weeks for production and delivery. To inquire about availability, please contact us at orders@magpiejewellery.com.
Description: 
Capricorn (Goat): December 22 – January 19
This celestial pendant transcends all ages. Since ancient times, jewelry has been used to commemorate special moments or people in our lives. Written in the Stars can commemorate whomever or whatever you want it to. The pendant is cast in immortal gold, and an astrology constellation of your choosing shines bright in the night sky amongst a sea of stars.
Select two pendants to wear together to commemorate a loved one or for memento mori. 
Made by hand in Sofia Zakia's Montreal studio.
Details: 
Materials: 14k Yellow Gold
Pendant Length: approx. 20mm
Stones: 1 - 1.5mm White Diamonds (x3)
Chain Styles: 
16" Length: 1.1mm 14k gold cable chain
20" Length: 1.5mm 14k gold cable chain
Share