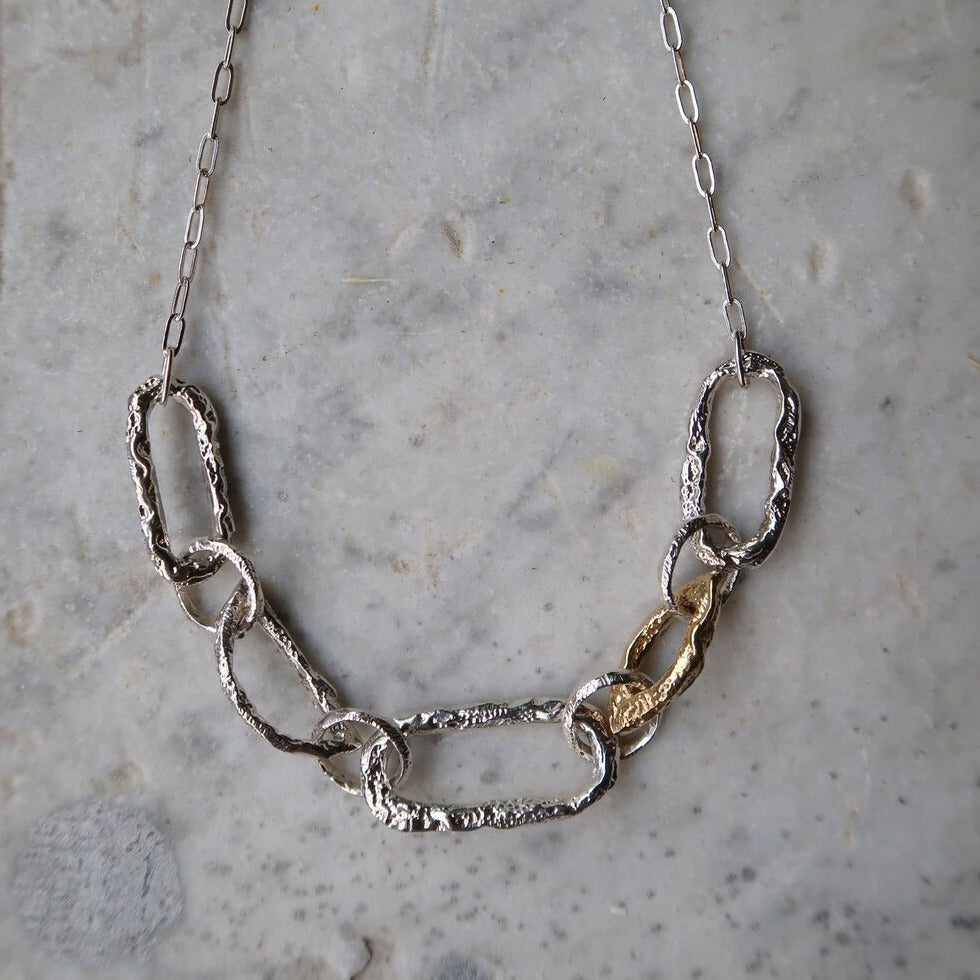 Depending on availability in stores, please allow 3-4 weeks for your order. 
The necklace is composed of nine hand-carved and intricately textured links, suspended on an elongated oval chain and finished with a hand-made toggle clasp. The chain features differently sized and shaped links, married by their consistent rough and eroded texture. One brass accent piece is placed off-centre, playing with asymmetry and yet finding balance.
Details: 
Materials: sterling silver, brass
Length: 17 inches
Longer or shorter lengths available upon request.
Share