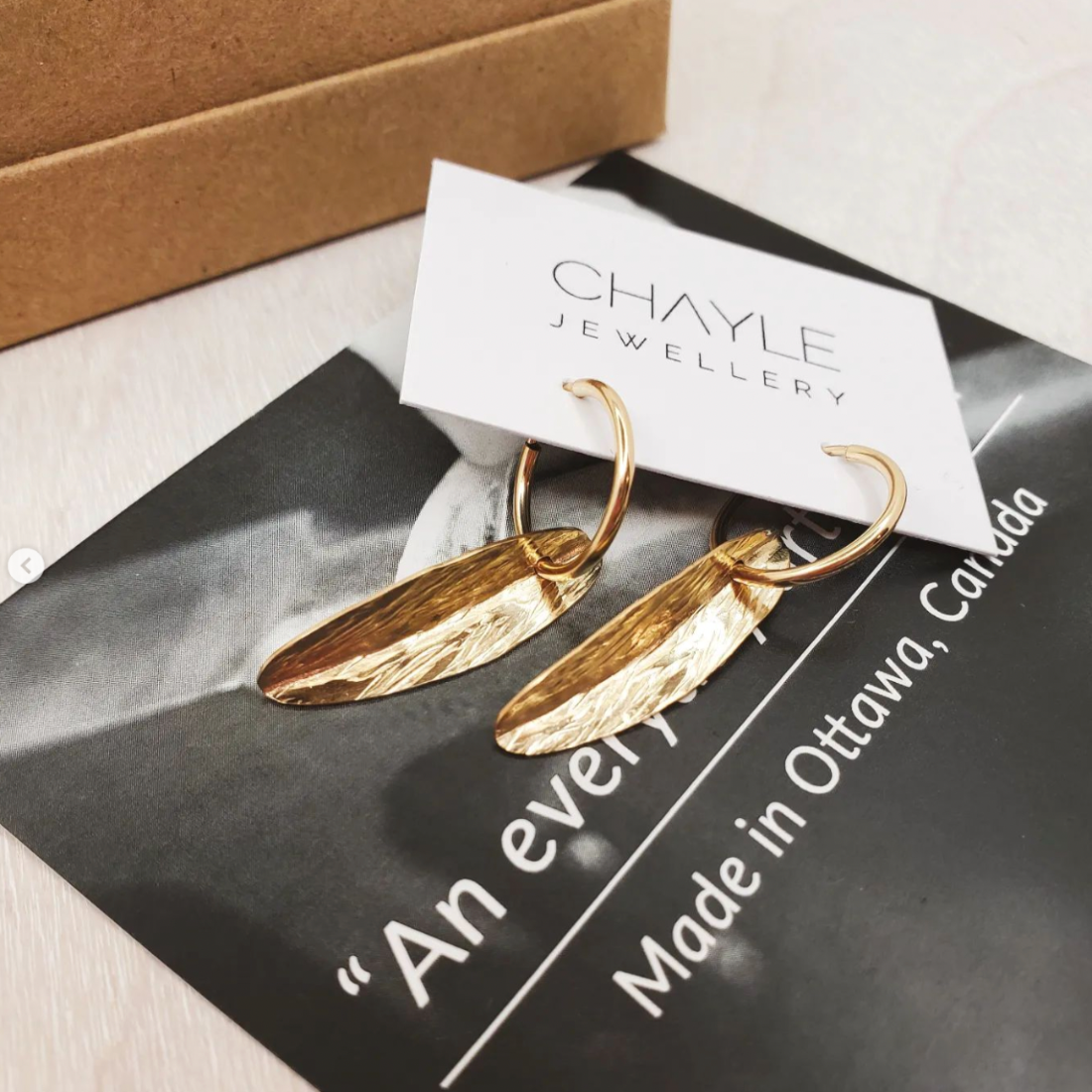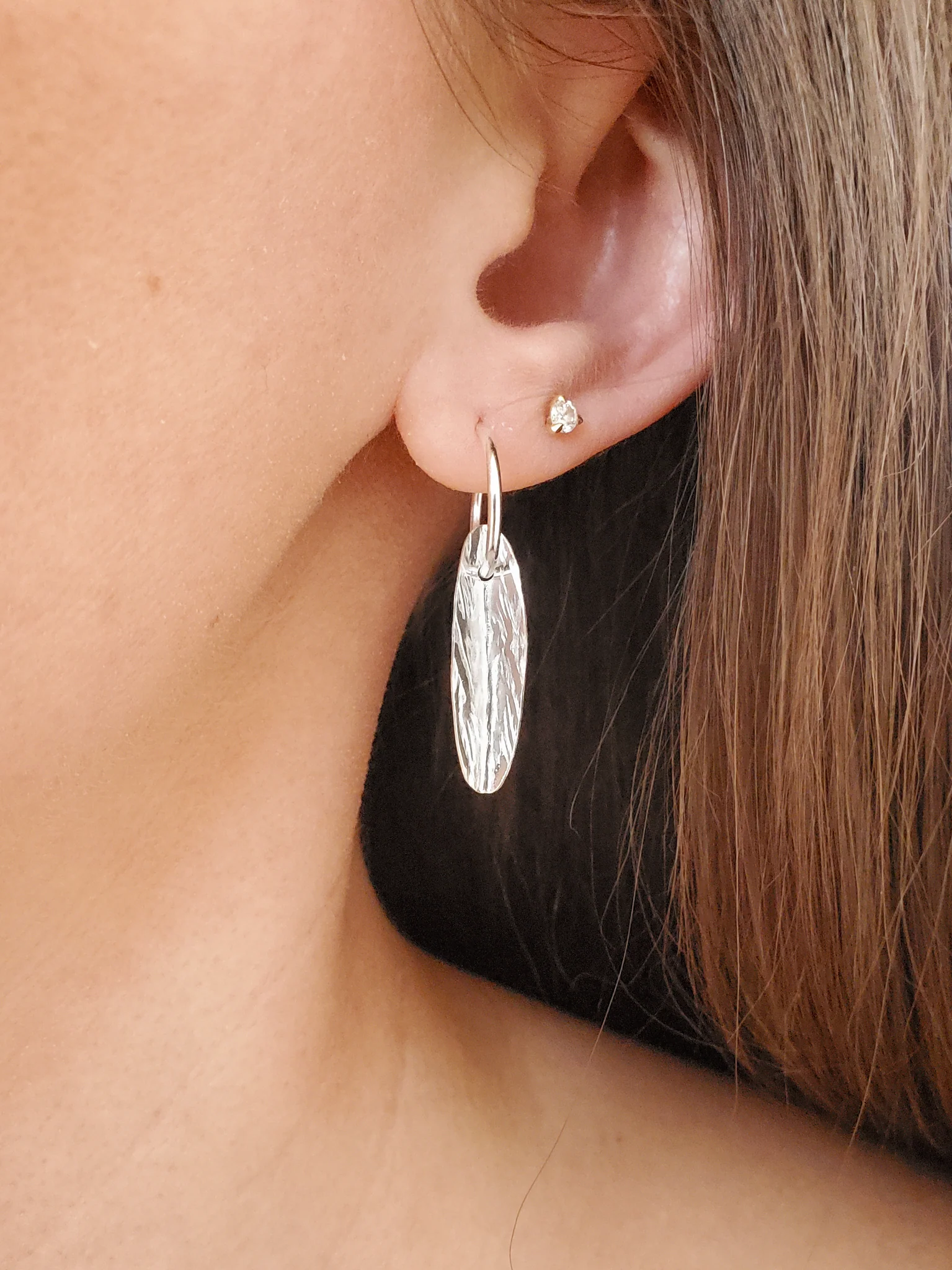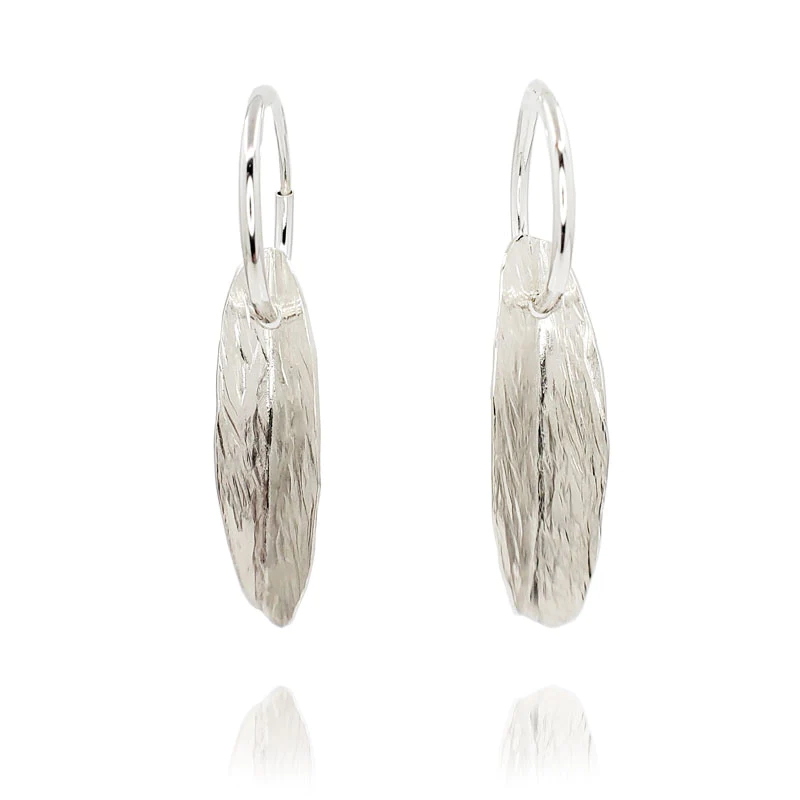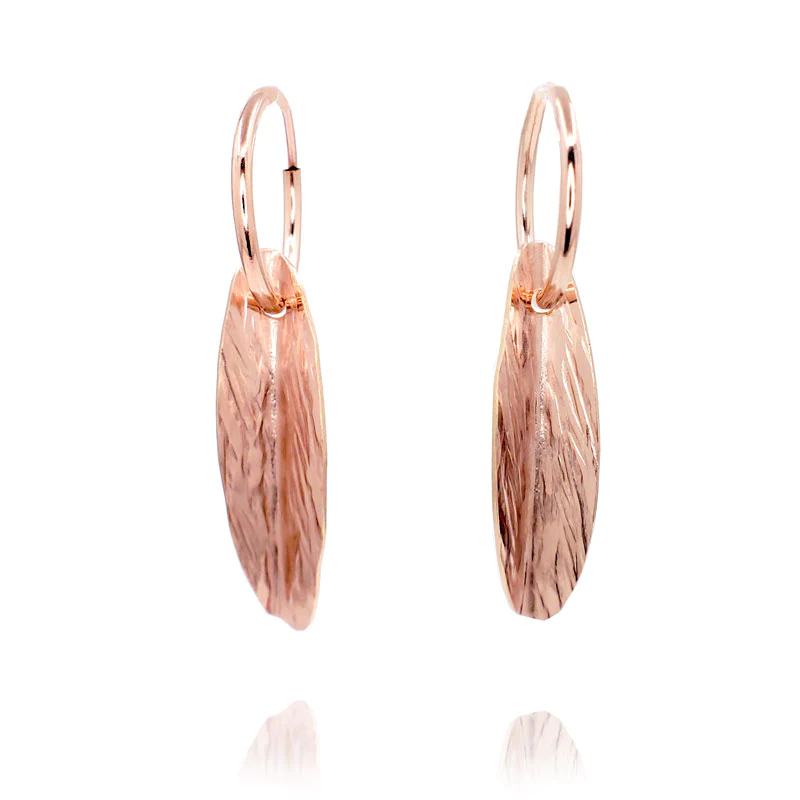 "Willow" Small Earring Hoops
The "Willow" Collection is inspired by the beauty and tranquility of willow trees. Each piece is forged by hand to create finely textured leaves and intricate reflections.
It reminds us to capture those moments of summer's calm, in the dappled shade, listening to the shimmering sounds of the trees, and feeling at peace with our beautiful world. 
Size: 
- 26 x 8.5mm leaf pendant
Share