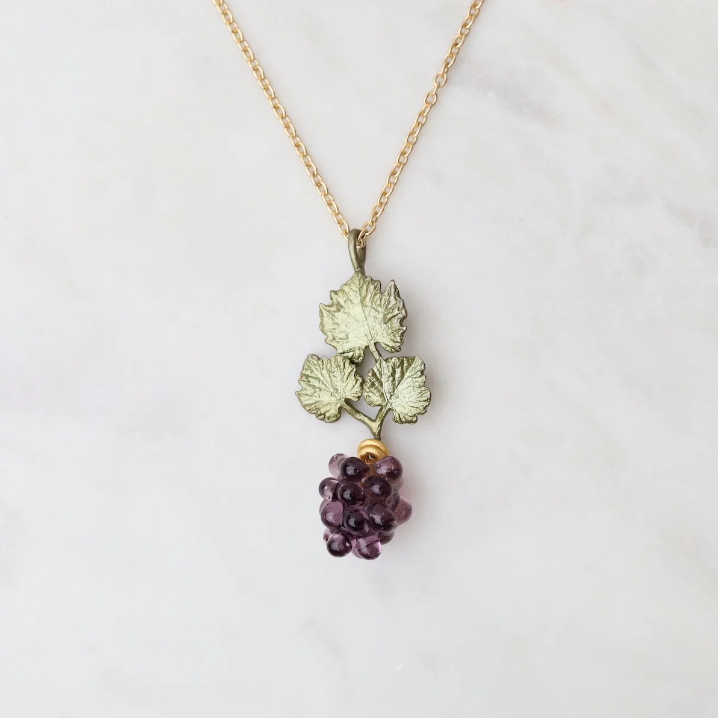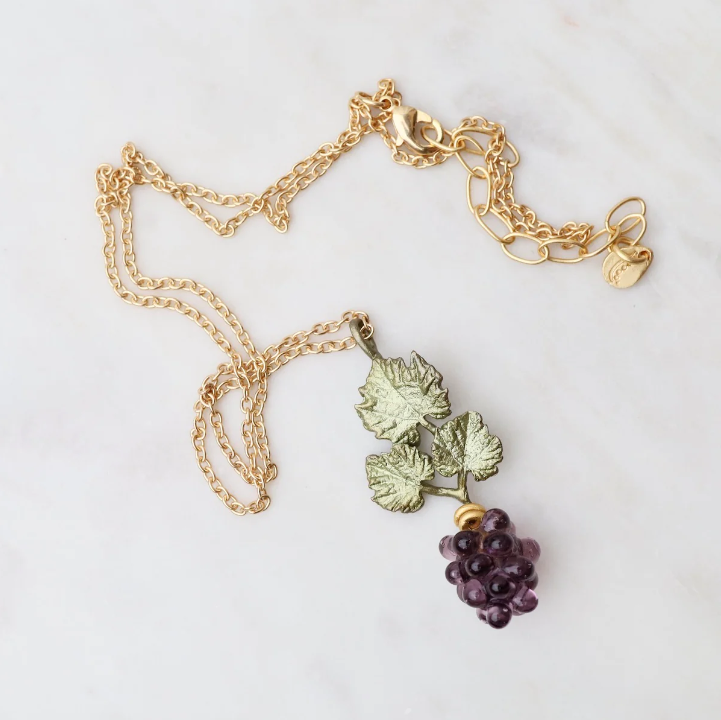 Wild Grape Vine Dainty Pendant Necklace
Description:

While there are over 8,000 different varieties of grapes in the world, the main grapes used for winemaking are referred to as the "noble grapes." These varieties often include Cabernet Sauvignon, Chardonnay, Merlot, Pinot Noir, Riesling, and Sauvignon Blanc. Grapes are typically grown during the spring so they can be harvested in the summer or even late fall.
Details:

Materials: Cast in bronze accented with 24k gold and cast glass.
Length: 16" gold plated chain with 2" extender
Care:
In order to keep your piece as beautiful as the day you first put it on, please clean using a damp cloth with soap and water. 
Share