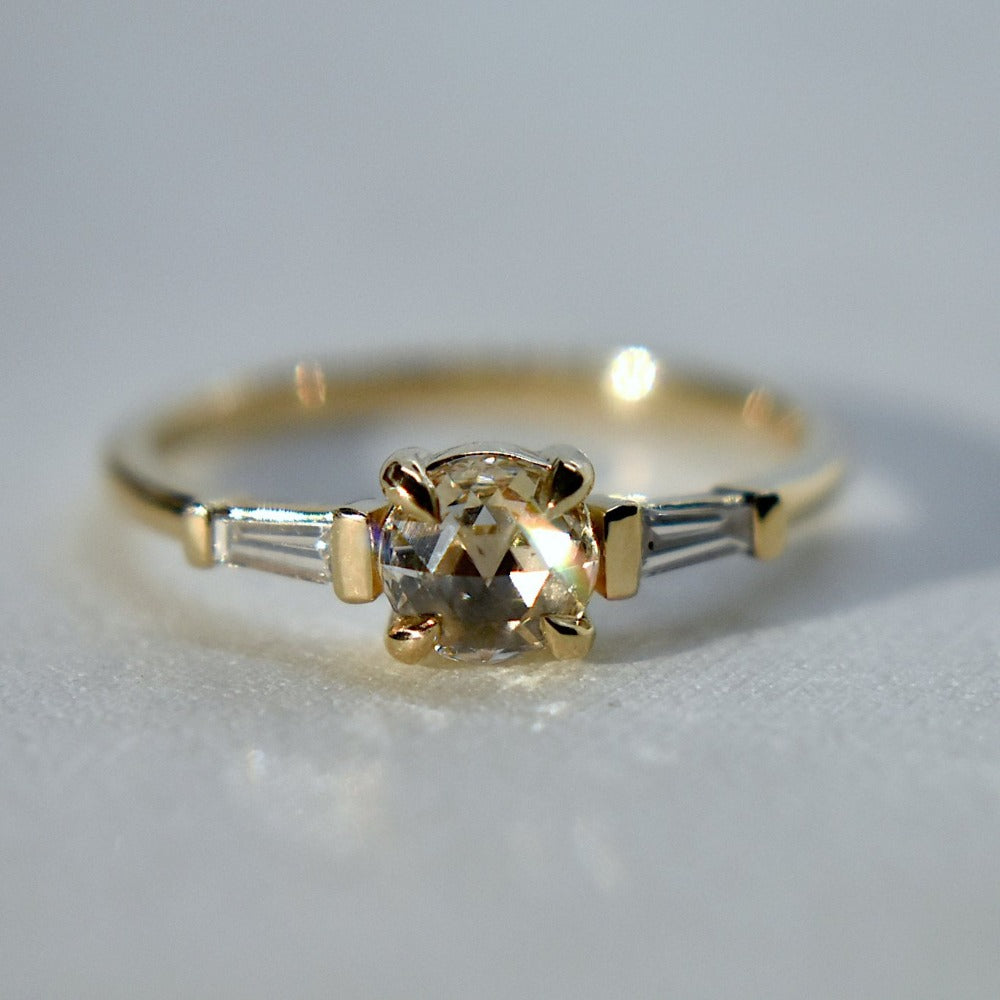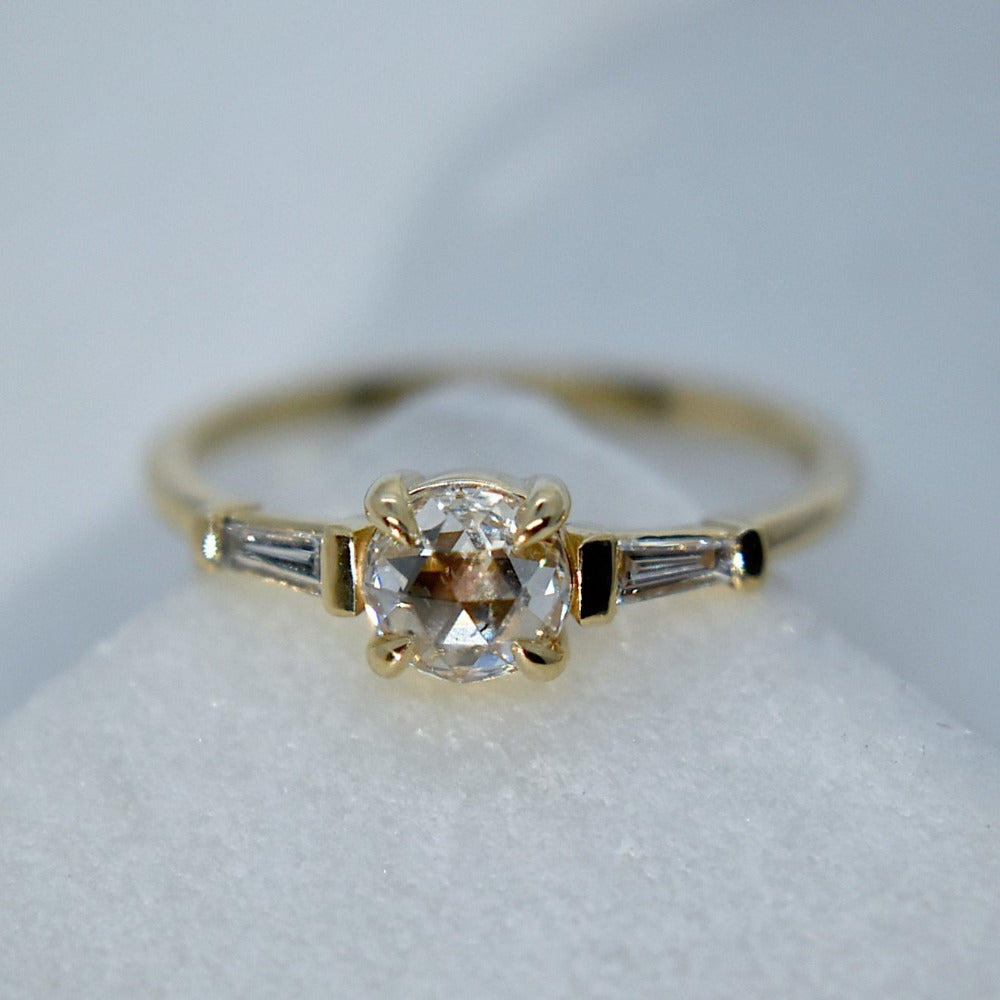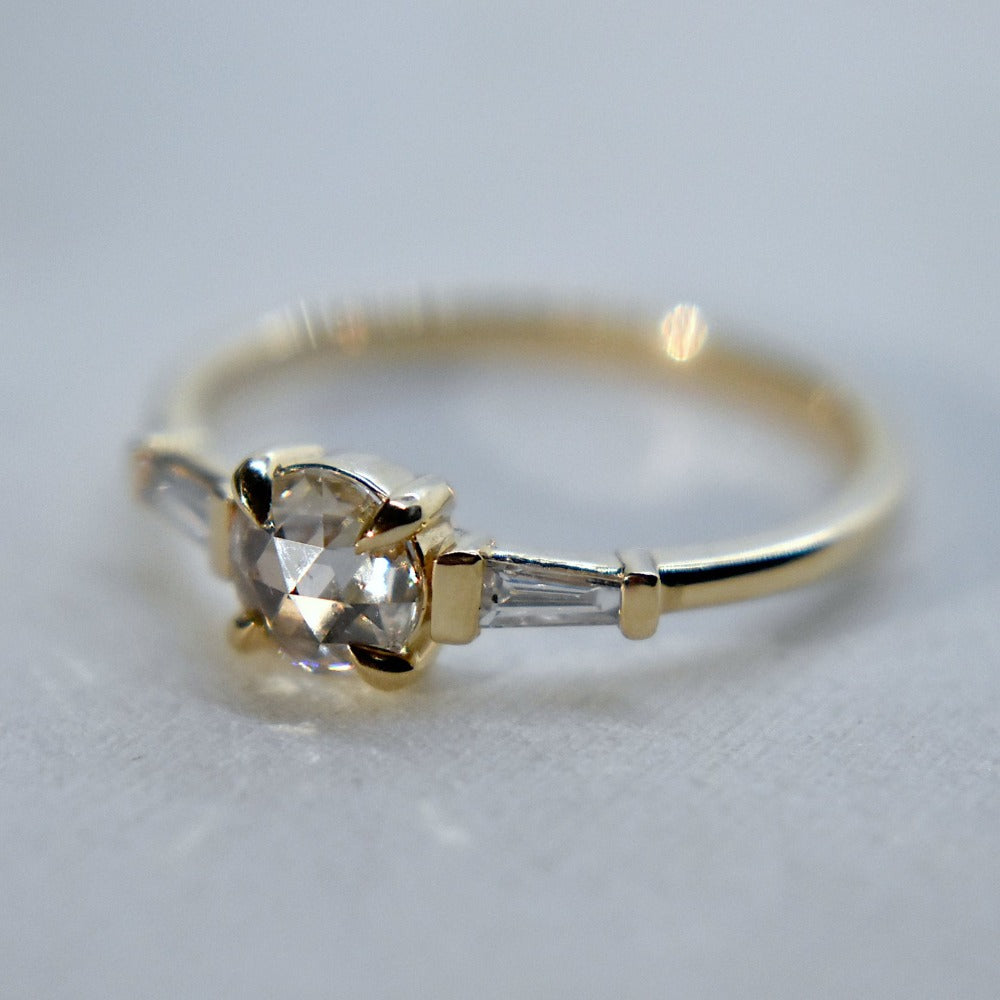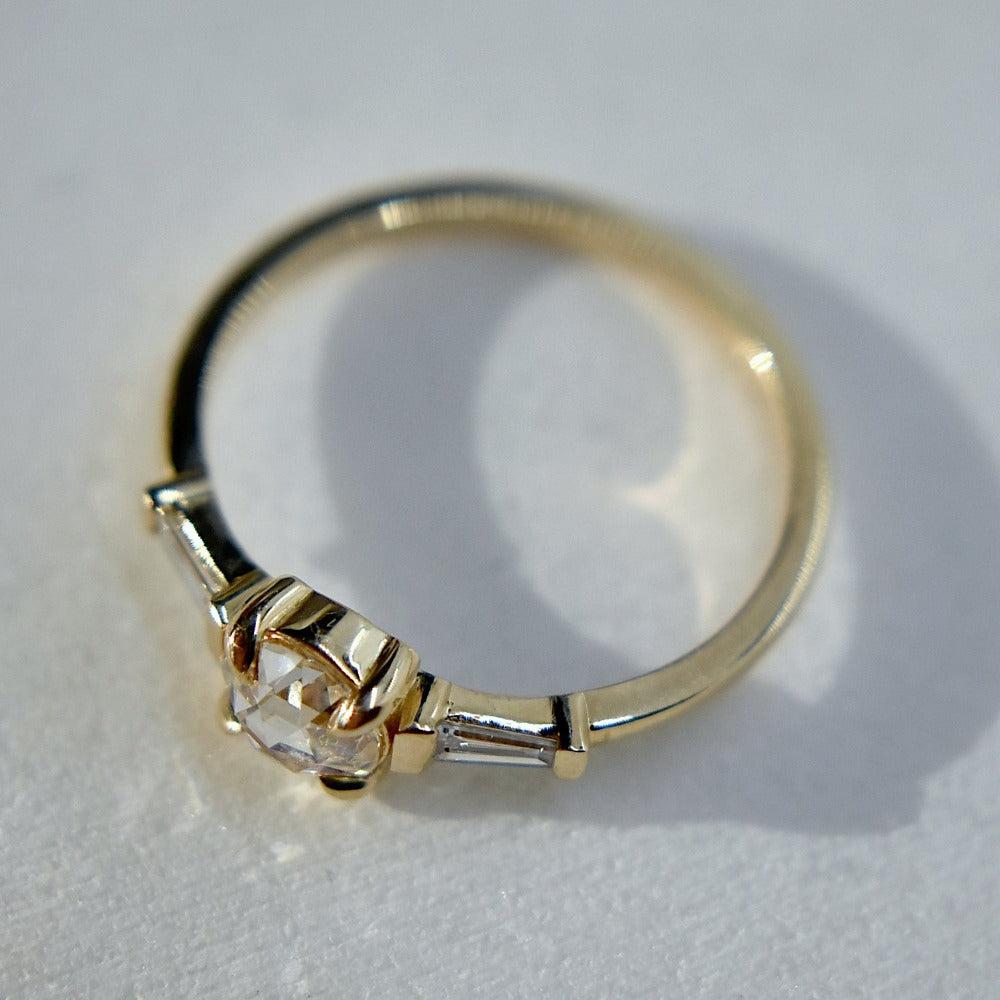 Rose-Cut White Diamond Engagement Ring with Tapered Baguette Accents
Though this particular ring has sold, if you like the look of this ring or any other of our Magpie Collection pieces it can be ordered with your choice of diamonds or gemstones and re-created uniquely for you! Please inquire by choosing "get an estimate".
Description: 
The rose cut isn't just for grey and black diamonds- you can rose cut a white diamond, and there are several unique benefits! A rose cut white diamond has a much lower profile than a round brilliant cut, allowing for a ring that sits comfortably flush to the finger.

This also has a very different visual impact than a traditionally-cut diamond, creating a mirrored-room effect where staring into the stone can feel like looking into an endless fractal of reflecting light.
This stone sits flanked by two tapered diamond baguettes, adding an extra hint of sparkle and gently tapering into the band for a smoothly graduated transition from stone to polished gold.
Due to its low setting, this ring cannot accommodate a straight wedding band and will require a curved guard to sit flush.
Details: 
Materials: 14K Yellow Gold, Rose Cut White Diamond, Tapered Baguette Diamonds
Size: 6.75
Rose Cut White Diamond:
Dimensions: 5mm x 5mm
Carat Weight: 0.40ct
Setting: Four-Prong Claw
Tapered Baguette Diamonds:
Length: 4mm
Width: 2mm
Setting: Split Bezel
Vertical Height:
approx. 4mm (including band)
Band Dimensions: 
Width: 1.5mm
Height: 1.5mm
If you have questions regarding this ring, or would like to design your own diamond engagement ring, please contact us at info@magpiejewellery.com.
Share