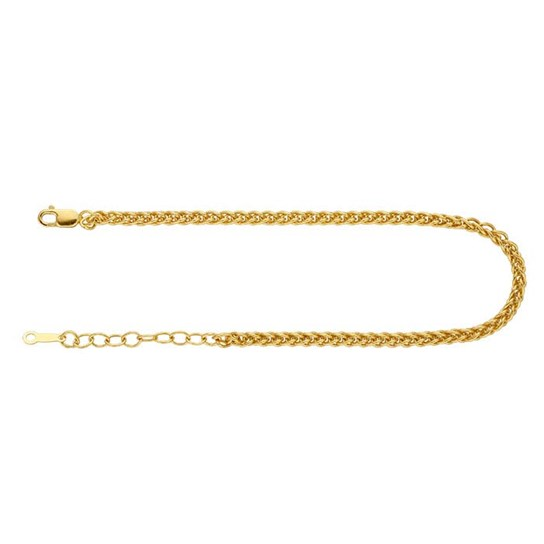 This yellow gold-filled what chain bracelet catches light with the smallest movement. A 1" chain extender allows you to adjust the length as they like for the perfect fit. This bracelet is plated with 14-karat yellow gold to ensure a uniform colour.

A variation of the rope chain, wheat chain is made with alternating figure-eight links that are closely interconnected to present a braided look and an almost square profile.
Details: Yellow Gold Fill
Length: 6.5"
Share