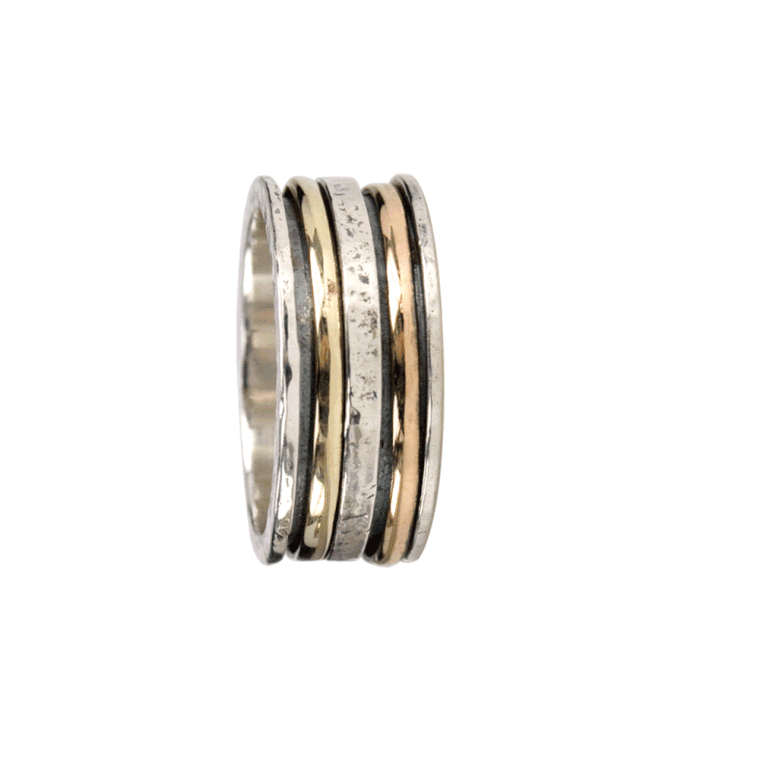 Please allow 2-3 weeks for production and delivery.
Product Description: 
Sterling silver Meditation Ring with one yellow gold and one rose gold spinning bands
Meaning: 

You like constant mental stimulation and have a strong intellect and a keen mind. Ambitious in nature, no task is too big for you to tackle and master. You value loyalty and challenging work and are always on the move. You are guided by your emotions, heart and strong intuition.
 Product Details: 
Materials: 925 Sterling Silver & 9 KT Solid Yellow Gold Spinning Band & 9 KT Solid Rose Gold Band
Ring Width: 8 mm
Share