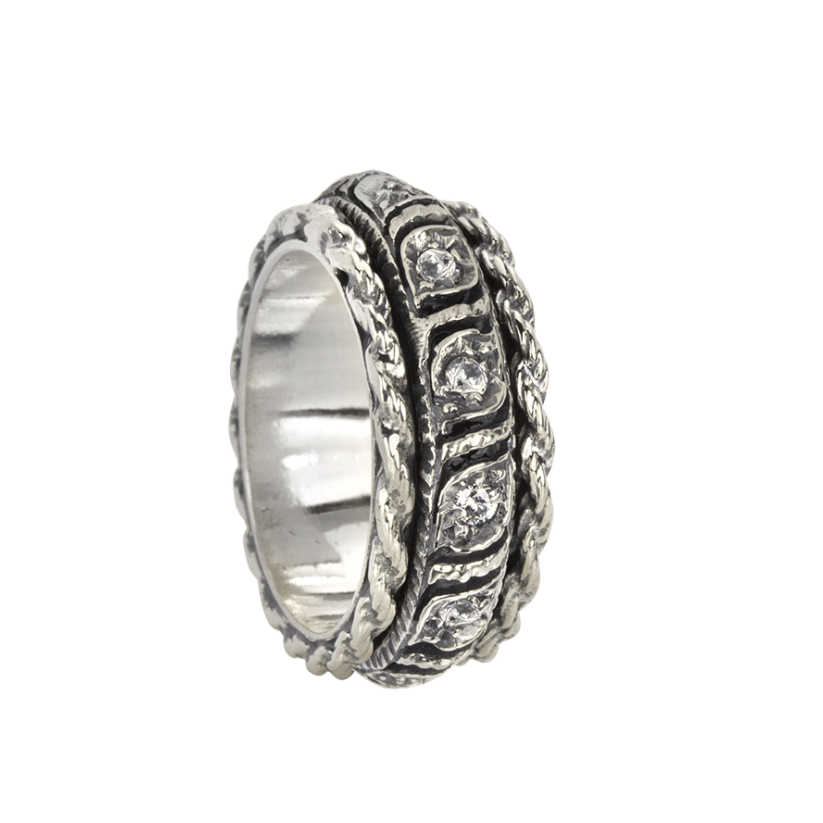 Please allow 3 - 4 weeks for production and delivery.
Product Description: 
Beautifully crafted sterling silver Meditation Ring with intricate center spinning band in CZ. Also features a braided twist pattern on the edges of the band. 
Meaning: 
You are fascinated with the world around you, with an endless feeling that there is not enough time for you to experience everything there is to see. You have a unique purpose and devotion, which brings out the best in you. Remember, remarkable things can begin with nothing more than an inspiration or idea.

Product Details: 
Materials: Sterling Silver 
Stones: Clear Cubic Zirconia
Ring Width: 7 mm
Share