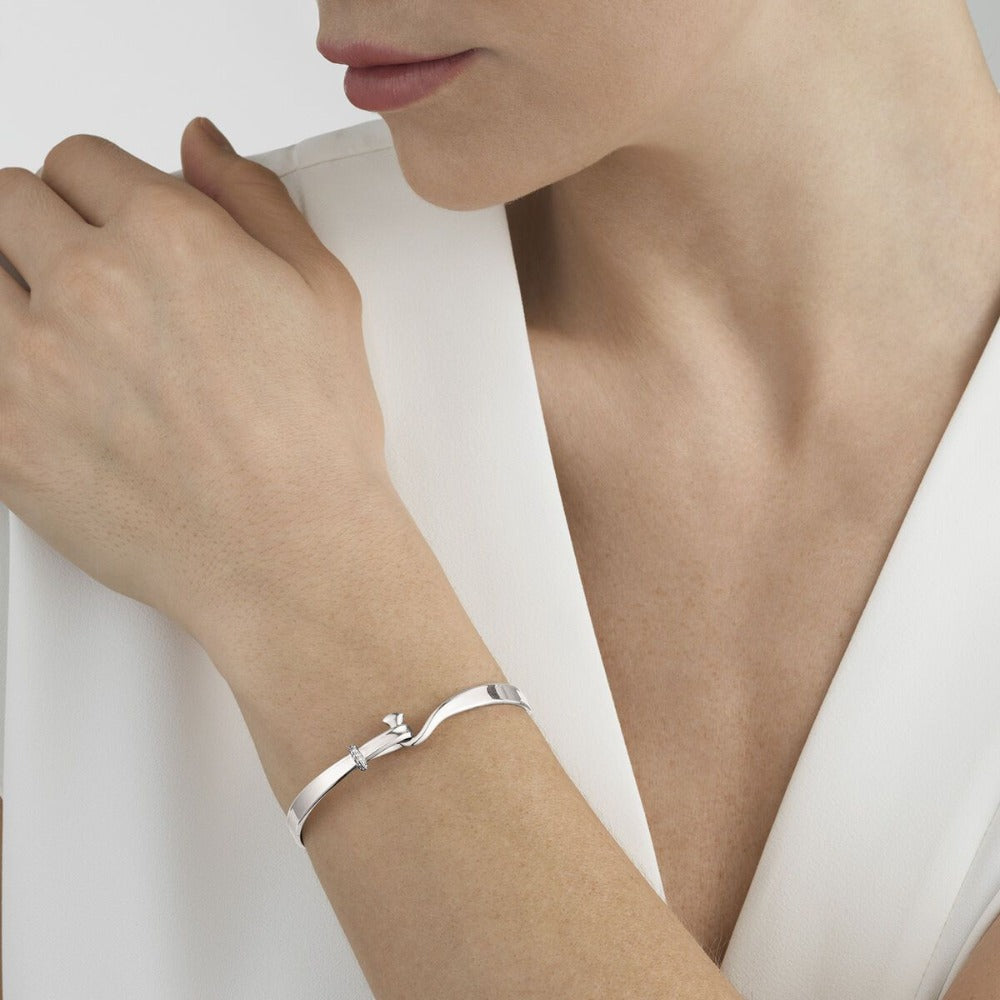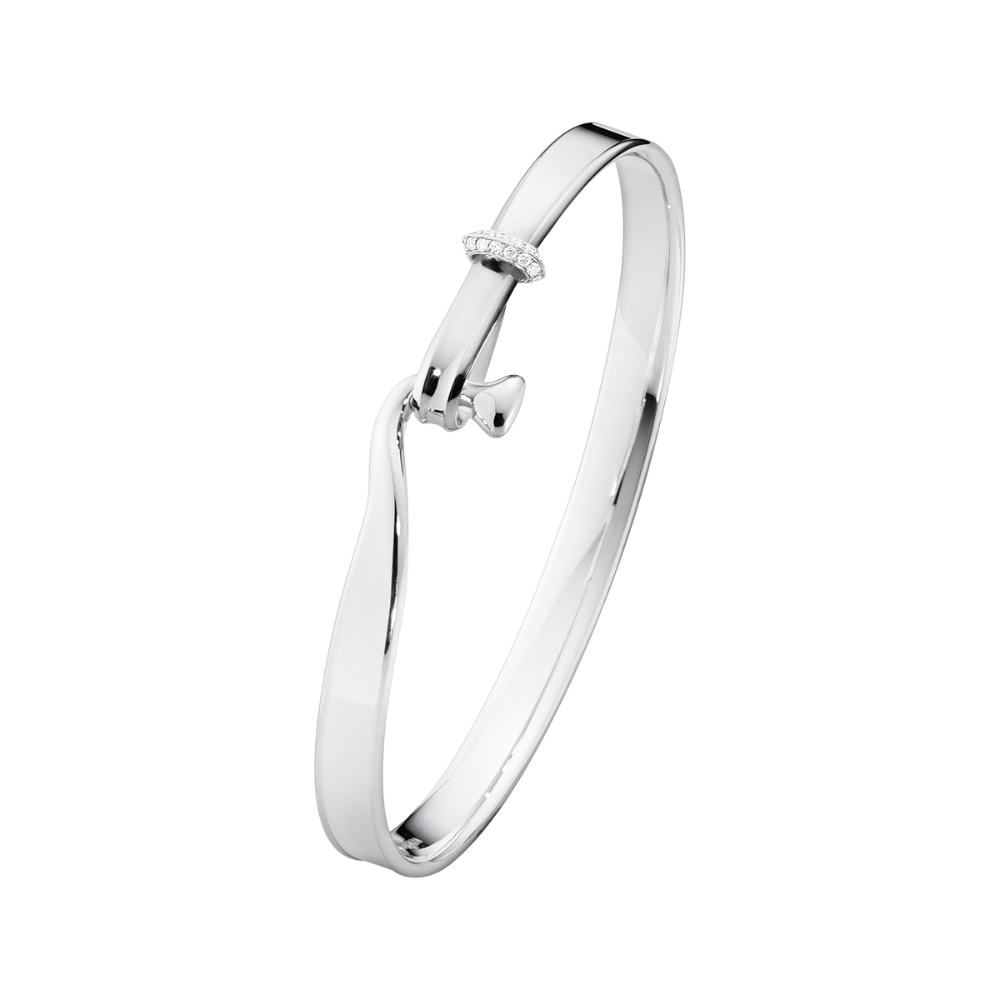 Please allow 1 - 3 weeks for delivery and production.
Description: 
Symbolising the fact that two halves are stronger when linked together, the Torun bracelet is an iconic piece of Scandinavian design that is layered with meaning. The bangle also is true to designer Vivianna Torun Bülow-Hübe's intention of always celebrating functionalism - in this case highlighting the beauty of the clasp with a simple band of brilliant cut diamonds.

Swedish born Vivianna Torun Bülow-Hübe was a true pioneer in the field of design. With an uncompromising aesthetic and a very strong visual identity, she created jewellery, watches and tableware for Georg Jensen that define our idea of Scandinavian functionalism. Her work has truly stood the test of time and looks as modern now as it did when first created.

The bangle is crafted from sterling silver with a band of brilliant cut white diamonds. 
Details:
Materials: Sterling Silver, White Diamonds
Measurements (Circumference): 
S: 6.5" or 16.5 cm
M: 6.7" or 17 cm
L: 6.9" or 17.5 cm
Torun Collection:
Vivianna Torun's minimalistic rings and bracelets have earned a well-deserved position as modern classics in the world of Scandinavian design tradition. The idea of having two halves that complete each other makes both bracelets and rings into elegant symbols of true love.
Share