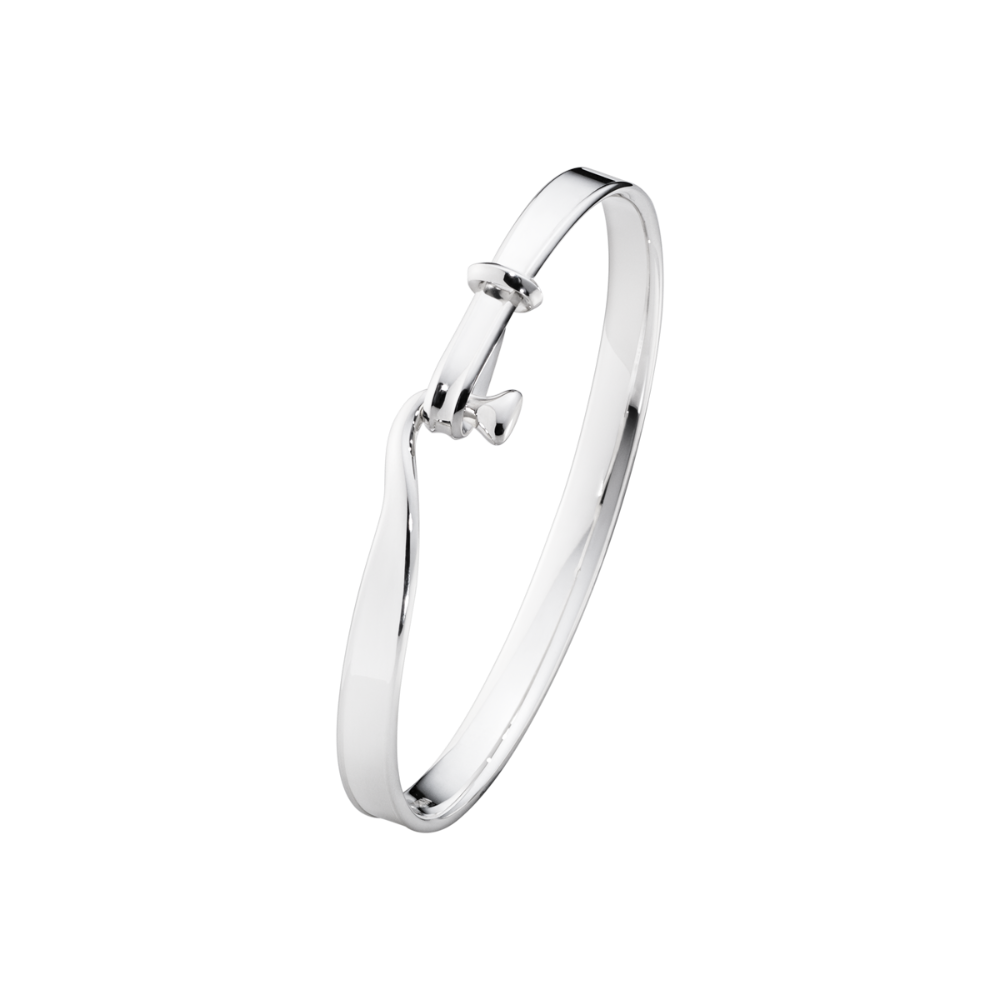 Please allow 2 - 3 weeks for delivery and production.
Description: 
The Torun bangle stands as an iconic symbol of togetherness.
The woman behind the design was Vivianna Torun Bülow-Hübe. She was a strong-minded, unconventional and forward-thinking silversmith, and she would go on to create some of the most recognised designs in the history of Georg Jensen. In a male-dominated industry Vivianna set new design standards with her artistic and organic interpretations of functionality and aesthetics.
She once said, that a piece of jewellery should be like an expression of love, and the Torun bangle emphasised this; we are stronger together then when apart.
Details:
Materials: Sterling Silver
Measurements (Circumference): 
S: 6.5" or 16.5 cm
M: 6.7" or 17 cm
L: 6.9" or 17.5 cm
Torun Collection:
Vivianna Torun's minimalistic rings and bracelets have earned a well-deserved position as modern classics in the world of Scandinavian design tradition. The idea of having two halves that complete each other makes both bracelets and rings into elegant symbols of true love.
Share