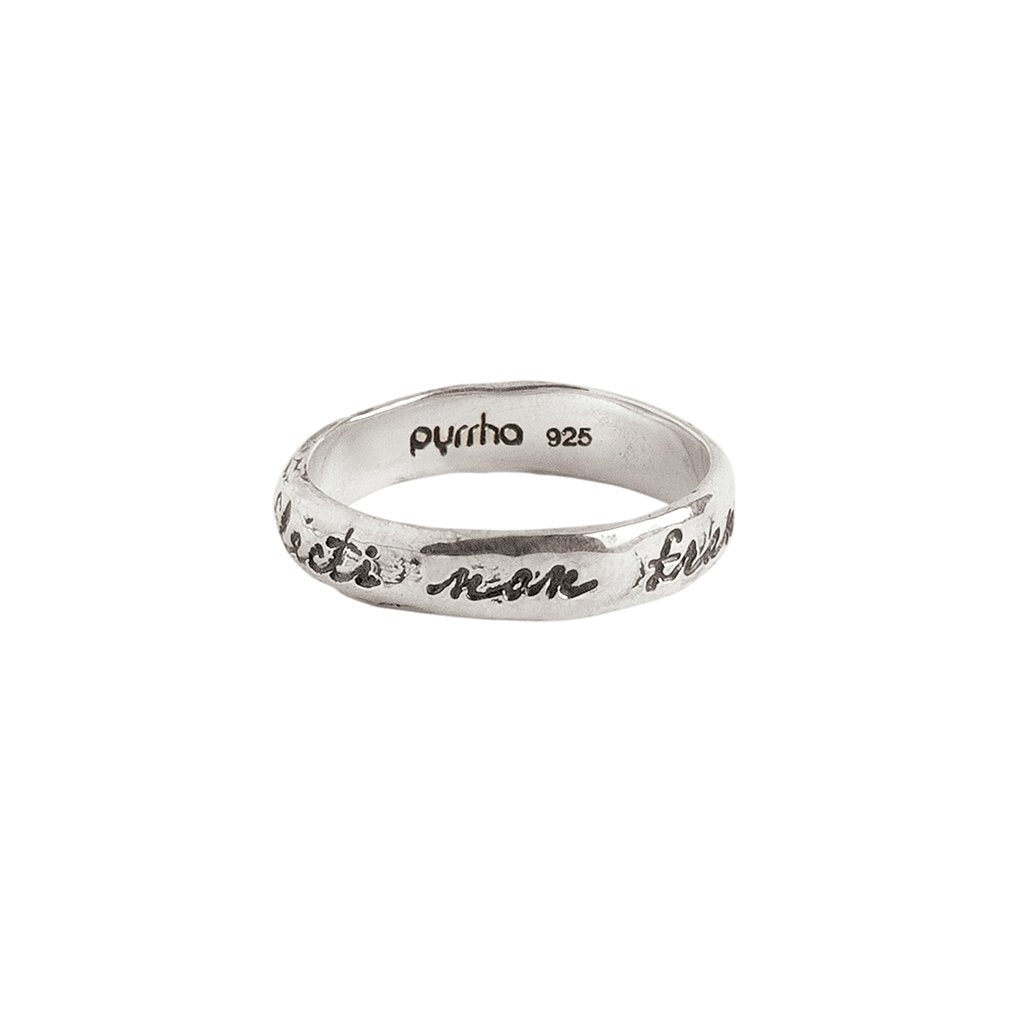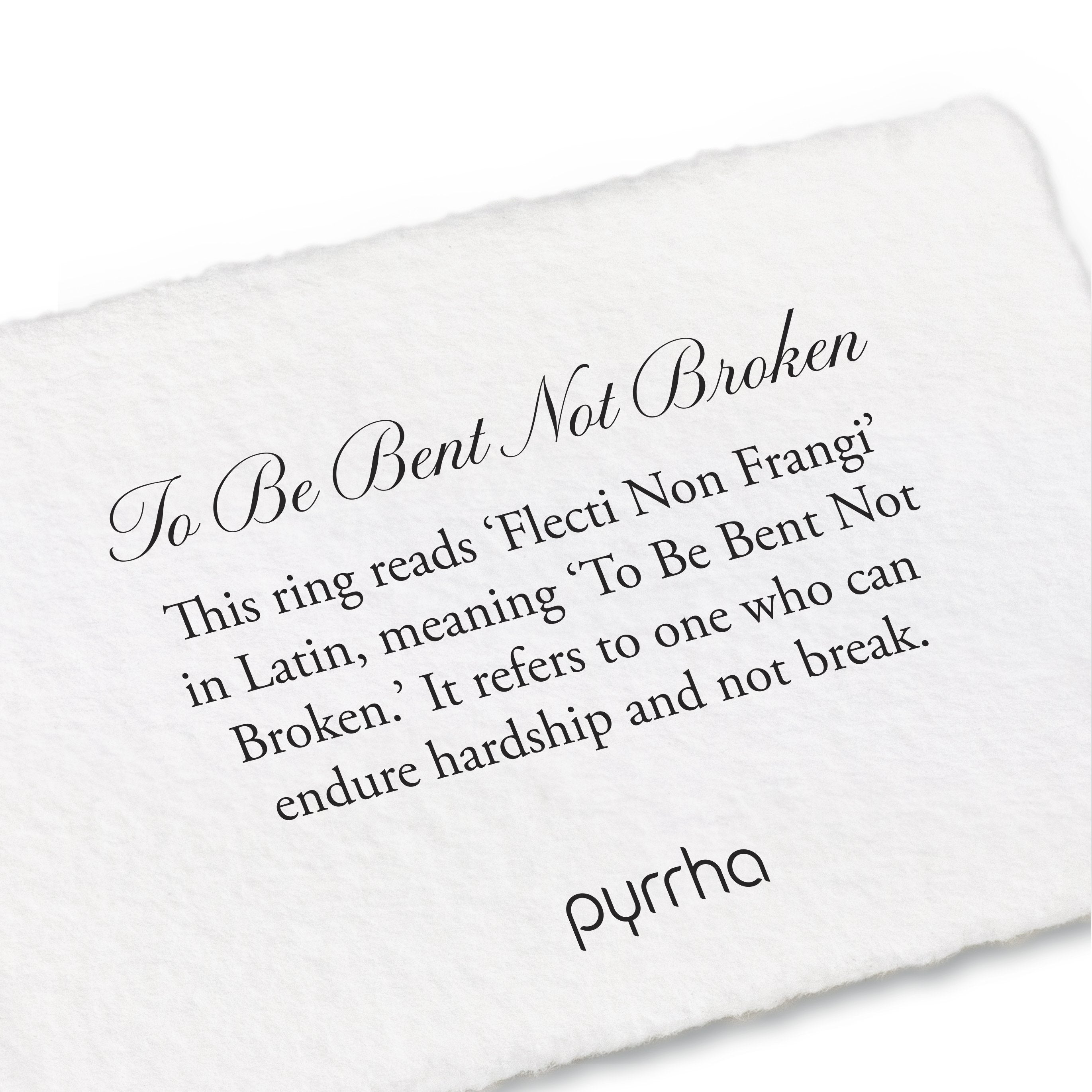 To Be Bent Not Broken Poesy Ring
This is a made to order item, please allow up to 3-4 weeks for production and delivery.  
Description: 
This ring reads 'Flecti Non Frangi' in Latin, meaning 'To Be Bent Not Broken.' It refers to one who can endure hardship and not break.
The original, 17th-century versions of poesy rings (sometimes spelled posey, or posie) were inscribed with tiny love poems, and popularly exchanged between lovers. The name was derived from the French word poésie, meaning poem.
Additional ring sizes are available upon request. 
Details: 
Band width measures 3.5mm.
Share