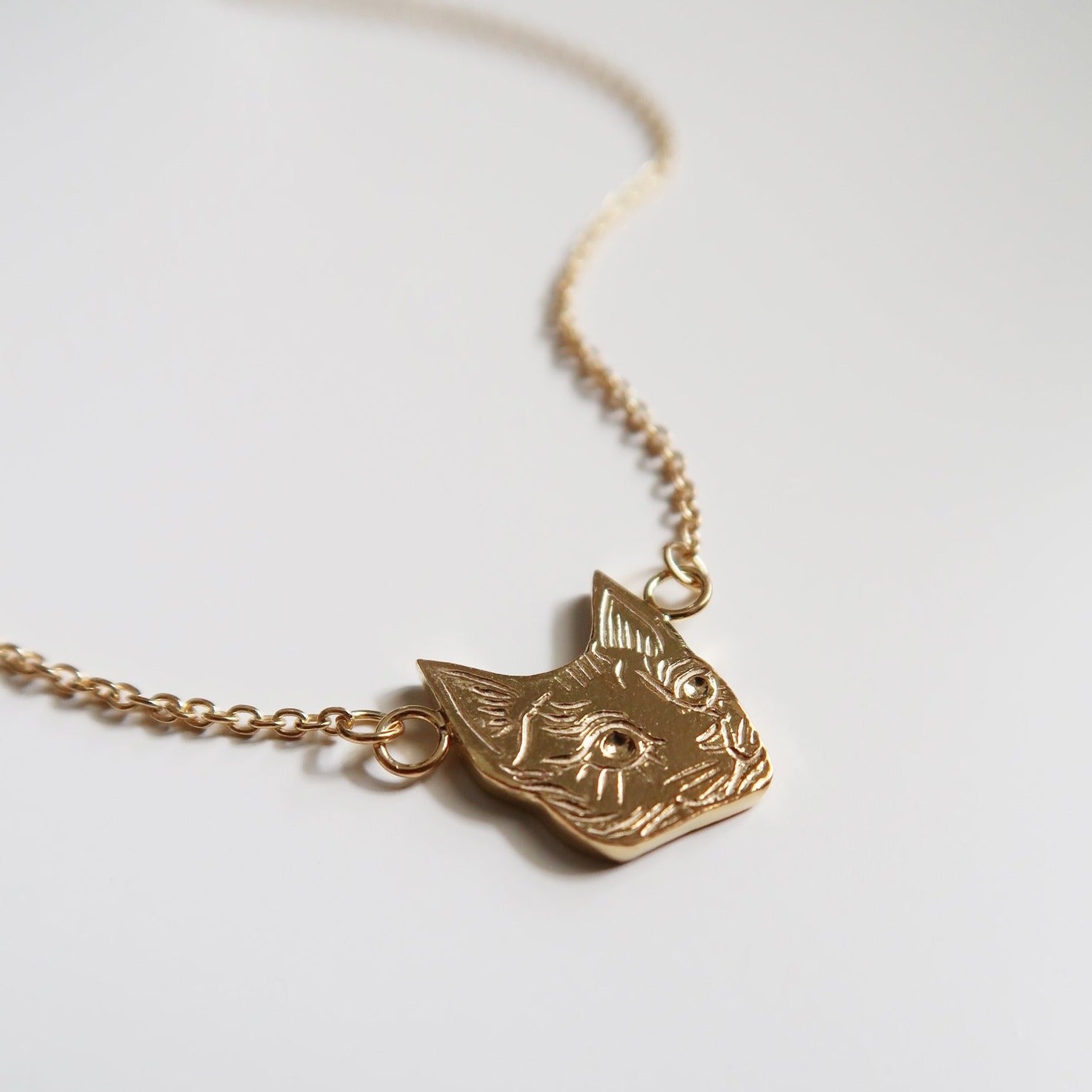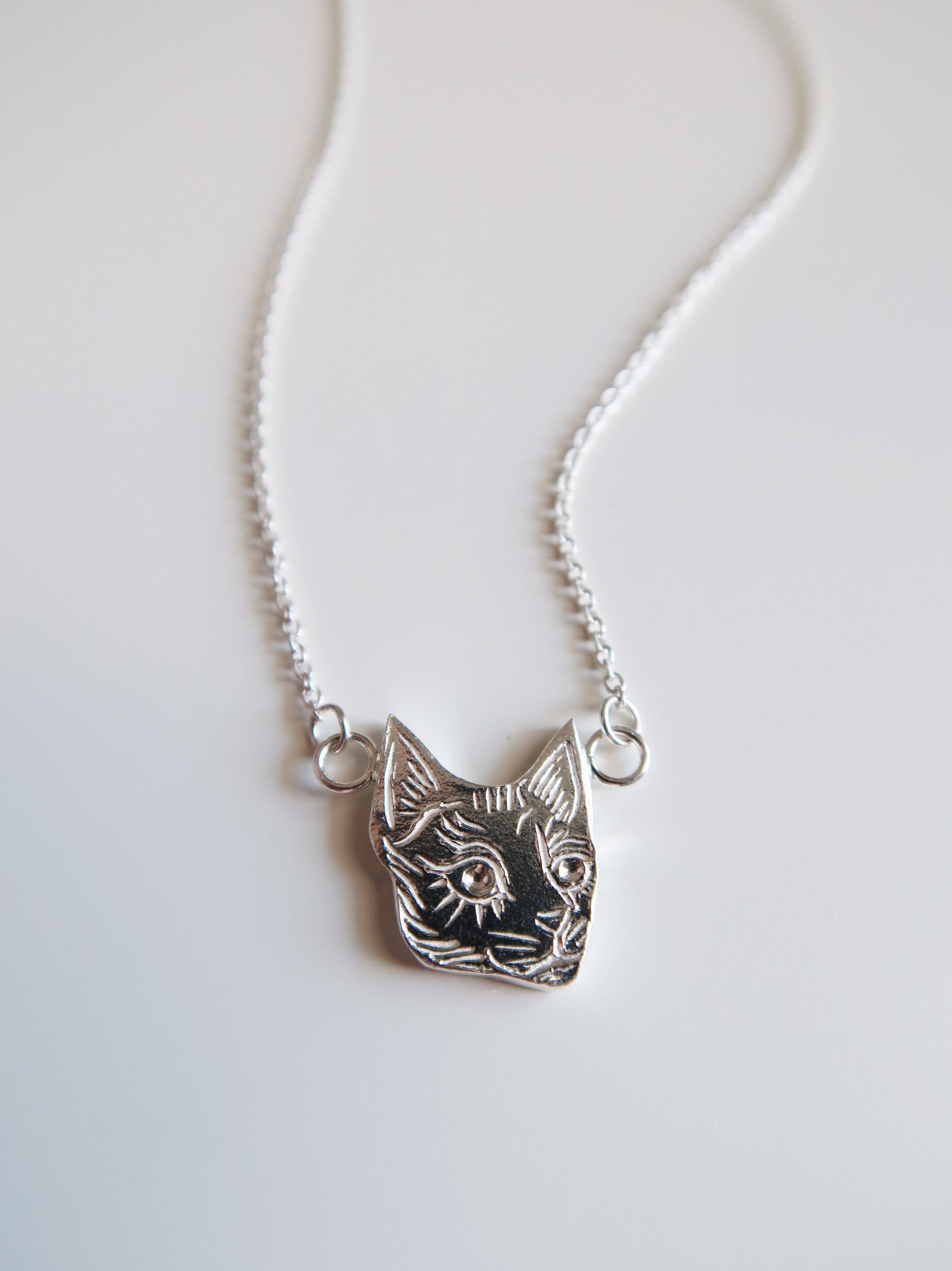 Depending on availability in stores, please allow 3-4 weeks for your order.
A tiny and carefully detailed cat head pendant.
This item was sculpted by hand in wax, cast in 925 sterling silver, polished, mounted on a sterling silver chain and, in regards to the gold vermeil variant, finally plated in 14K yellow gold.
Pendant size: 12mm x 15mm
Chain length: 16 inches
Share