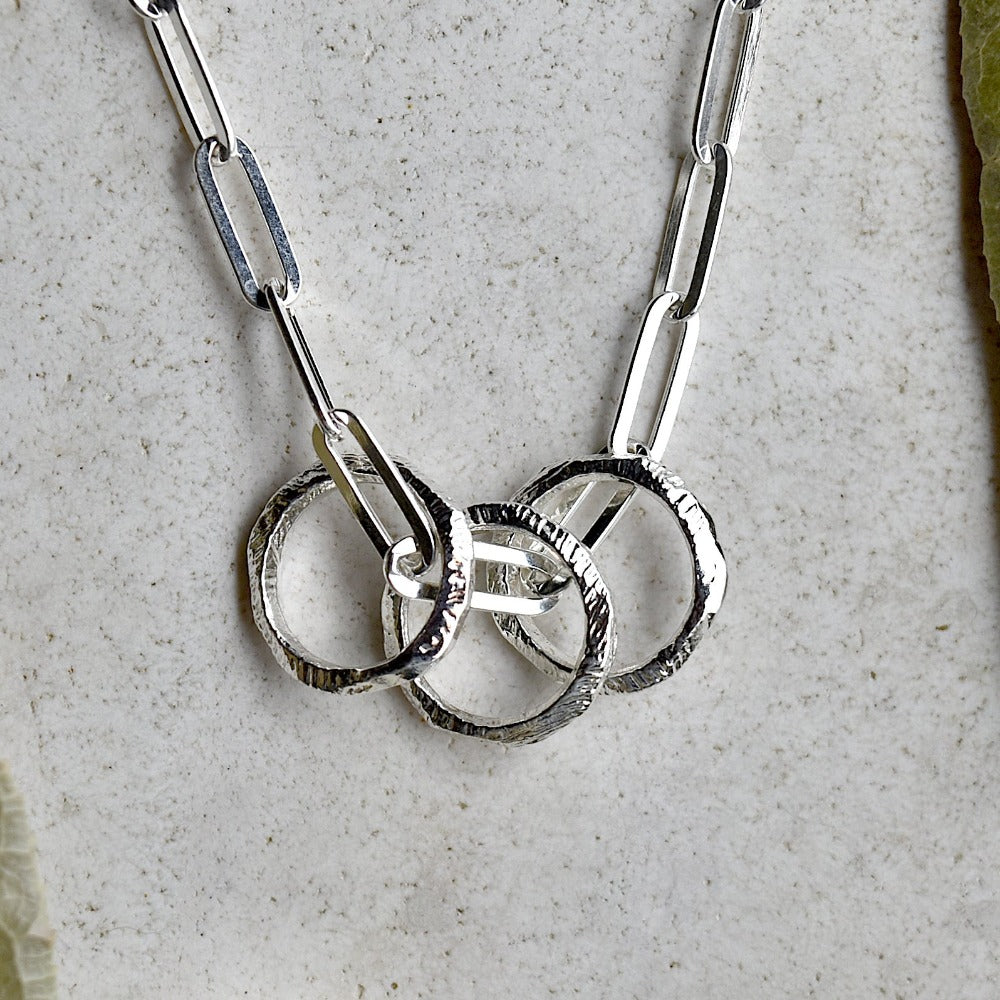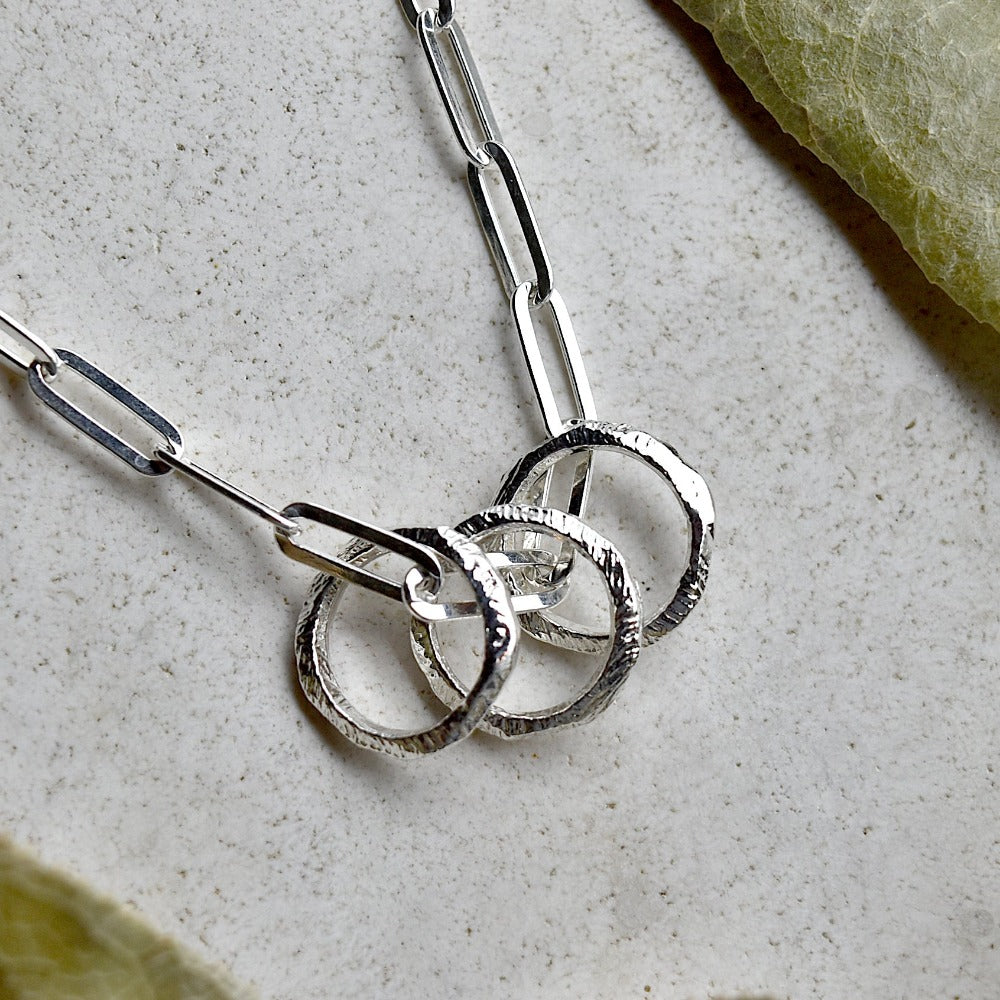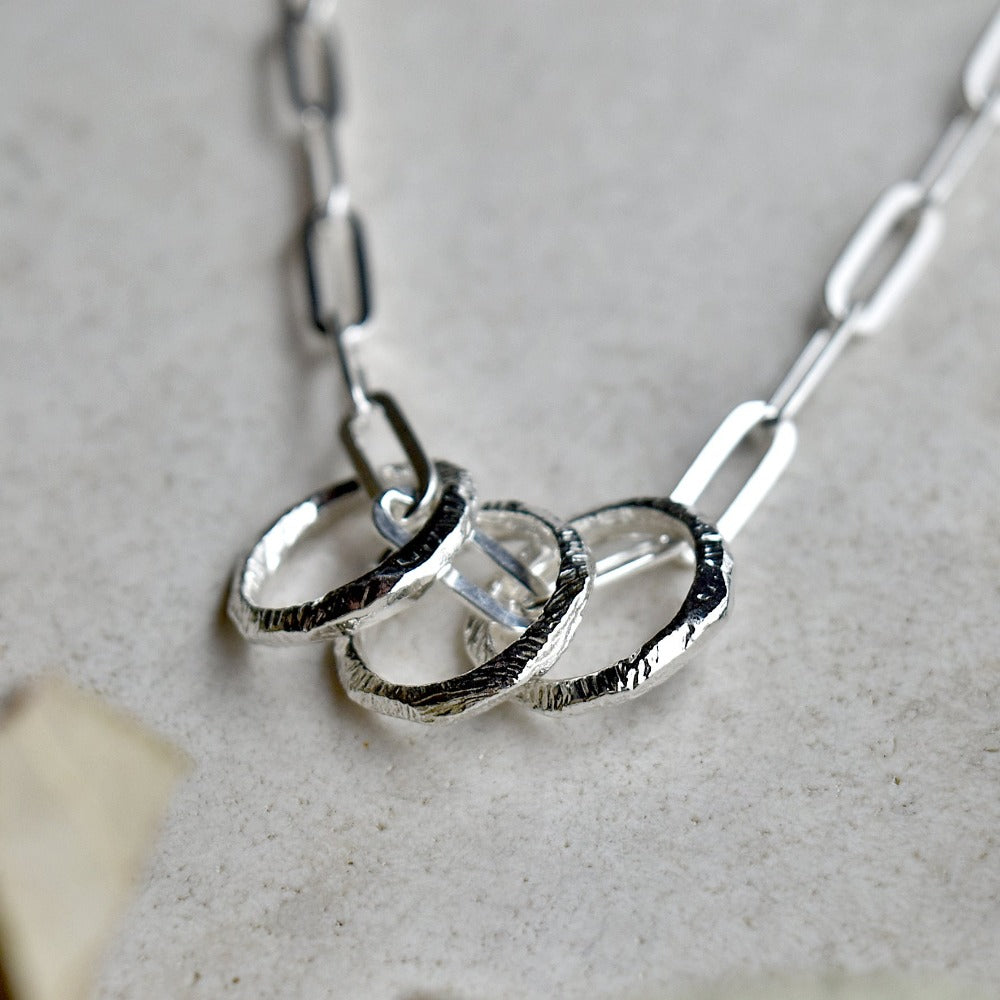 Three Rings on a Paperclip Chain Necklace
Depending on availability in stores, please allow 3-4 weeks for your order. 
Description: 
A long, chunky paperclip chain with three tiny textured rings hanging from and sliding freely along it! 

Details: 
Materials: Sterling Silver
Ring Dimensions: 12mm x 12mm
Chain Thickness: 3mm
Chain Length: 24"
Share