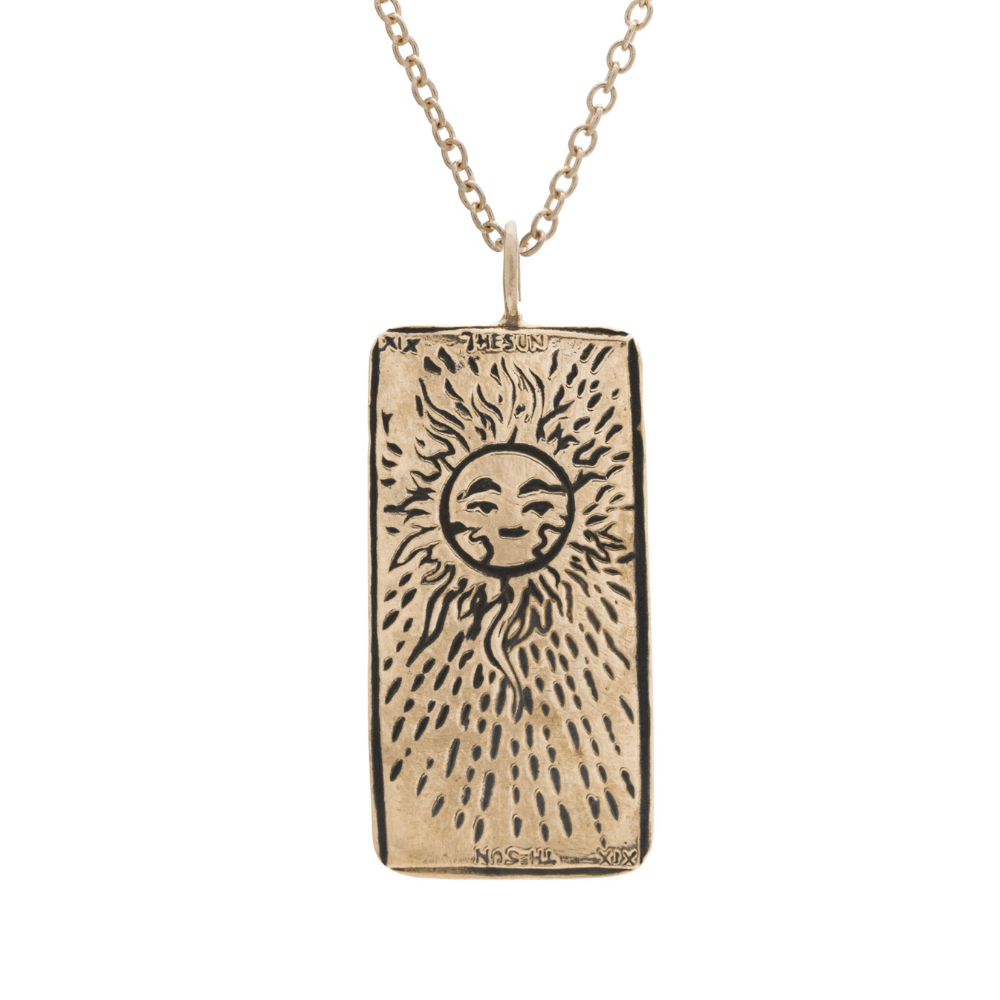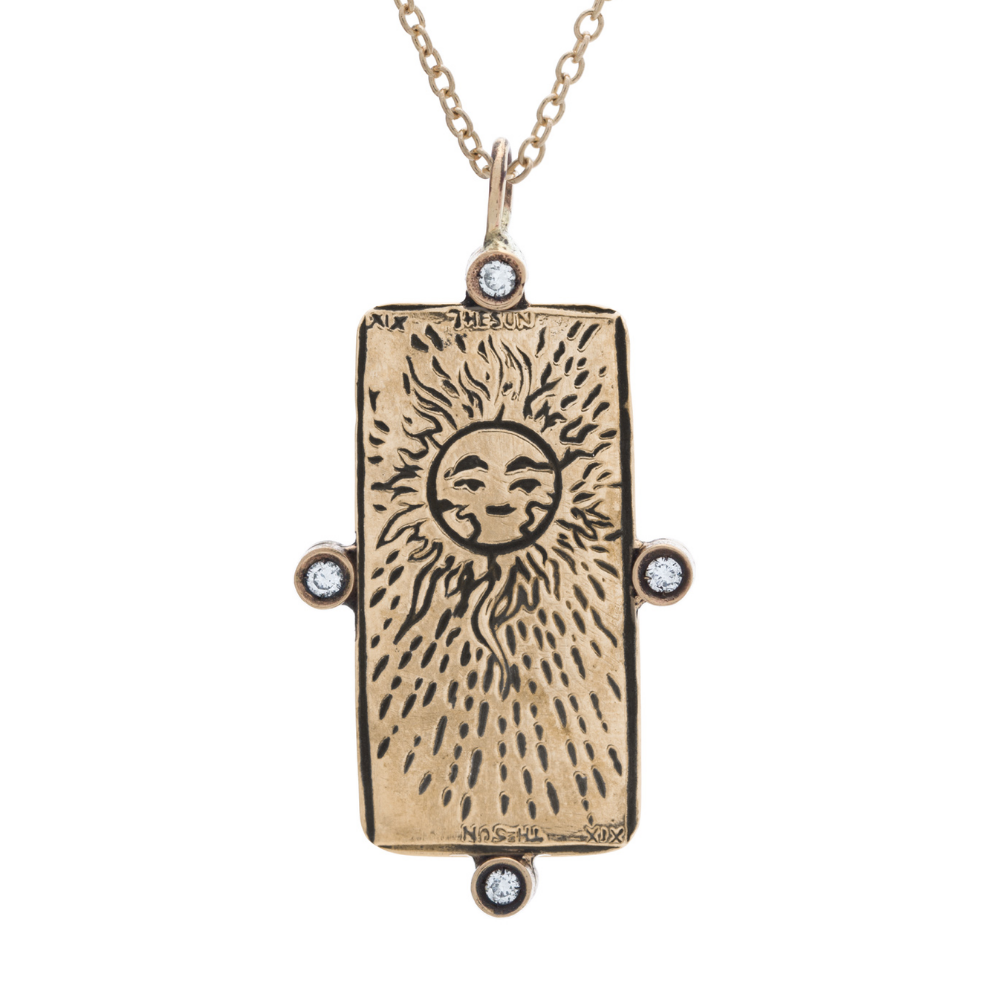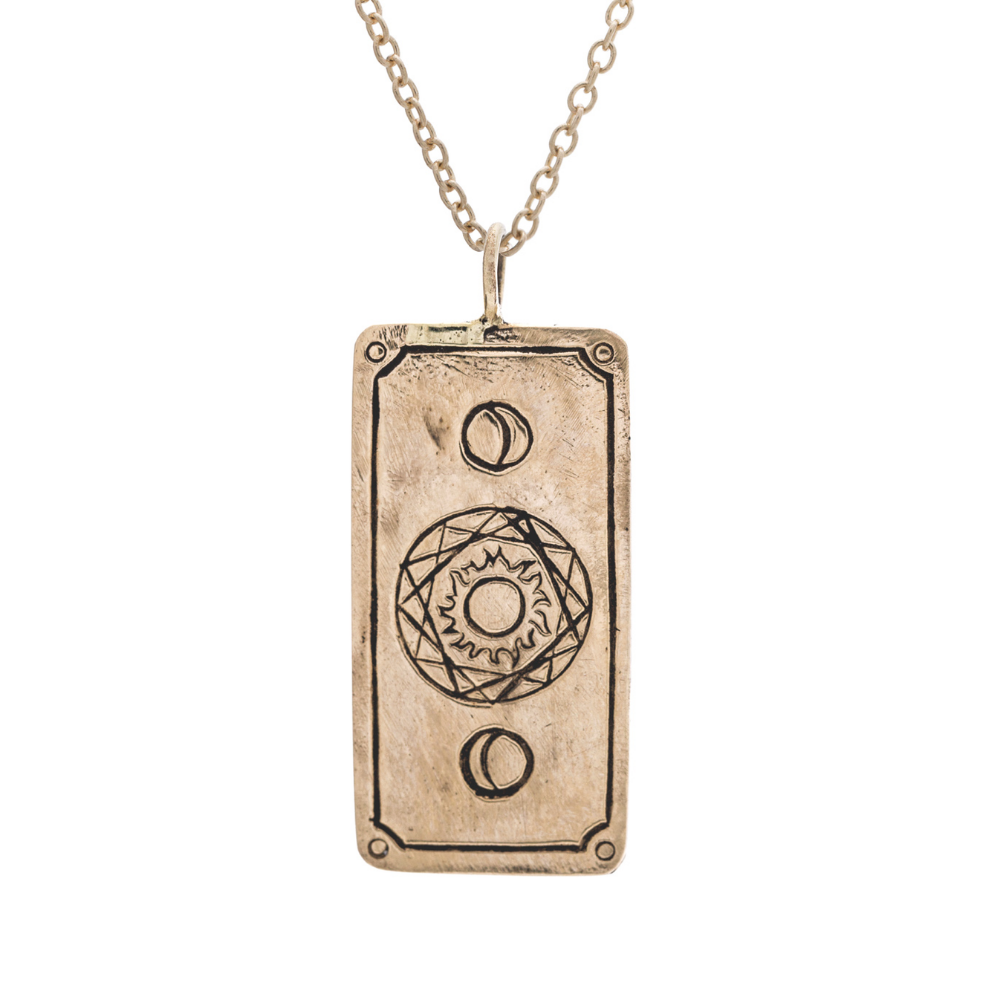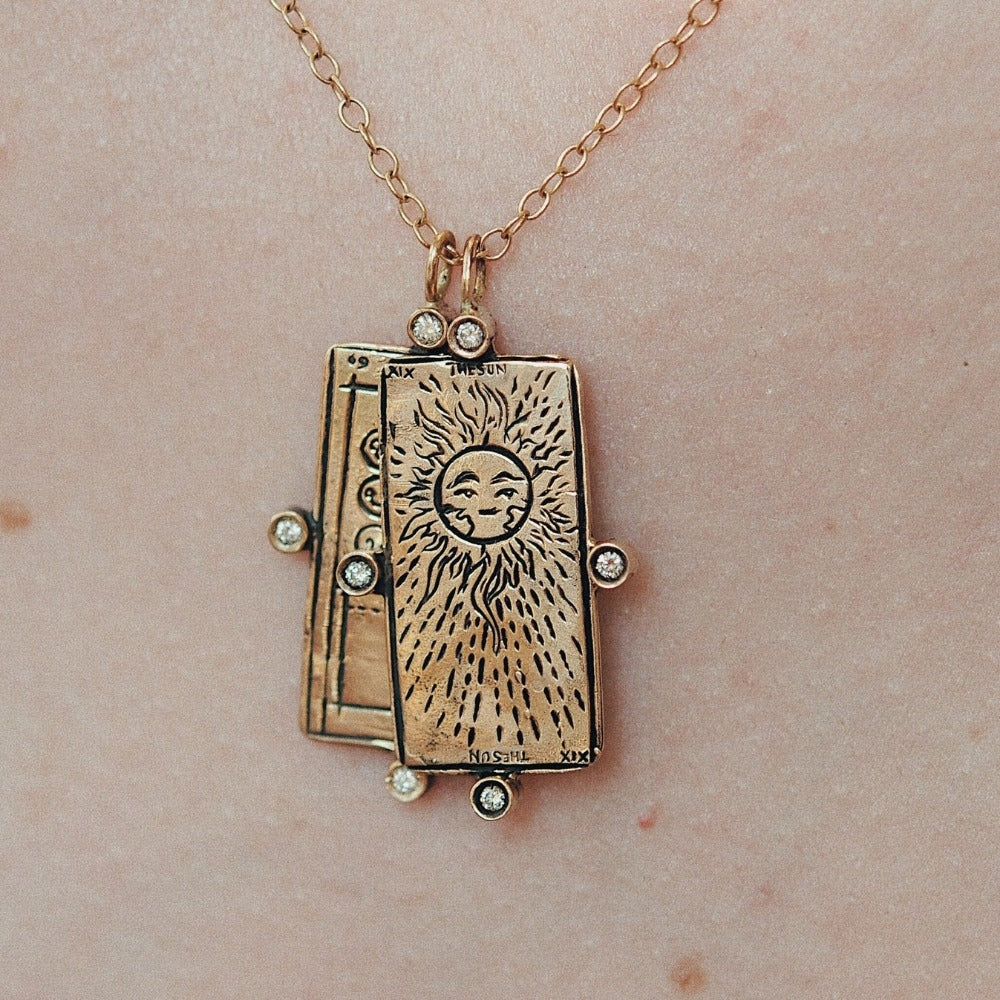 The Sun Tarot Card Necklace
Please allow 6 weeks for production and delivery. To inquire about availability, please contact us at orders@magpiejewellery.com.
Description:
Of the celestial bodies, the Sun is most associated with optimism, fulfillment, and the dawn that rises even after the darkest night. The Sun card is associated with freedom and exploration of new things. Radiant and beaming, the cosmic sun is a representation of light that surrounds and penetrates Earth and all of its beings. It nurtures and gives the warmth and strength needed to create.
The Sun card will imbue you with the ability to self-actualize, be free and happy. A new dawn arising, t may even symbolize a rebirth of some sorts.
Made by hand in the Montreal studio of Sofia Zakia.
Details: 
Materials: 14K Yellow Gold

Pendant Dimensions:
Length: 23mm
Width: 12mm
Thickness: 0.95mm
Diamond Card: 1.5mm Natural Diamonds (x4)
Chain Styles:
16" Length: 1.1mm 14k gold cable chain
20" Length: 1.3mm 14k gold cable chain
Share