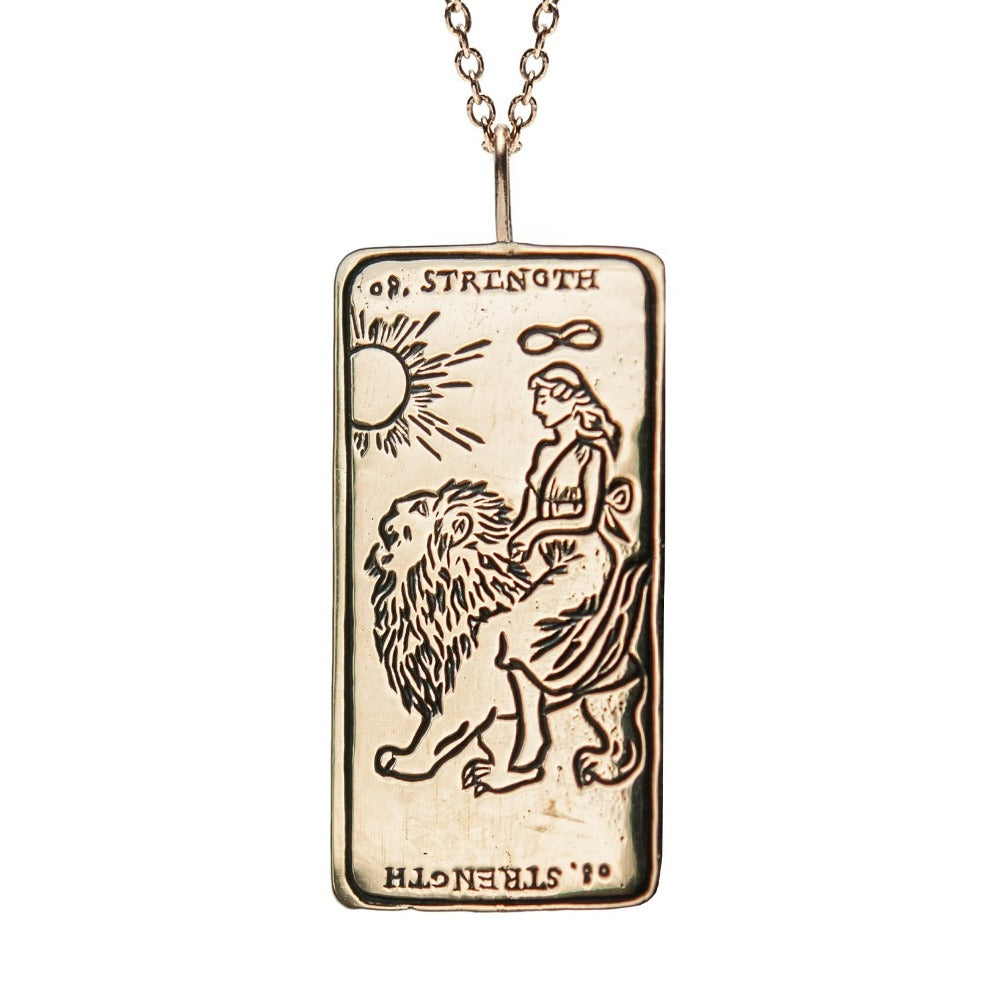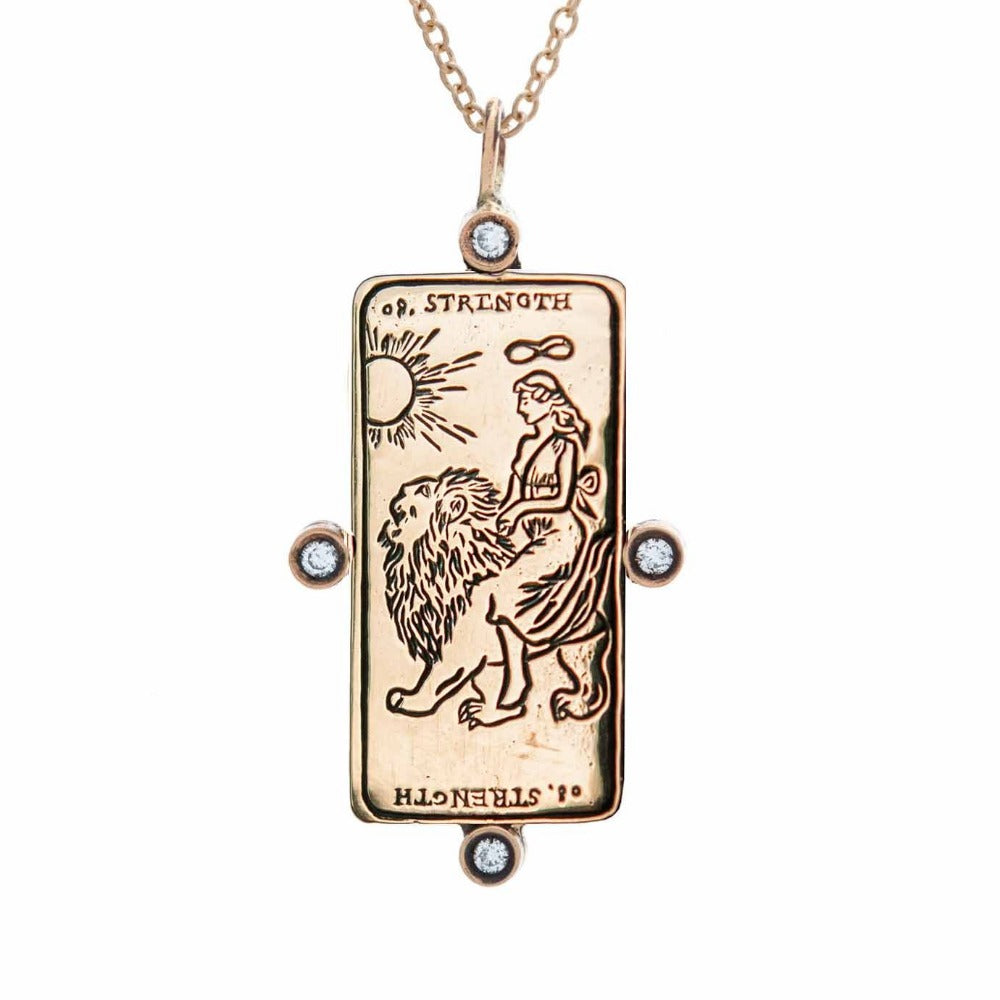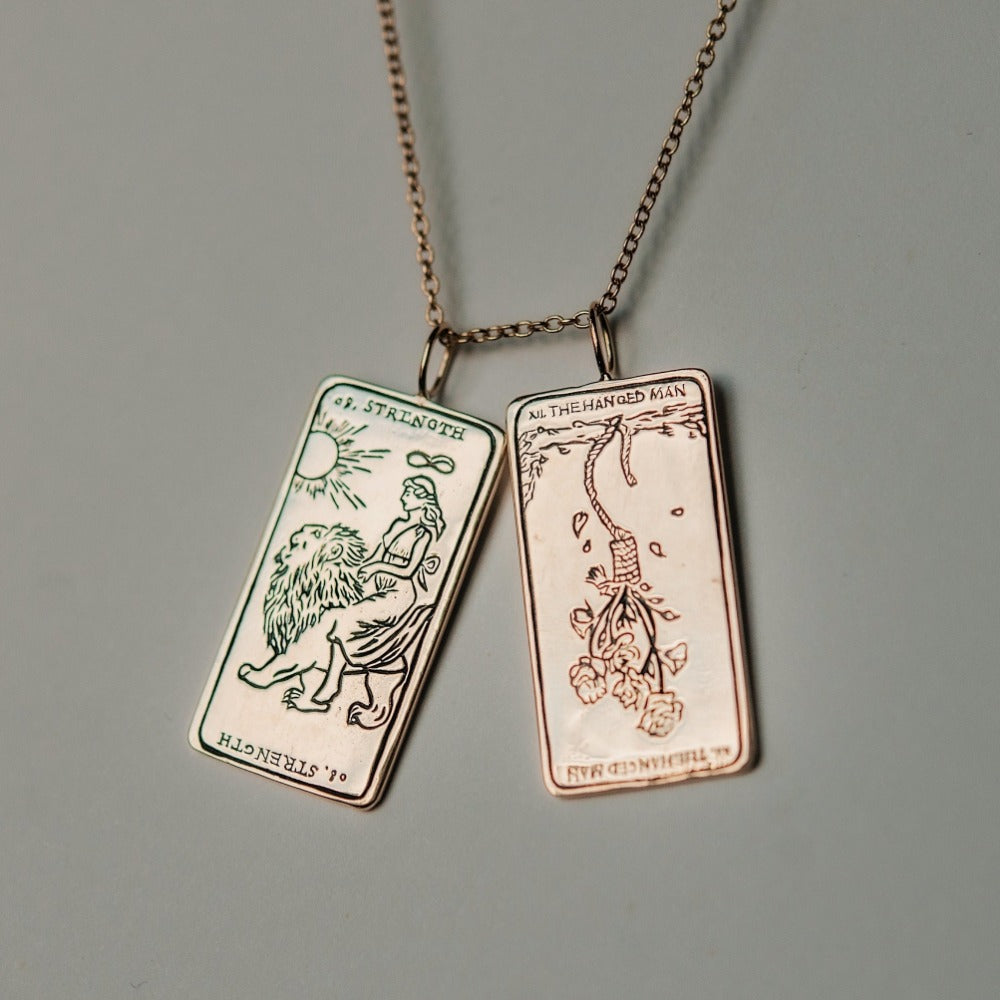 The Strength Tarot Card Necklace
Please allow 6 weeks for production and delivery. To inquire about availability, please contact us at orders@magpiejewellery.com.
Description:
Strength has tamed the wildest creature of the jungle, the lion, with a calming grace and rides its back, unafraid. She strokes the lion's mane, indicating that tenderness is able to quell the beast. Her gaze always on the horizon, they journey toward the sun.

She represents our ability to tame beasts with courage and fortitude, and to face these dangers and remain calm even amidst intense struggle. Compassion and patience hold the key to finding the inner strength to be life's bold mistress. Above her head floats the sign for infinity representing her endless potential. She is a reminder to have the strength to approach life's difficult—and often dangerous roads—with courage and grace.
Made by hand in the Montreal studio of Sofia Zakia.
Details: 
Materials: 14K Yellow Gold

Pendant Dimensions:
Length: 23mm
Width: 12mm
Thickness: 0.95mm
Diamond Card: 1.5mm Natural Diamonds (x4)
Chain Styles:
16" Length: 1.1mm 14k gold cable chain
20" Length: 1.3mm 14k gold cable chain
Share