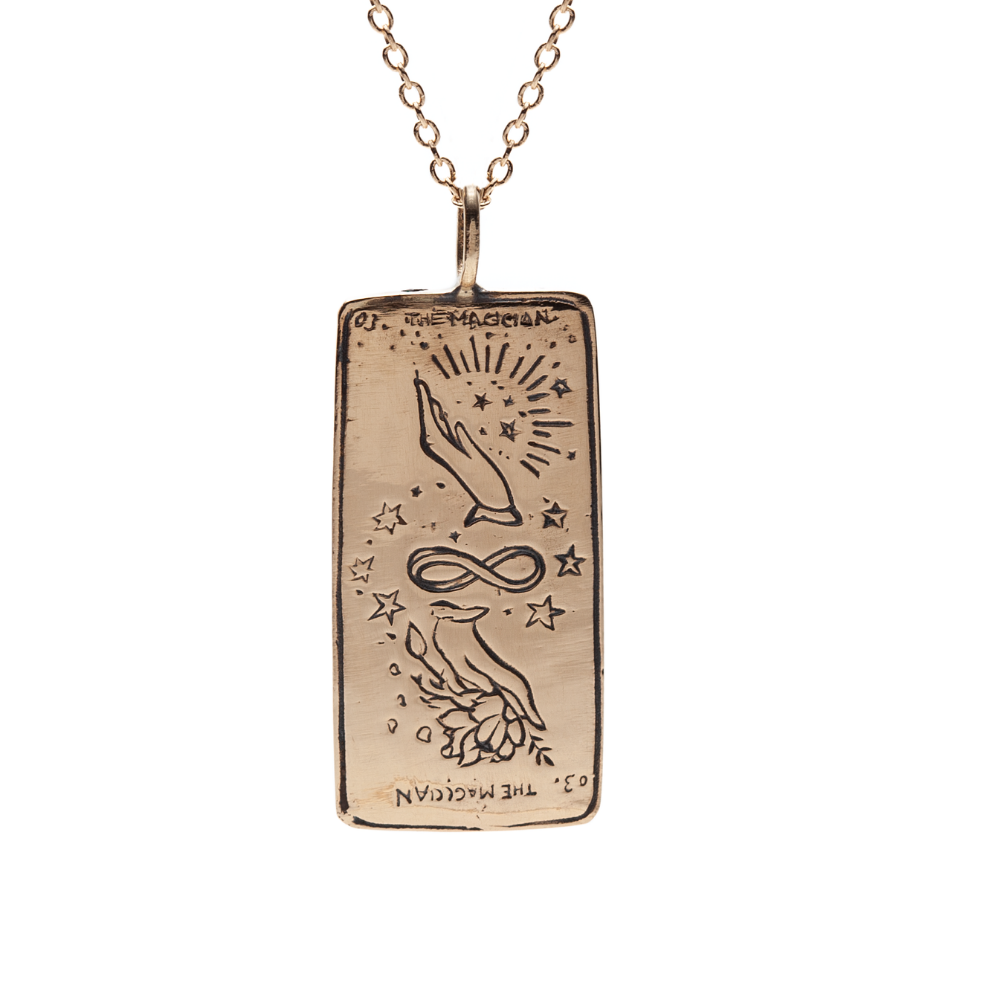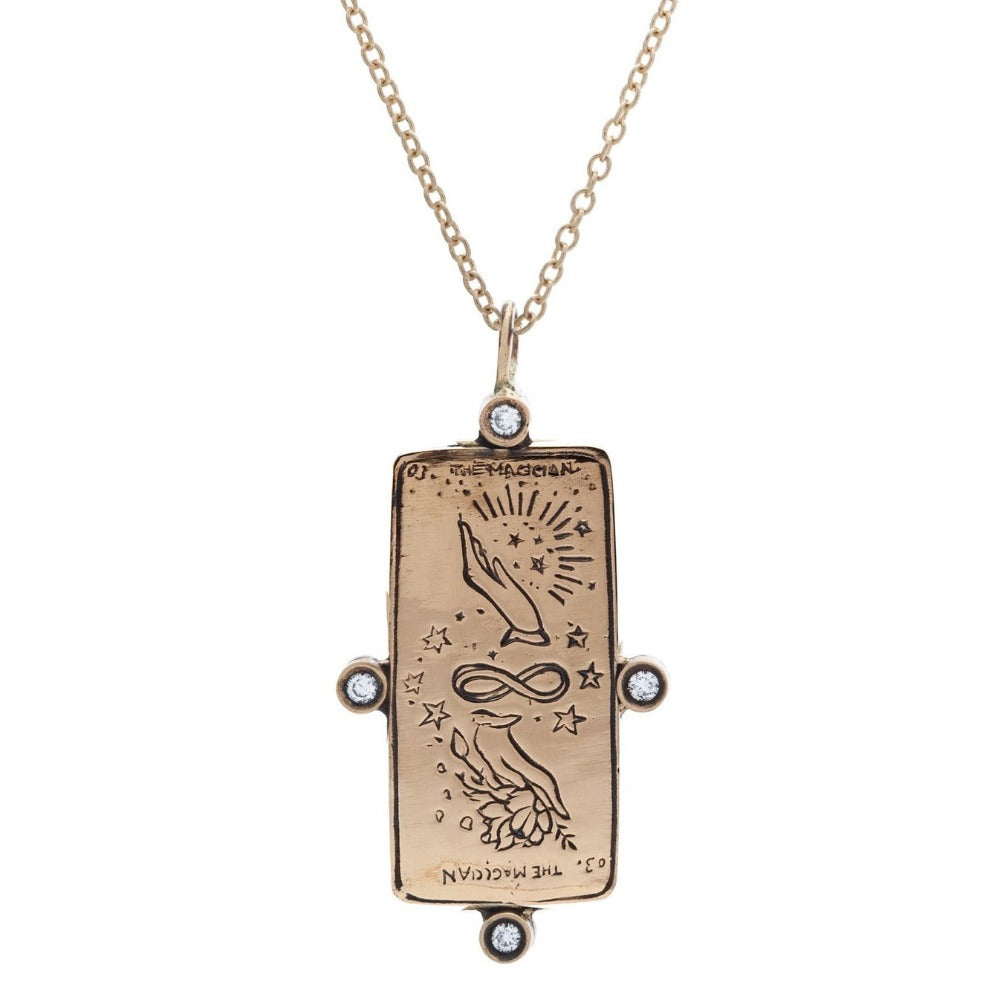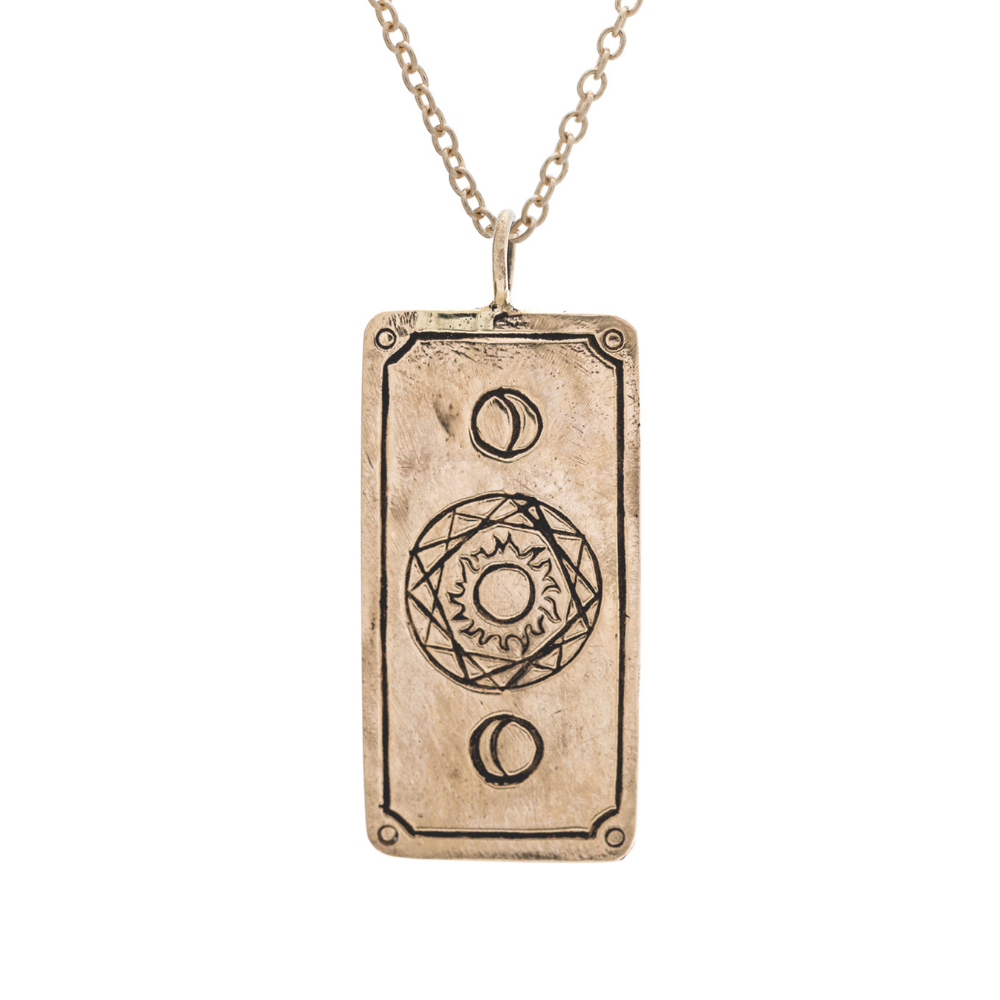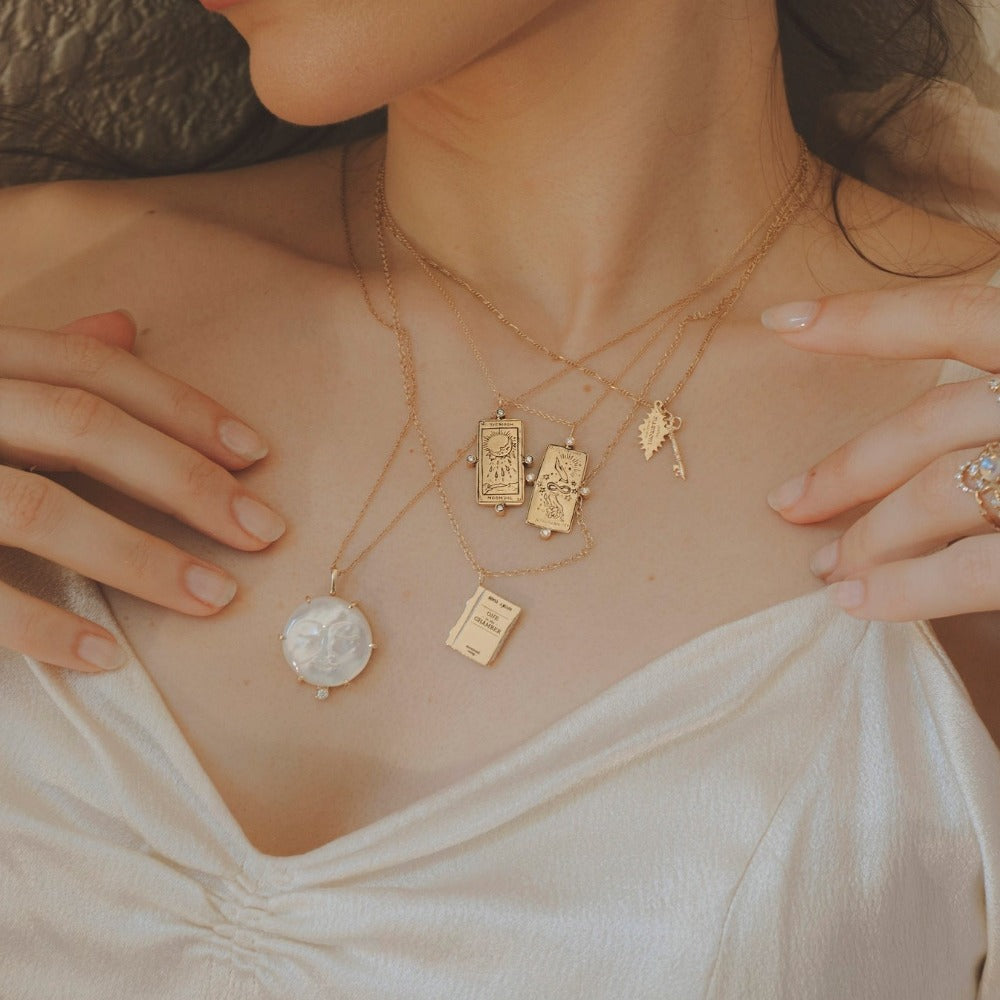 The Magician Tarot Card Necklace
Please allow 6 weeks for production and delivery. To inquire about availability, please contact us at orders@magpiejewellery.com.
Description:
The first in the Major Arcana, associated with the heavens and the Earth, the Magician is associated with new beginnings and a strong willpower to create your own inner world. As one world is created, the other will follow.

The Magician is depicted with one hand pointed to the stars, and one to the Earth, often associated with the phrase "As above, so below, as within, so without, as the universe, so the soul…" (Trismegistus). This formula links the macrocosm and the microcosm of the universe, letting us know that the power is within us to change the world around us.

The horizontal 8 between the Magician's hands is an ancient occult number ascribed to Hermes. It is also a symbol of the Holy Spirit, and means dominion of the horizontal plane. Each hand draws power from an aspect of our cosmos; one from the stars and the sun, and the other from an arbor of roses. The Magician tells us that true concentration is an unobstructed channel for passage outward and inward, and that the secret of true volition is that All magic is in the will.
Made by hand in the Montreal studio of Sofia Zakia.
Details: 
Materials: 14K Yellow Gold

Pendant Dimensions:
Length: 23mm
Width: 12mm
Thickness: 0.95mm
Diamond Card: 1.5mm Natural Diamonds (x4)
Chain Styles:
16" Length: 1.1mm 14k gold cable chain
20" Length: 1.3mm 14k gold cable chain
Share