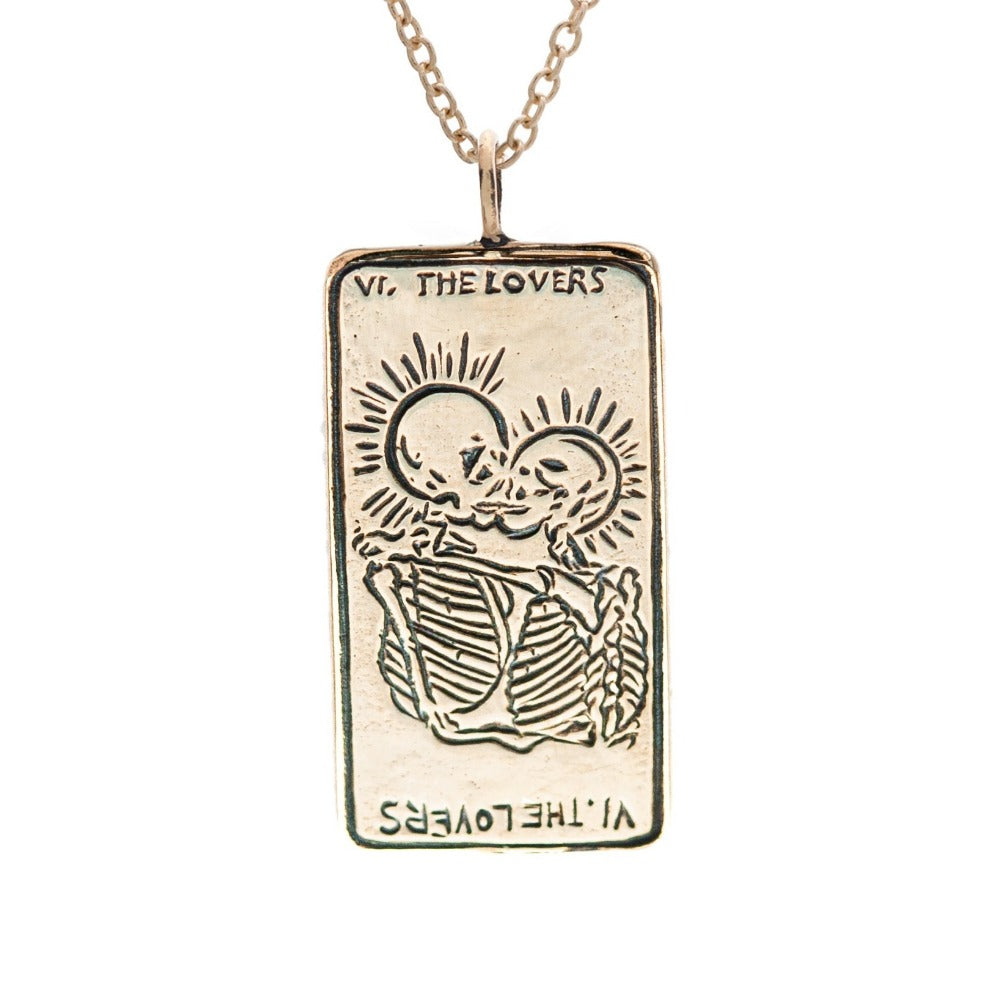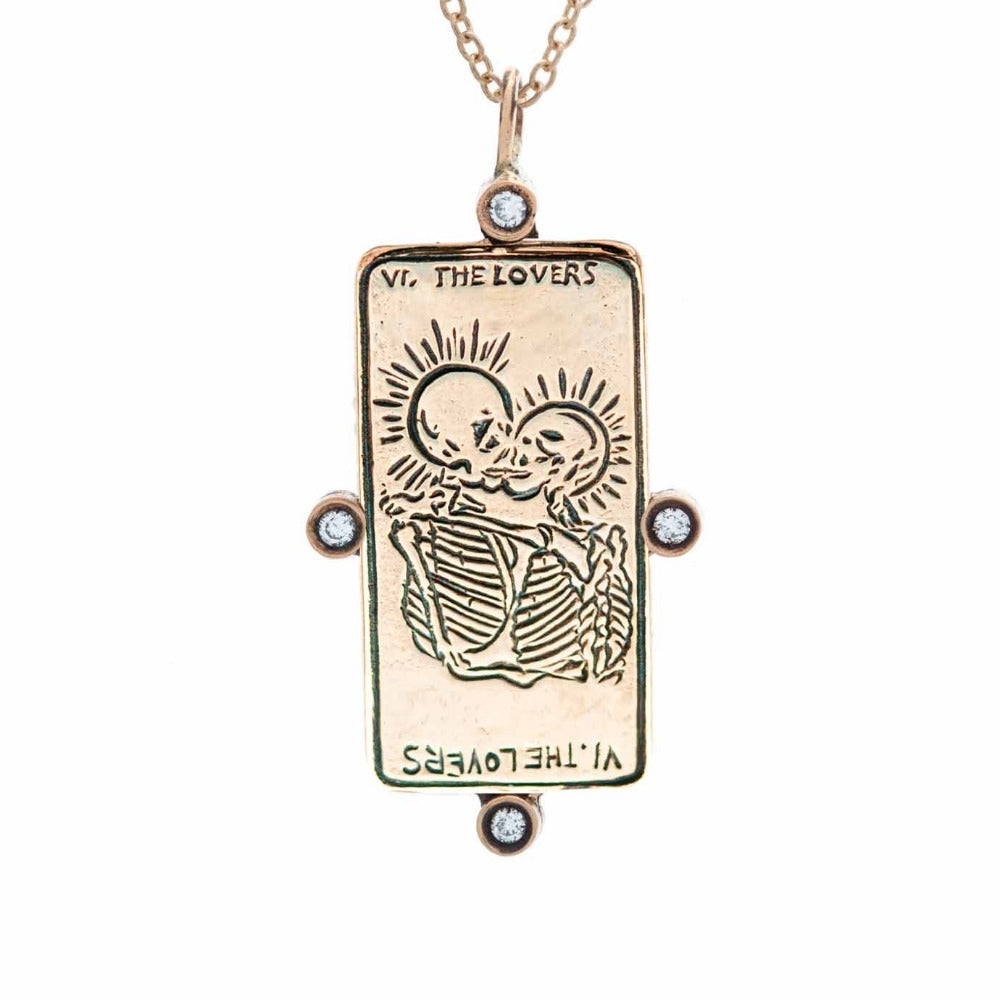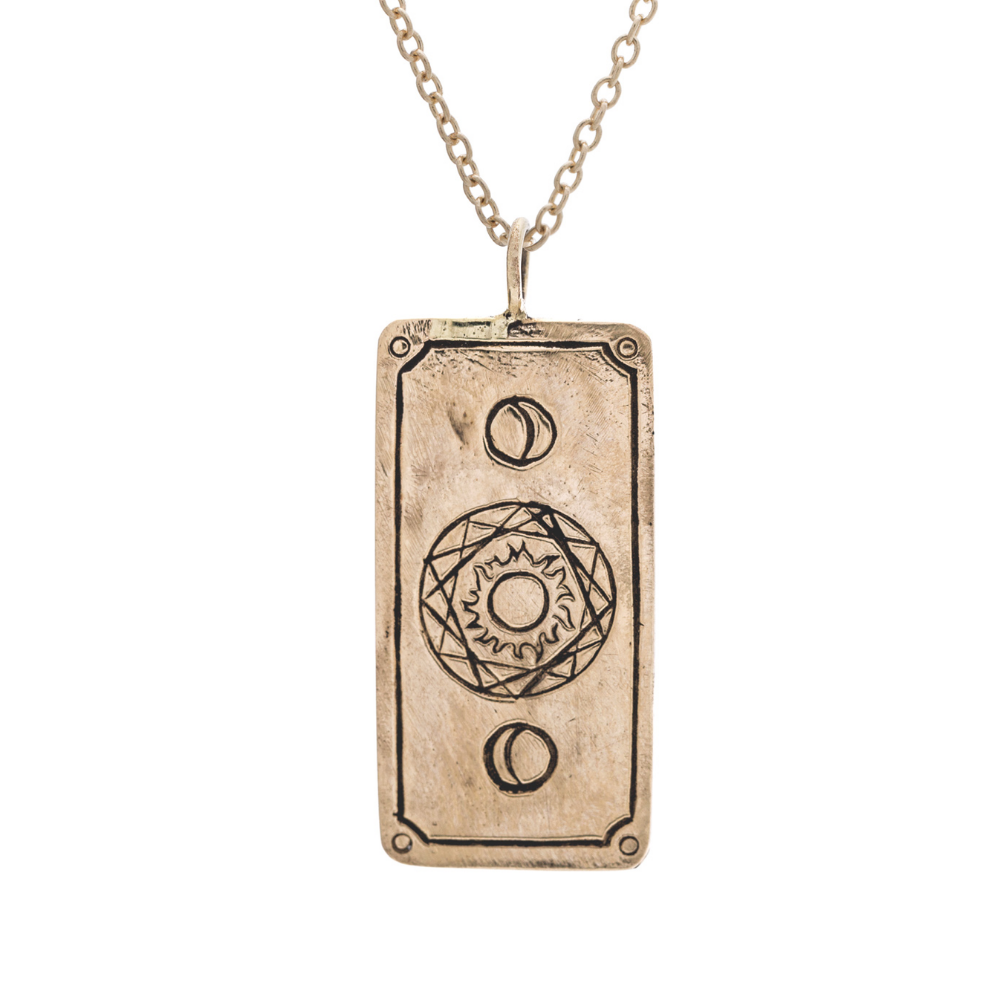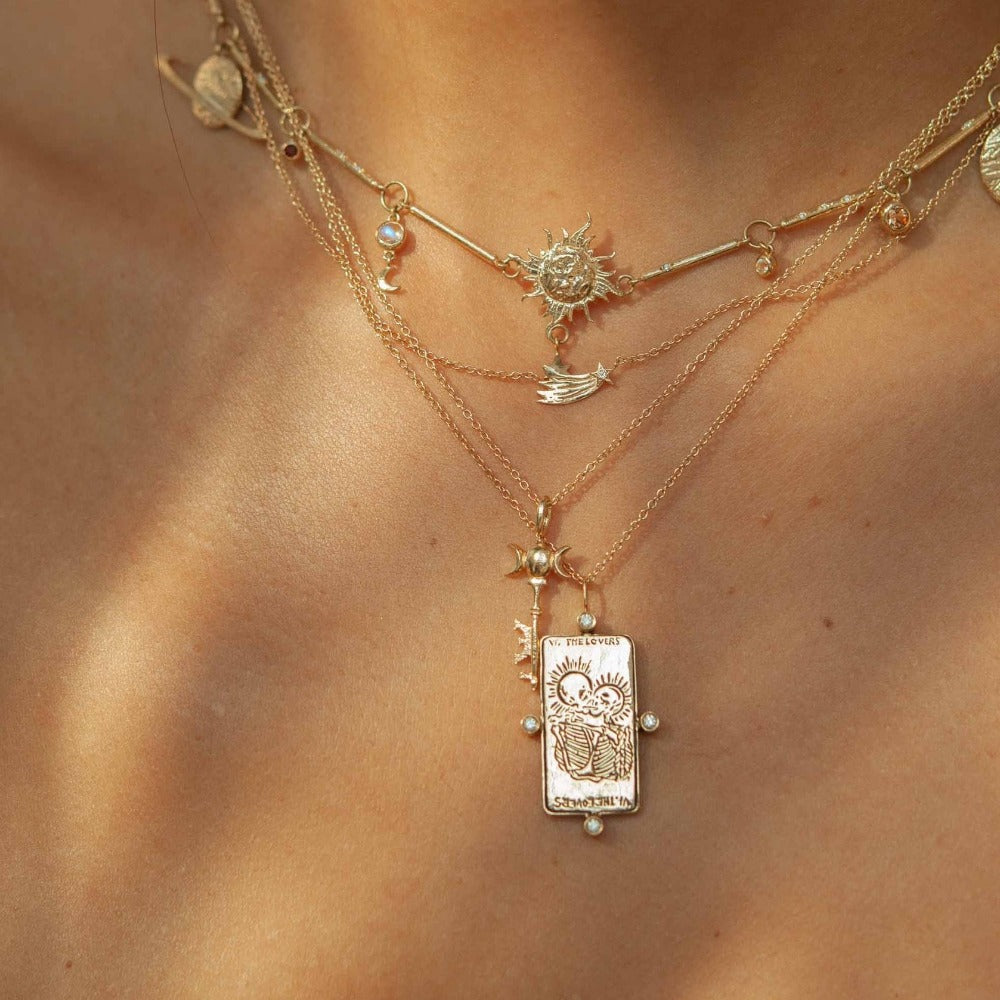 The Lovers II Tarot Card Necklace
Please allow 6 weeks for production and delivery. To inquire about availability, please contact us at orders@magpiejewellery.com.
Description:
Two skeletons embrace in an eternal kiss. Inspired by true-to-life artifacts (Lovers of Valdaro; Hasanlu Lovers; Lovers of Modena), The Lovers II. signifies a harmony of opposing forces and a love that transcends time. When all else is stripped away, it is love that remains, or, as Dante put it, love that moves the sun and other stars.

The Lovers card will imbue you with love and self-love, and will lend to you the power to be graceful and pure in your pursuit of this most soulful endeavour.
Made by hand in the Montreal studio of Sofia Zakia.
Details: 
Materials: 14K Yellow Gold

Pendant Dimensions:
Length: 23mm
Width: 12mm
Thickness: 0.95mm
Diamond Card: 1.5mm Natural Diamonds (x4)
Chain Styles:
16" Length: 1.1mm 14k gold cable chain
20" Length: 1.3mm 14k gold cable chain
Share