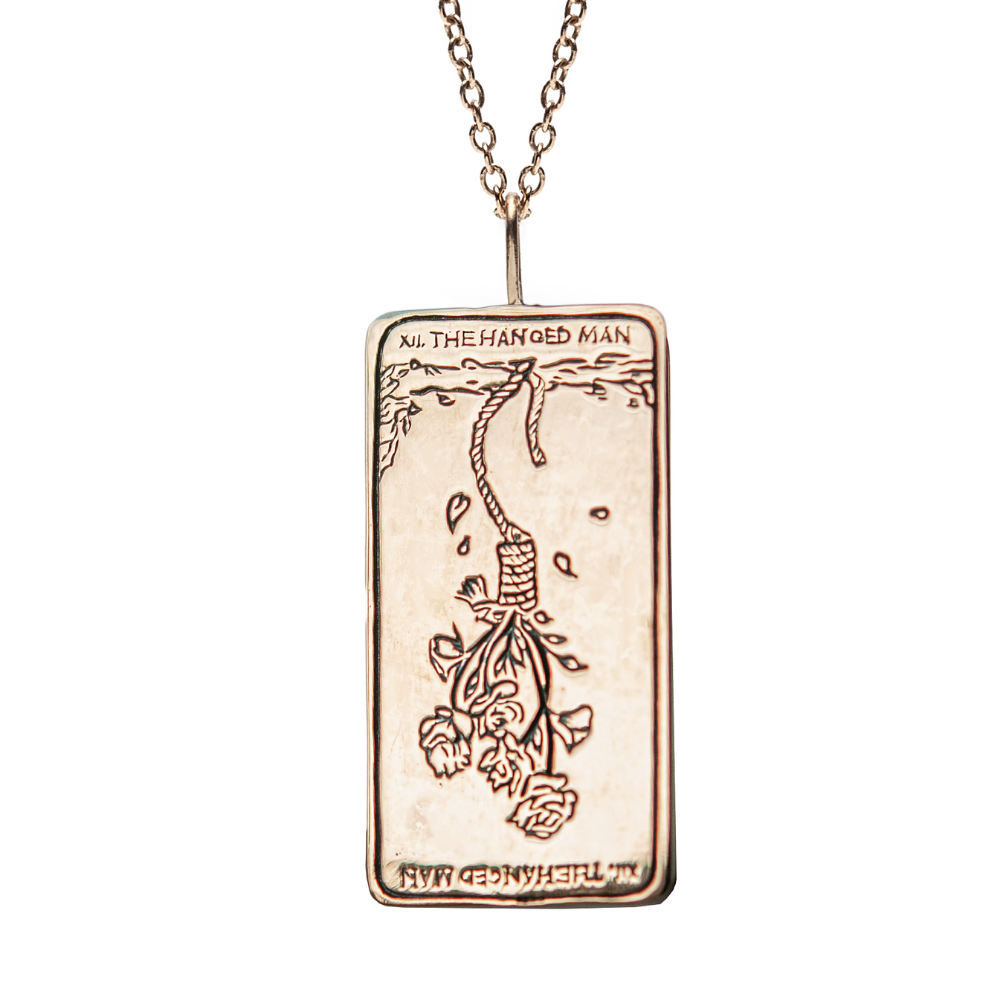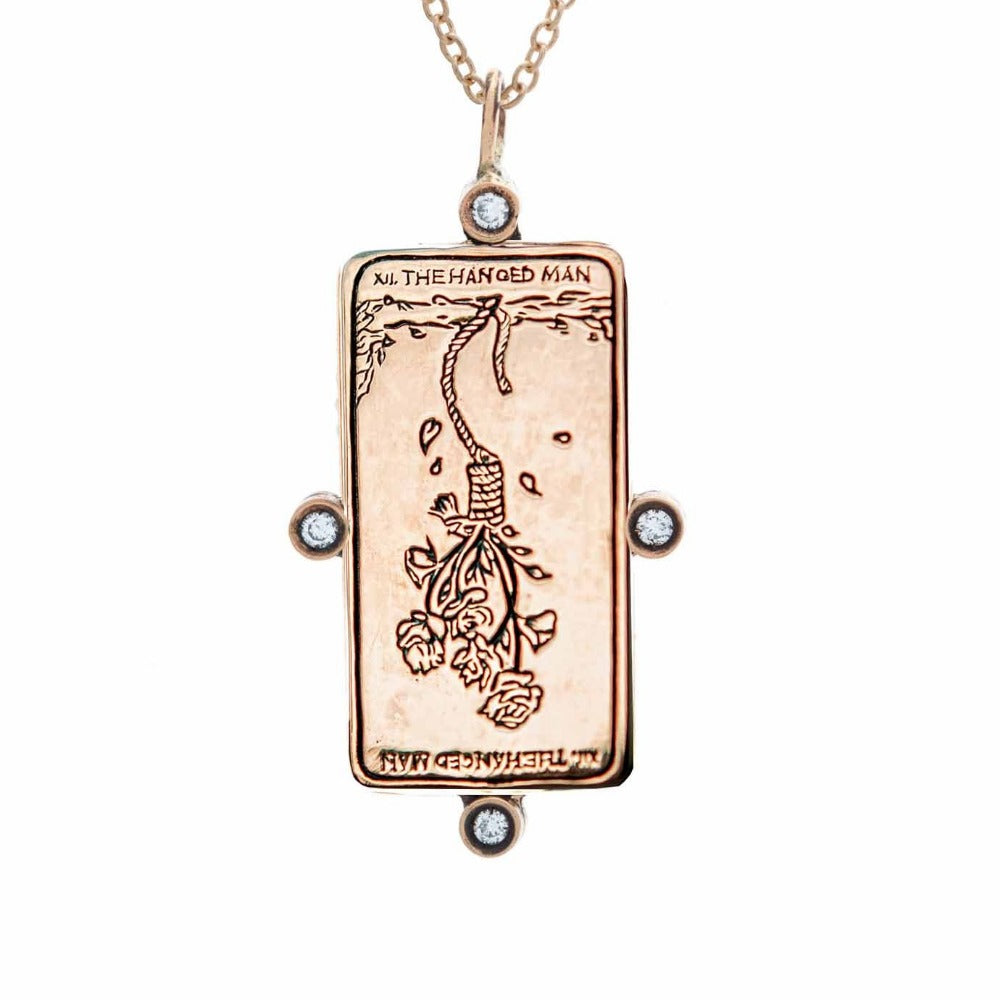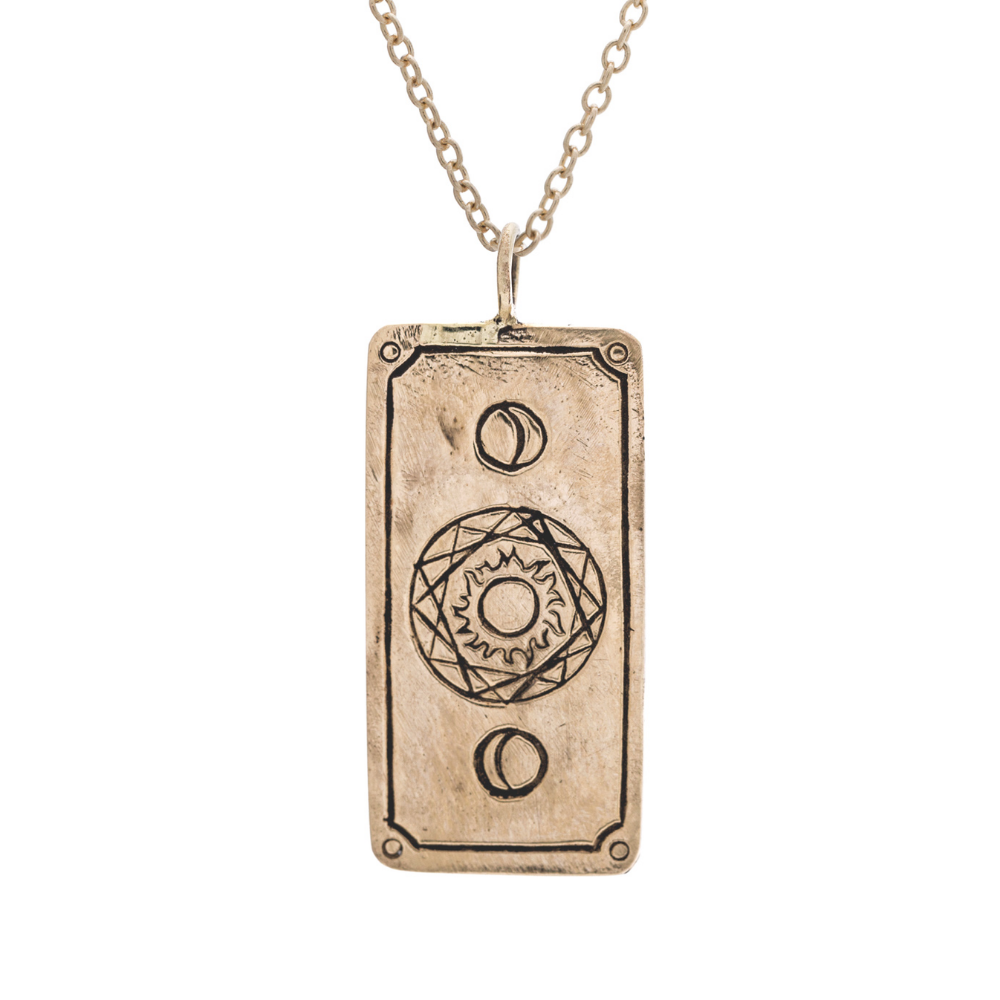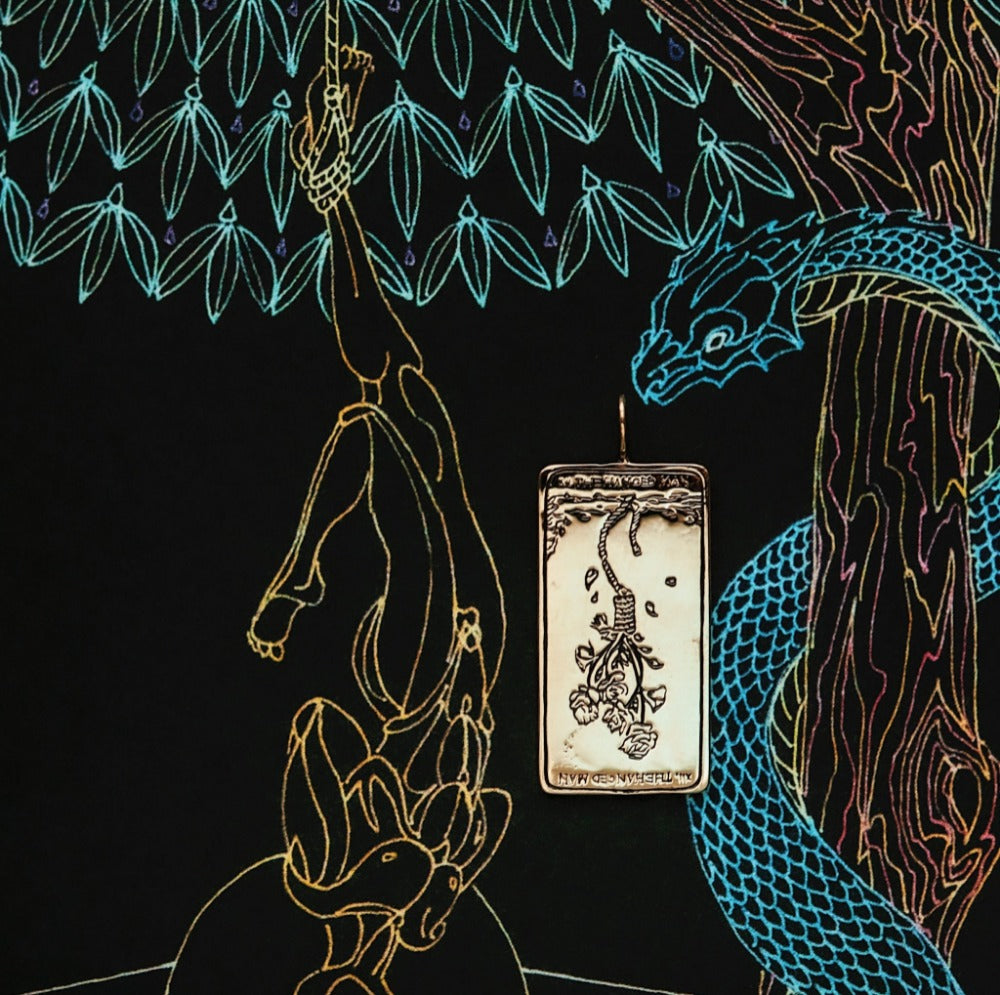 The Hanged One Tarot Card Necklace
Please allow 6 weeks for production and delivery. To inquire about availability, please contact us at orders@magpiejewellery.com.
Description:
An array of fresh flowers sways from a rope, suspended in the wind, its ends tied to the sacred World Tree, whose roots hold the heavens. Its peaceful composition is a serene expression of surrender.

The Hanged One is a figure which has entered this state of suspension of its own free will. They have not been forced—they have suspended themselves in total surrender or self-sacrifice for the greater good. The Hanged One advocates for stillness and a shift in our perspective to gain new understanding, often through meditative consideration.

May these blossoms act as a reminder to embrace the pause and bend with the flow of life. Recovery and progress are not linear; relapses do not indicate weakness and do not make one undeserving of recovery. These are not signifiers of defeat; healing comes in all forms, some of which require sacrifice, all of which are blessings. Remember that they are often for the greater good. Someday you may look back and see it was all part of a higher purpose.
Made by hand in the Montreal studio of Sofia Zakia.
Details: 
Materials: 14K Yellow Gold

Pendant Dimensions:
Length: 23mm
Width: 12mm
Thickness: 0.95mm
Diamond Card: 1.5mm Natural Diamonds (x4)
Chain Styles:
16" Length: 1.1mm 14k gold cable chain
20" Length: 1.3mm 14k gold cable chain
Share