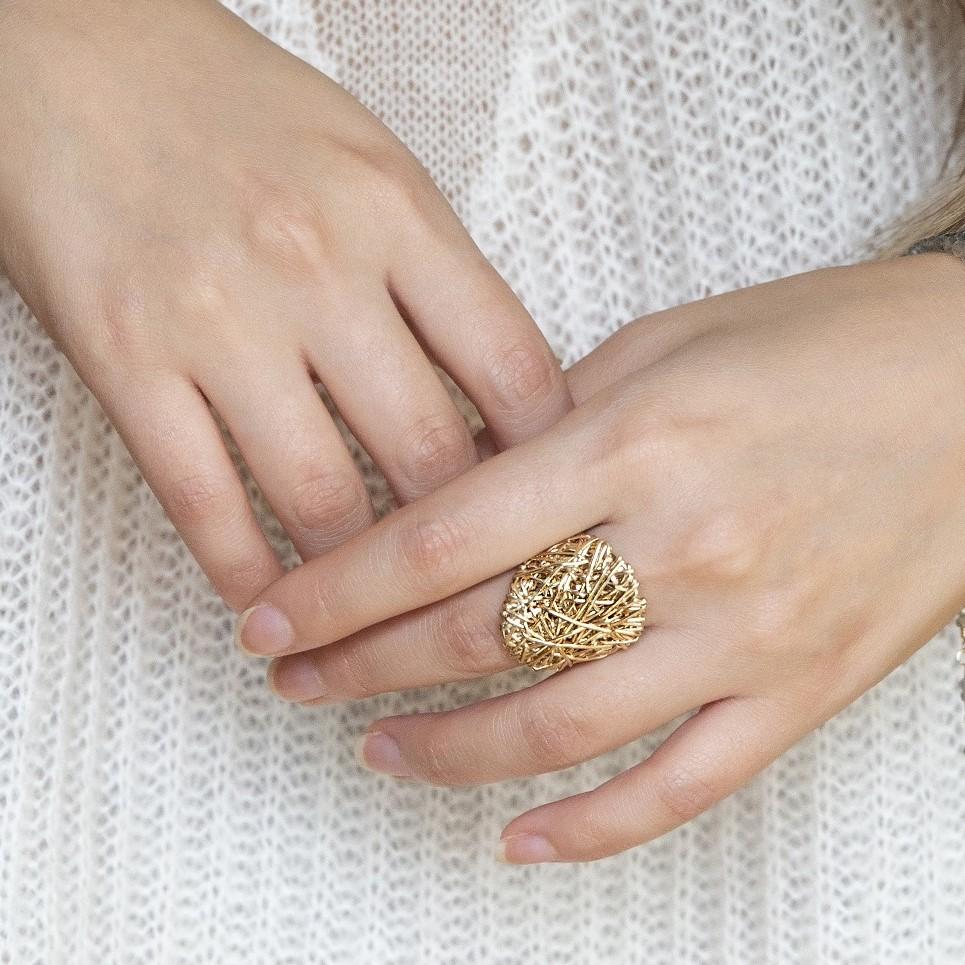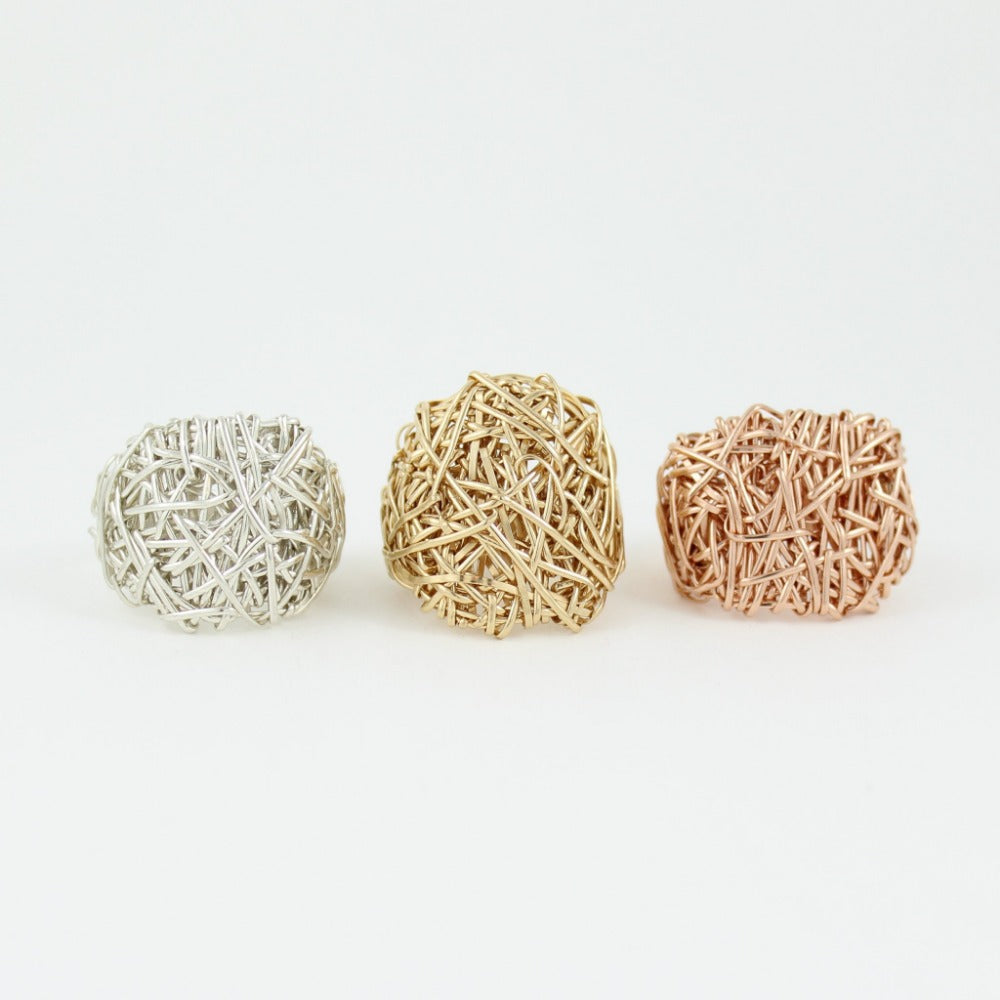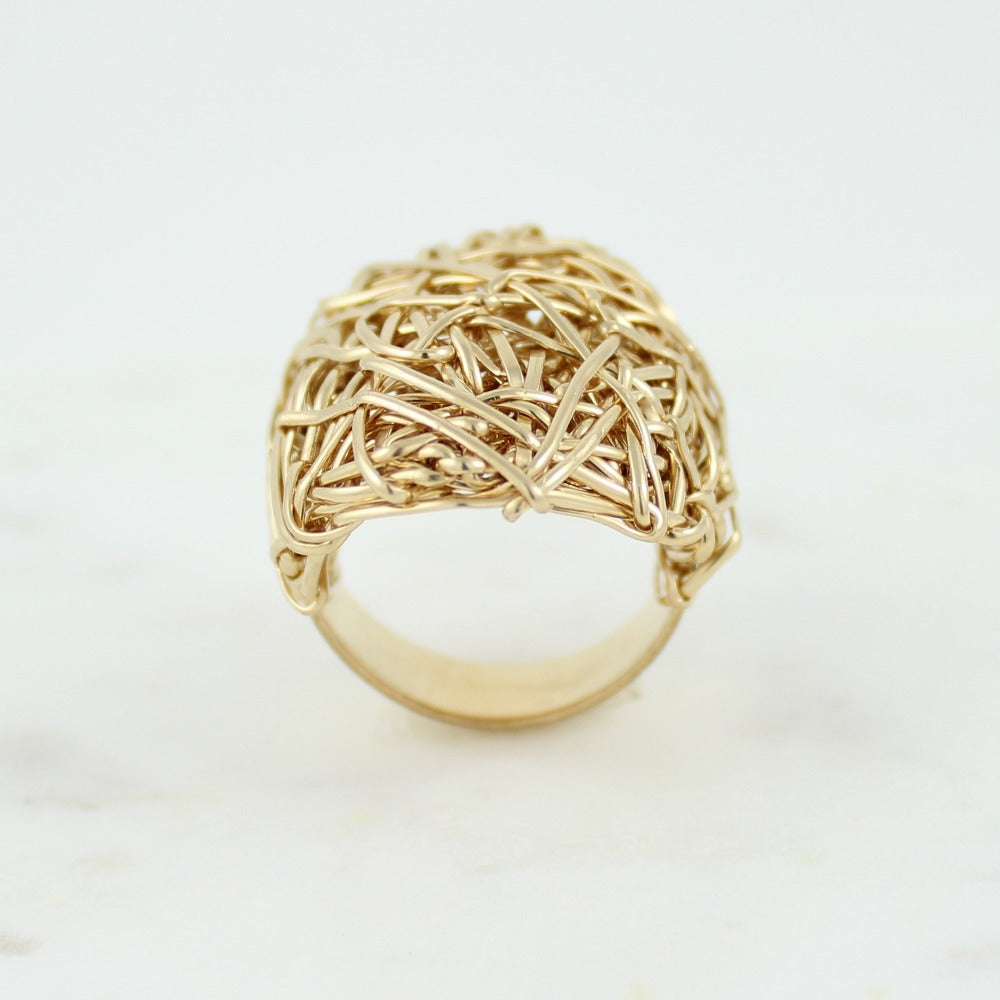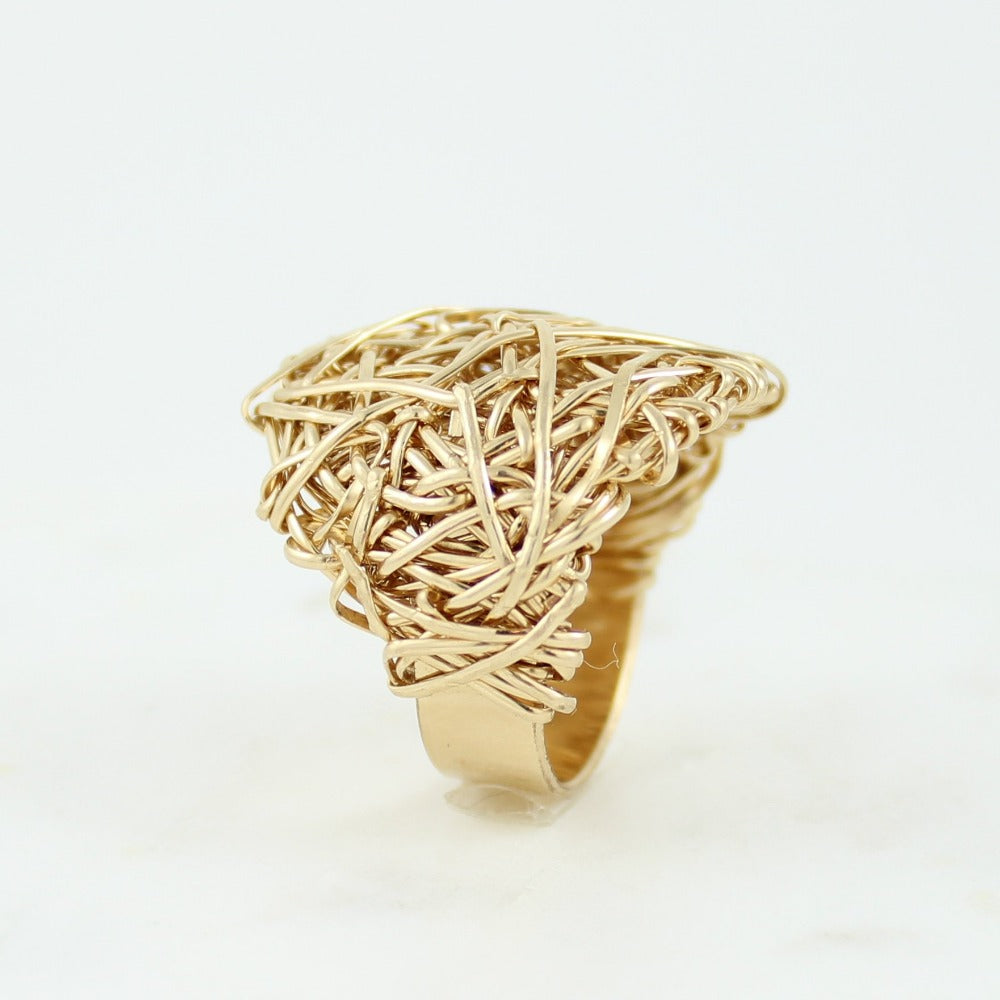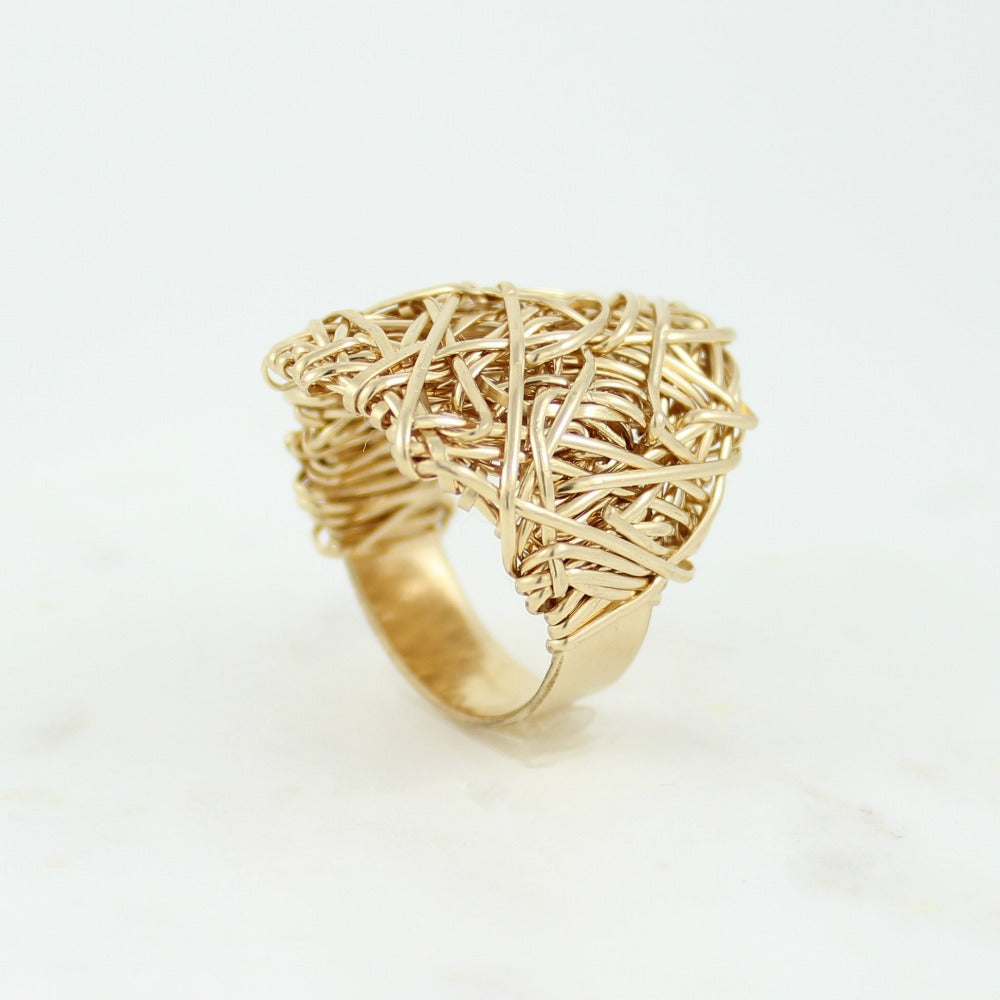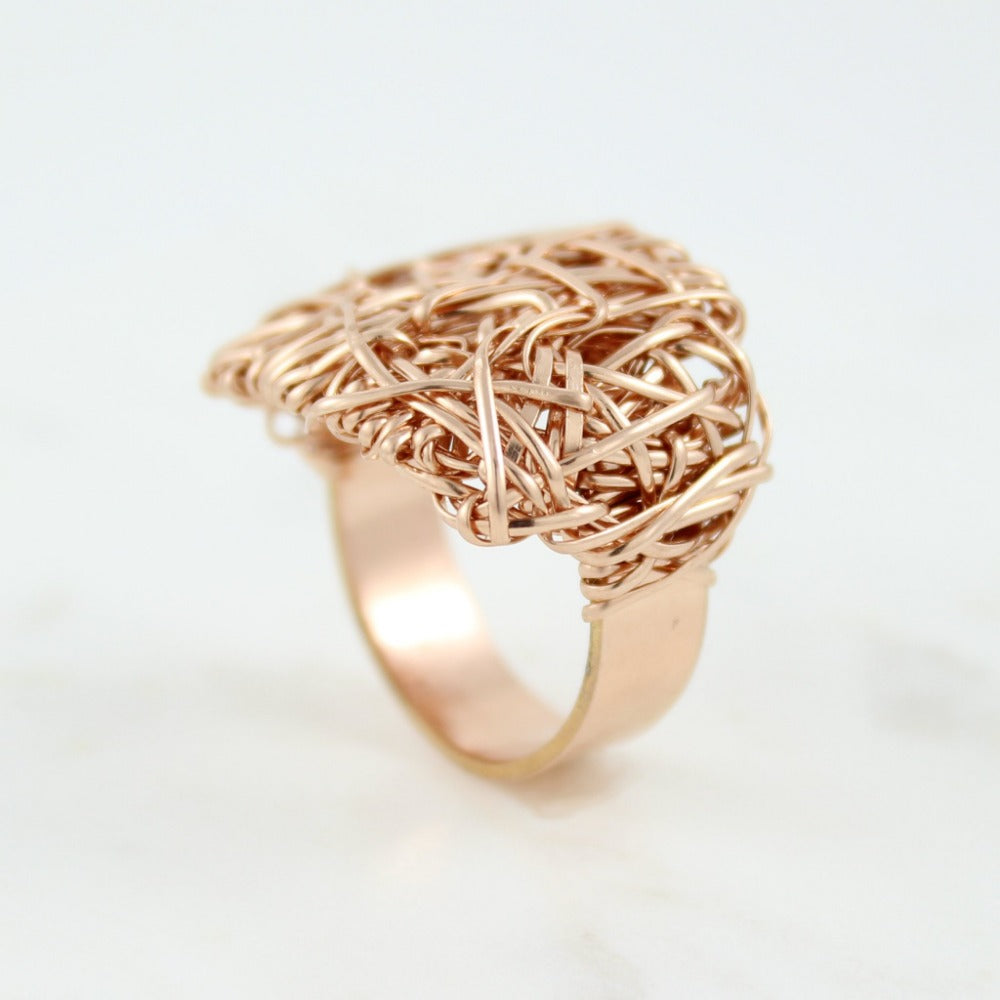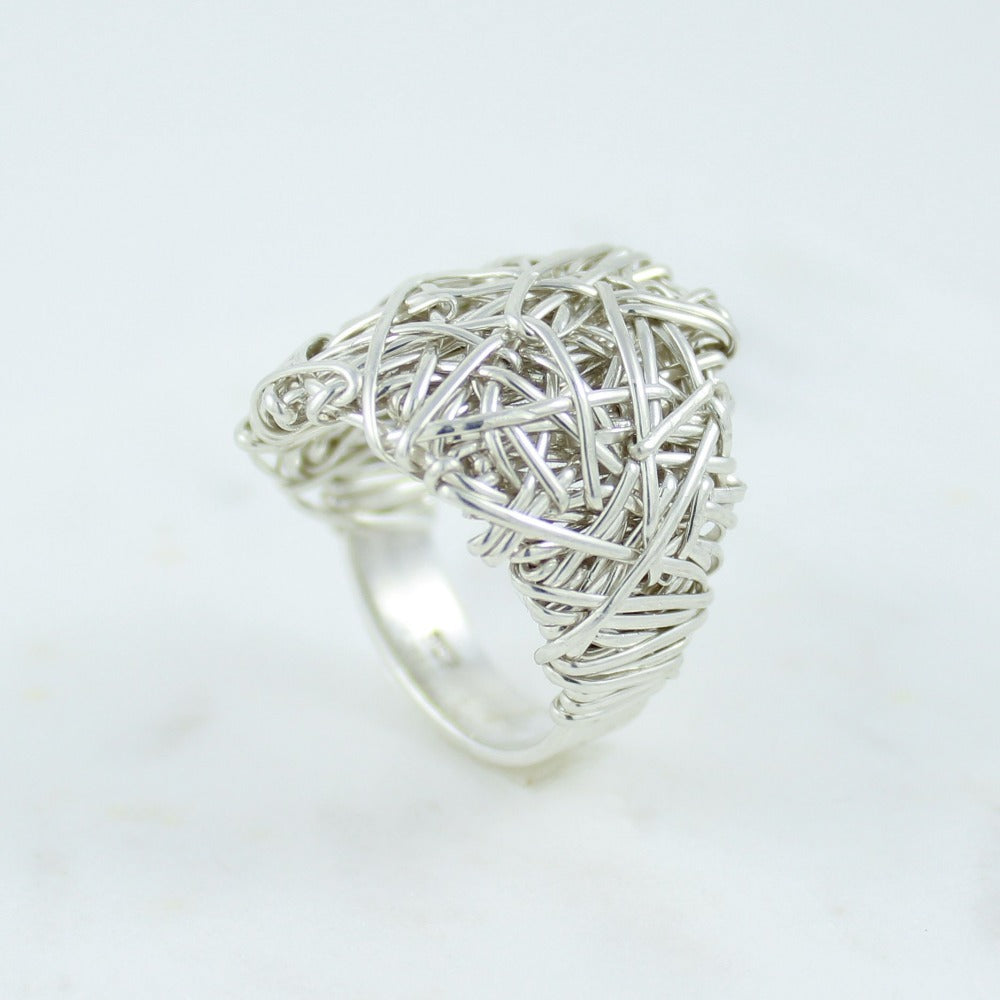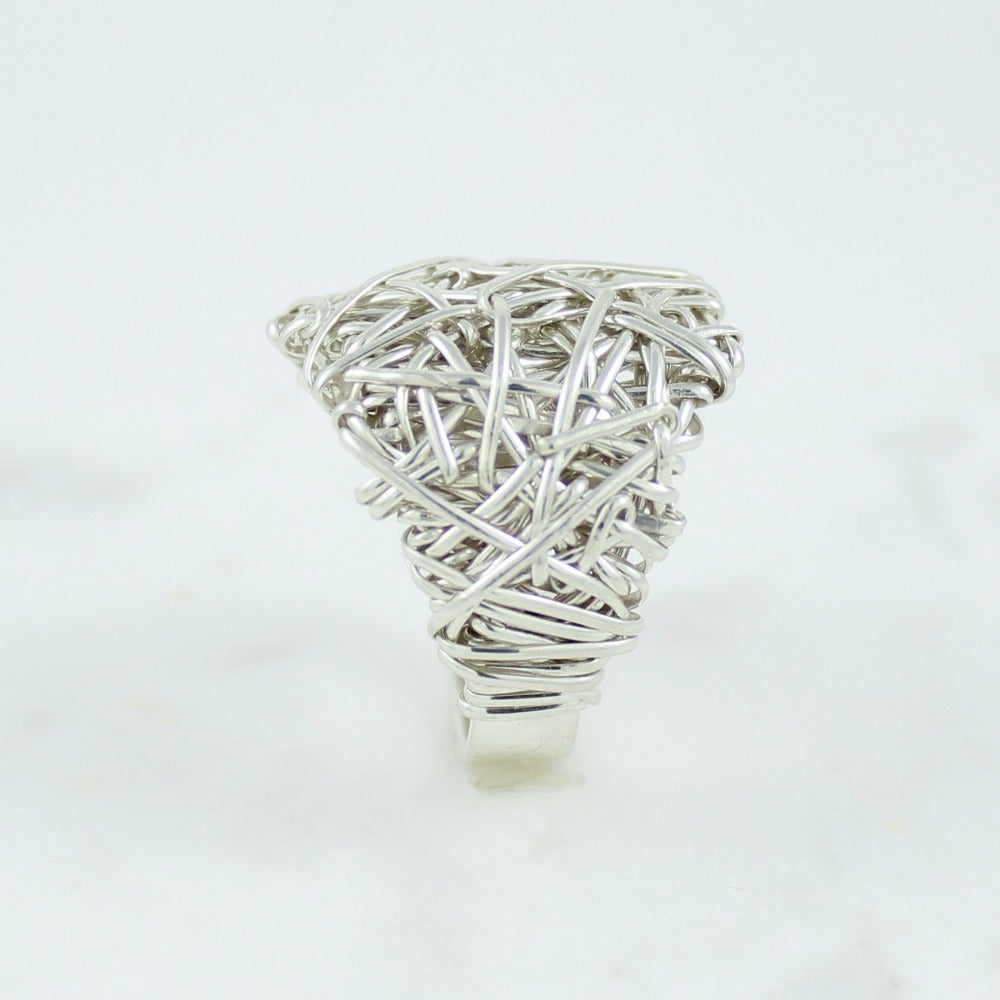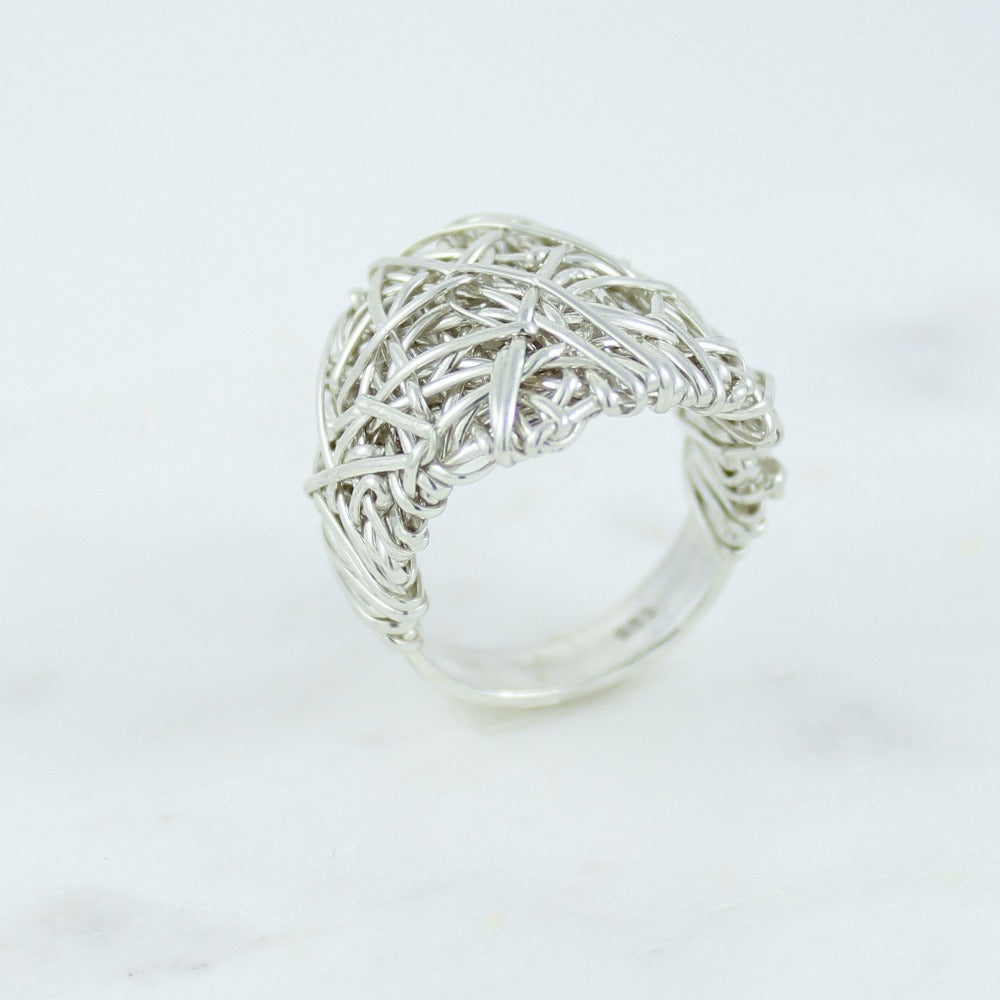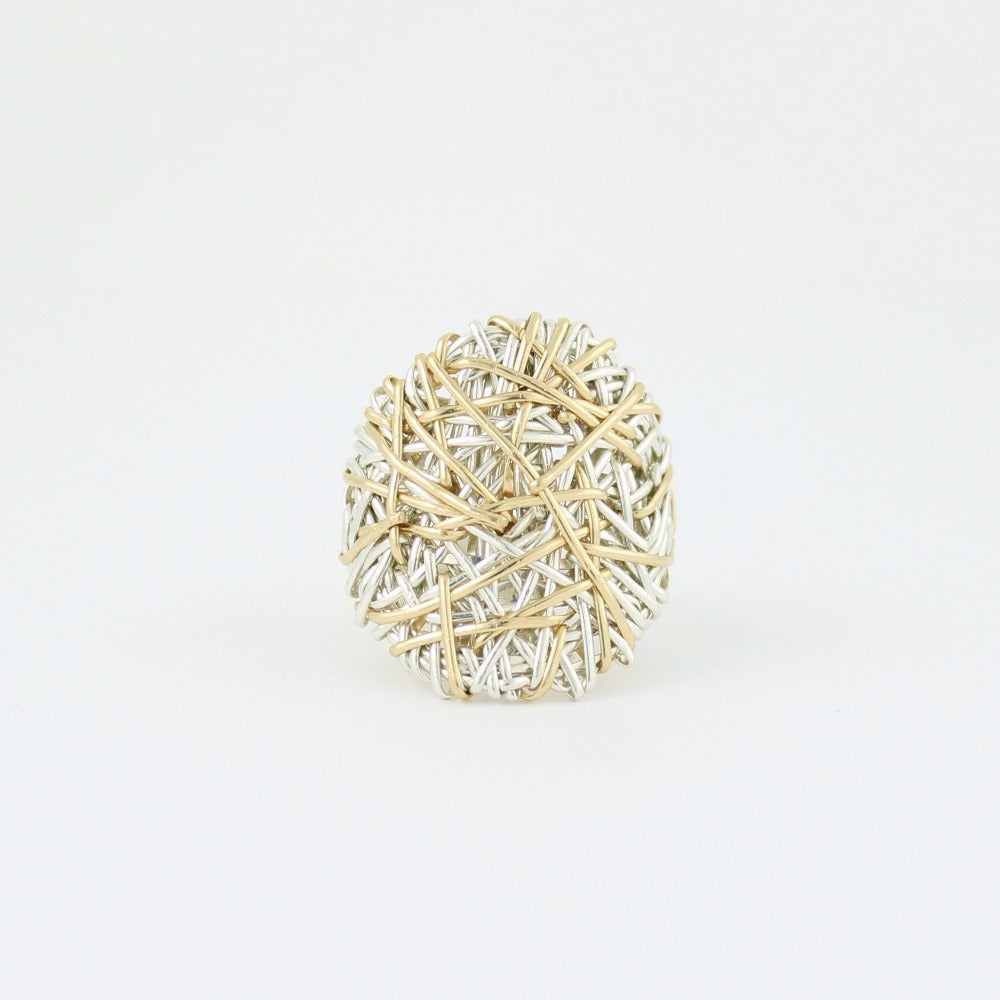 Please allow 10-15 days for production and delivery if item is not in stock.
This ring is bold, totally bad-ass, and confident.  Showstopper.  
The main twisty design is built on a 6mm wide band, so on the inside of your hand, that is what you will see - a smooth, straight, 6mm band.  On top it's a whole different story!  The wire creates an amazing texture.  It's layers and dimension are what makes it all so captivating.
The overall shape is wide, but will taper between your fingers - this make the ring very comfortable.
Available in sterling silver, yellow gold fill, rose gold fill, and two tone (gold and silver mixed).
Gold fill wears amazingly well over time - it will tarnish little to none (just as solid gold would) as long as it is worn properly.  Limit exposure to excess moisture (like in the shower or washing hands) and pools, and your ring will last for years looking fresh and vibrant.
Sterling silver needs some cleaning now and then, but otherwise is impossible to corrupt.  It will come back to a bright silver every time.
Each ring is handmade and will vary from photos.  Feel free to tell us if you prefer the overall shape of oval or rectangular, as we can work to either specification. 
Available in half sizes from 5-12.
Share