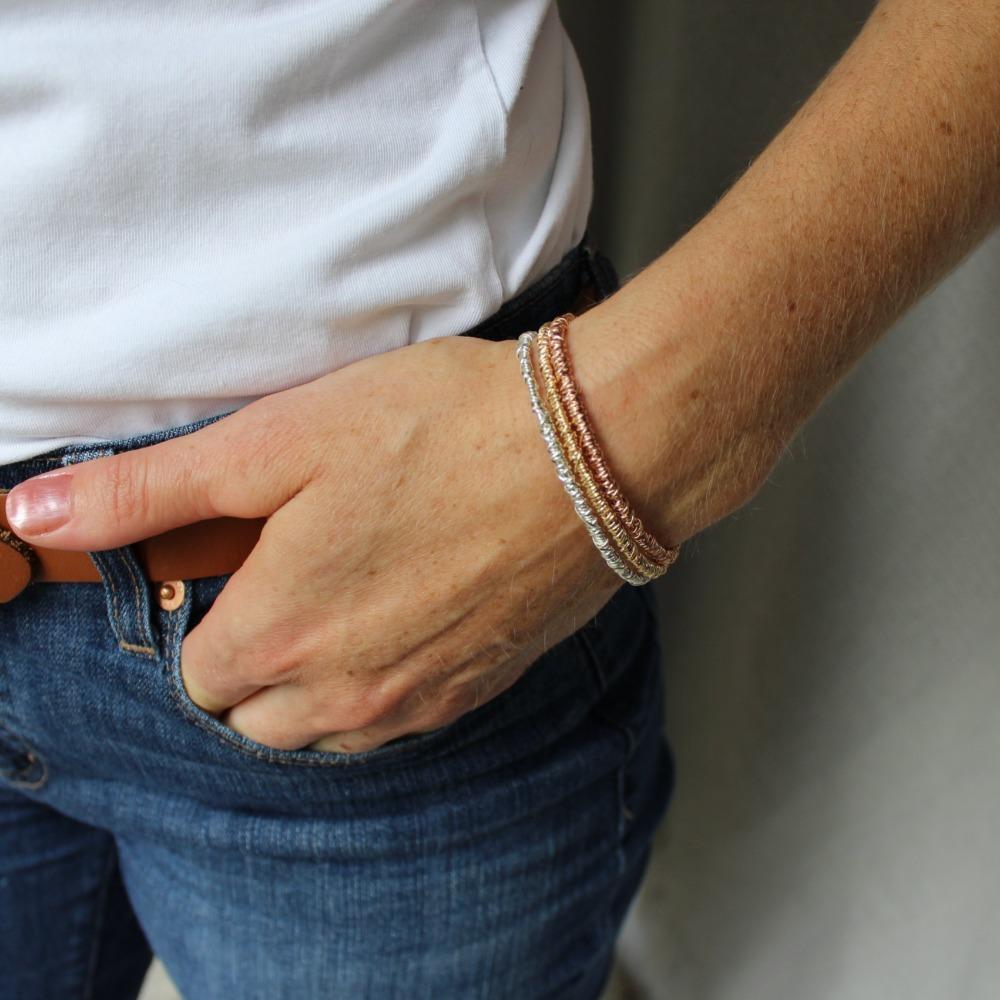 Please allow 10-15 days for production and delivery if item is not in stock.
This bracelet! This is Dianne's 'true love' bracelet.
"I love this bracelet more than any other I have ever made. I literally do not take it off."  - DR
It's really rare that we would say you can leave a piece of jewellery on for sleeping, showering, and just about any other activity - but this is one of those piece. It is strong, fits close to the wrist so doesn't snag or bang around on things. It won't weigh you down.
This cuff isn't actually truly a cuff - because it does have a clasp. It's a hybrid of a cuff (because it's mostly rigid) and a traditional bracelet with a clasp. The clasp stays on the inside of your wrist (unless it fits too big), thanks to the 'C' shape of the bracelet.
Fits a wrist that measures approx. 7" around - which is quite average for a close fitting bracelet such as this.
Share