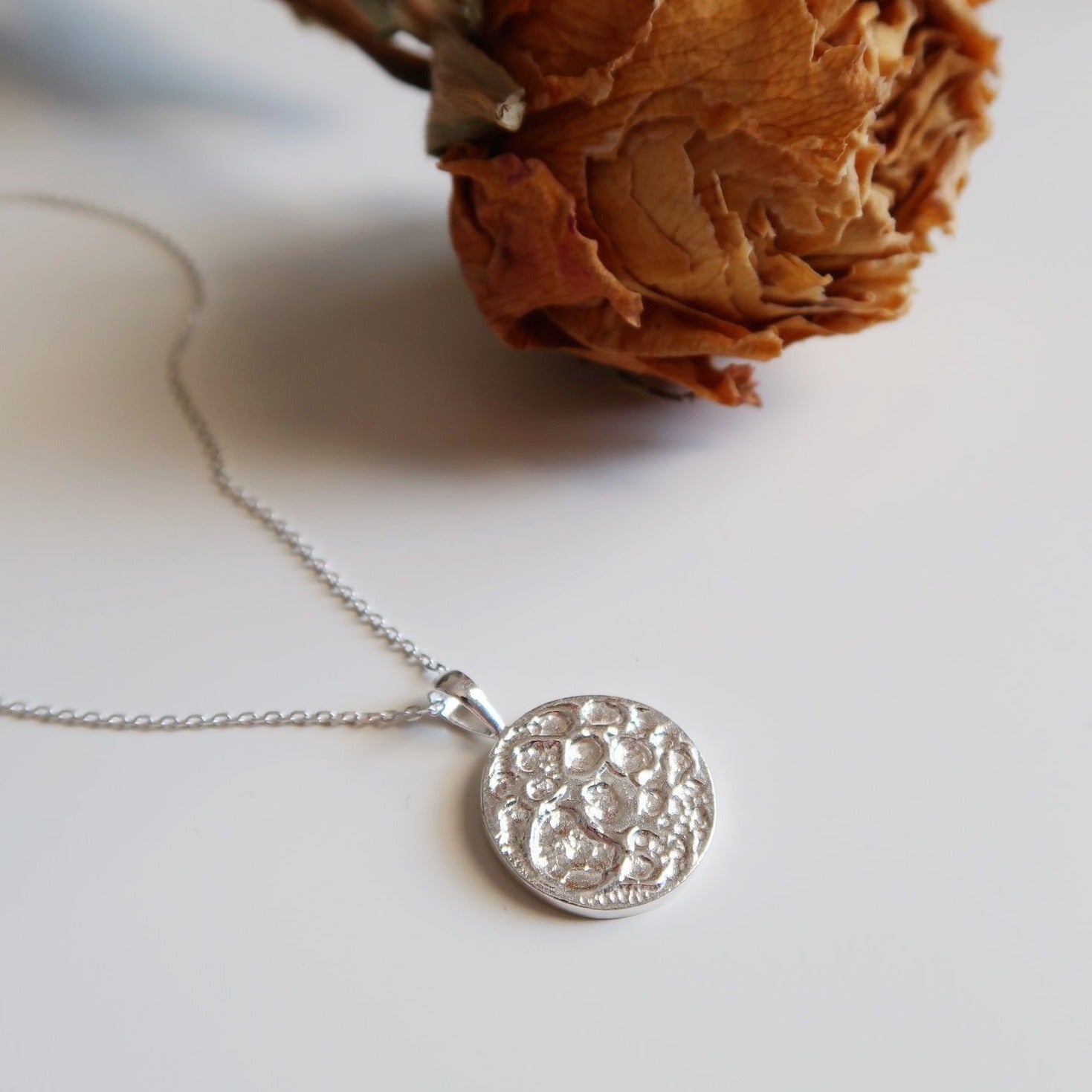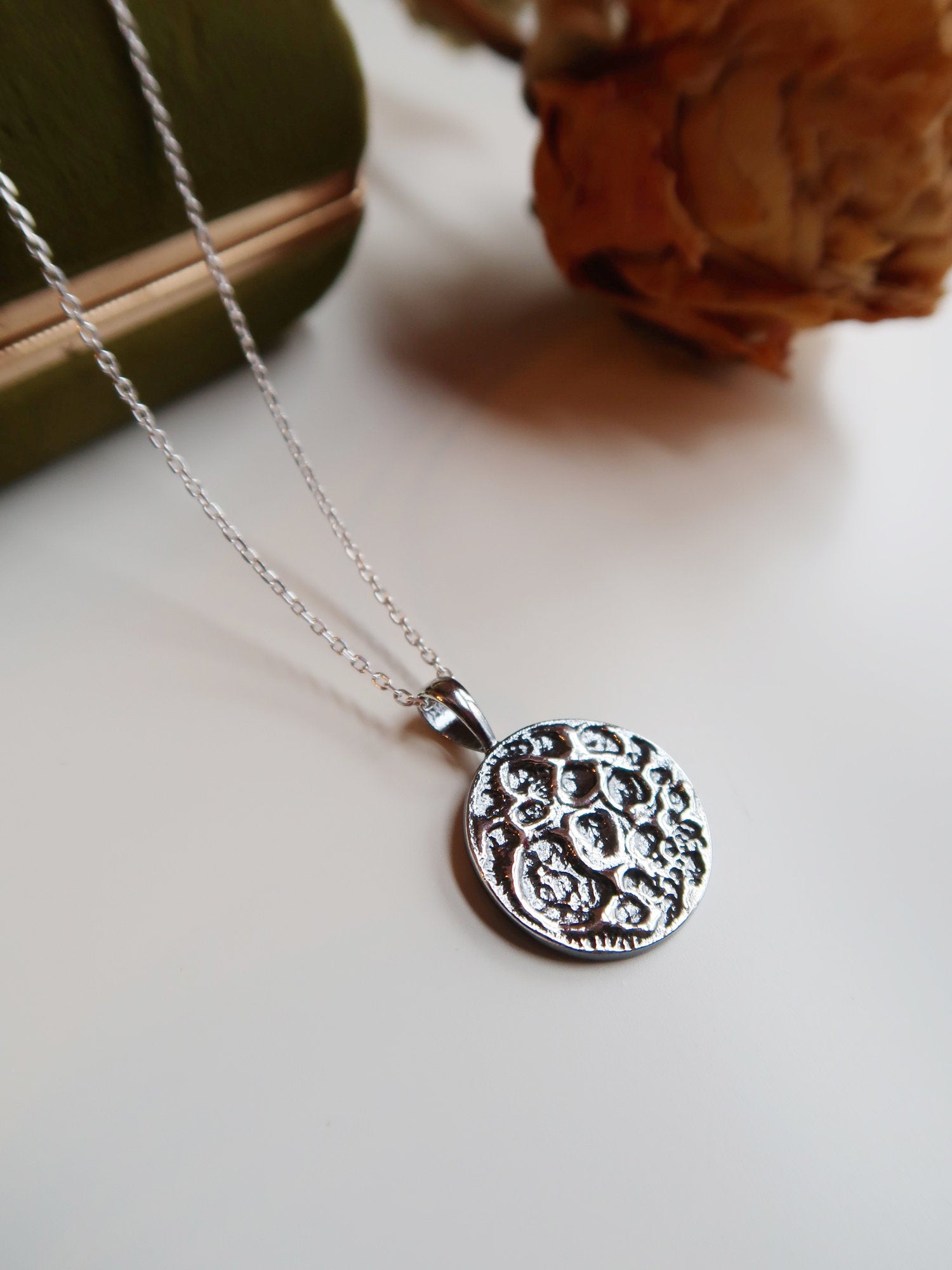 Depending on availability in stores, please allow 3-4 weeks for your order.
A simple yet intricately textured and expertly carved full moon necklace pendant, hanging from a shimmering diamond cut tiffany chain.
This item was sculpted by hand in wax, cast in 925 sterling silver, polished, oxidized in the case of oxidized moon variant, and then mounted on a sterling silver chain.
Pendant size: 17mm x 17mm
Share