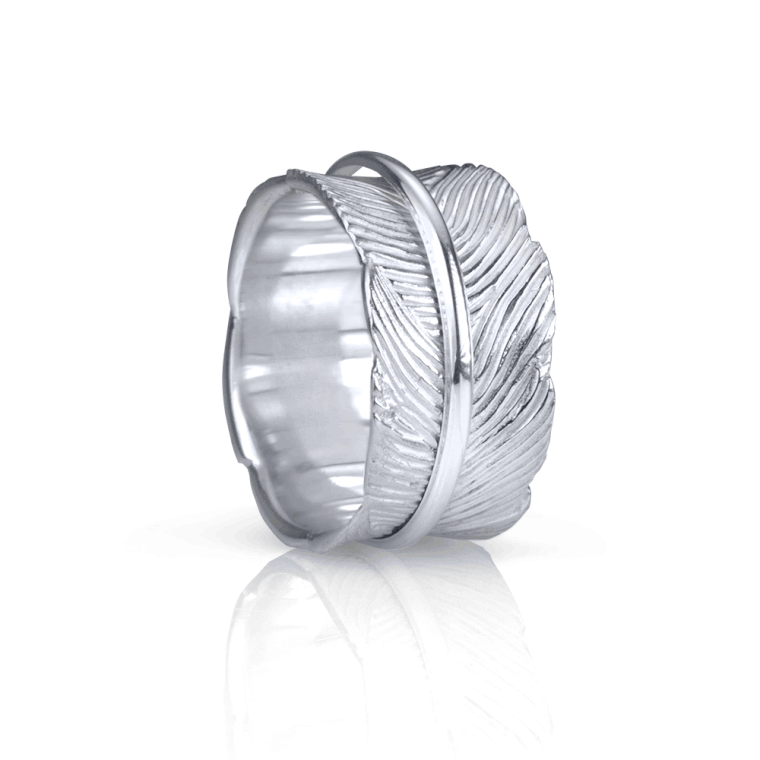 Please allow 3 - 4 weeks for production and delivery.
Product Description:
Sterling silver Meditation Ring with a beautiful organic leaf pattern base with brushed edging. 
Meaning: 
You are very strong willed and have a sense of belief in all things natural and organic. You find joy in things that are created from the earth and its land. You are adventurous and have a soft side to your personality that you do not show often.
Product Details: 
Materials: Sterling Silver
Ring Width: 11mm
Share