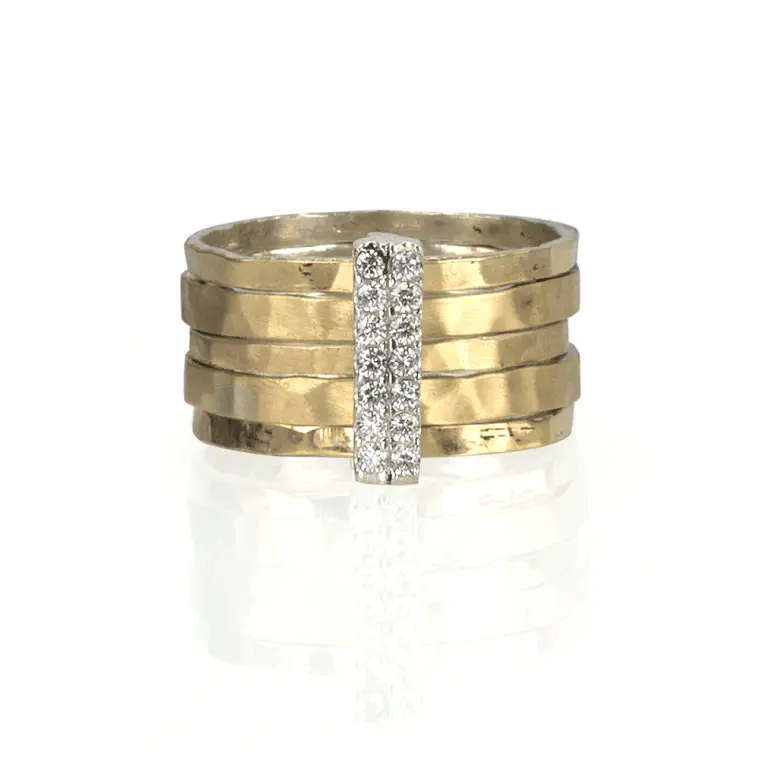 Please allow 2-3 weeks for production and delivery.
Product Description
Sterling Silver Meditation Ring with five stacked and gently hammered Yellow Gold spinning bands featuring a CZ accent bar. Includes complimentary Travel Pouch.
Meaning 
You carry a level of elegance and sophistication that cannot be matched. Lover of music, art, and nature you like to surround yourself with beauty and harmony. Those around you see your beautiful and radiant soul shine through with everlasting brilliance and joyful bliss. 
Product Details
Materials: .925 Sterling Silver & 9 KT Bonded Yellow Gold Spinning Bands
Stones: Clear Cubic Zirconium's
Ring Width: 10 mm
Share