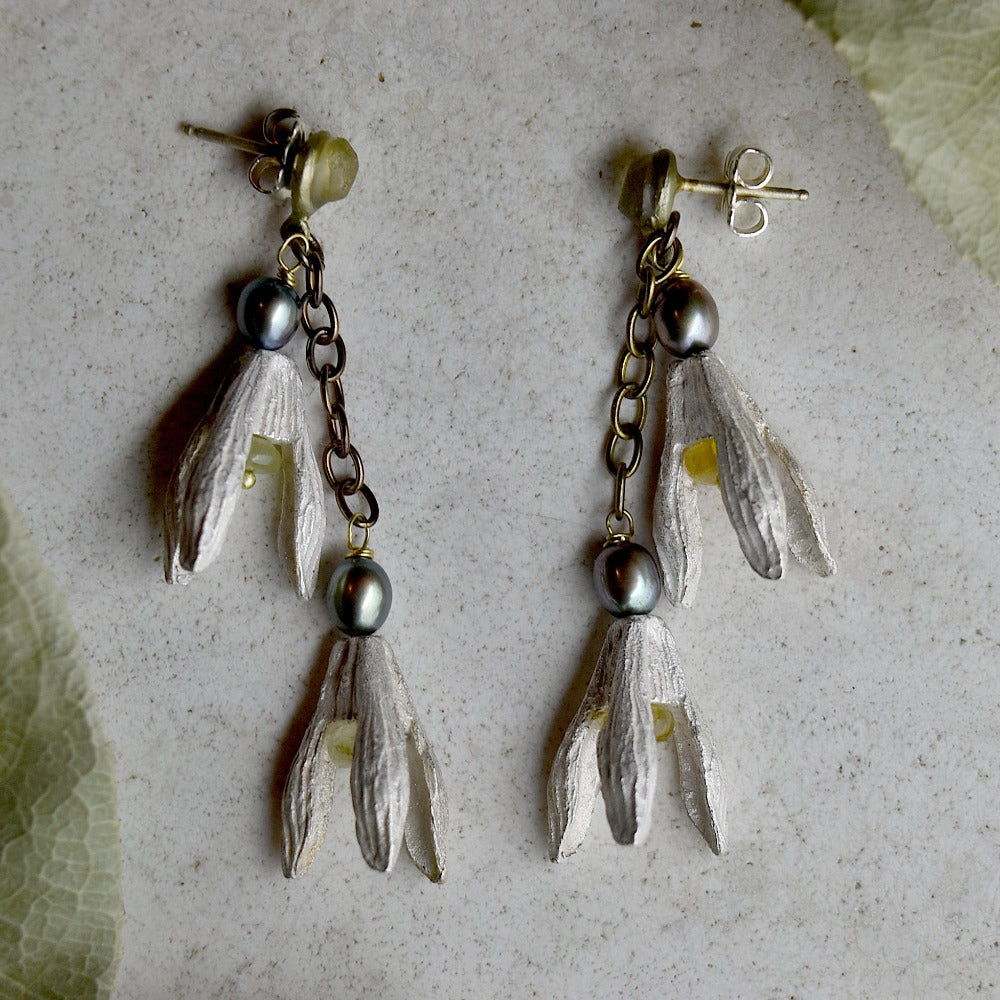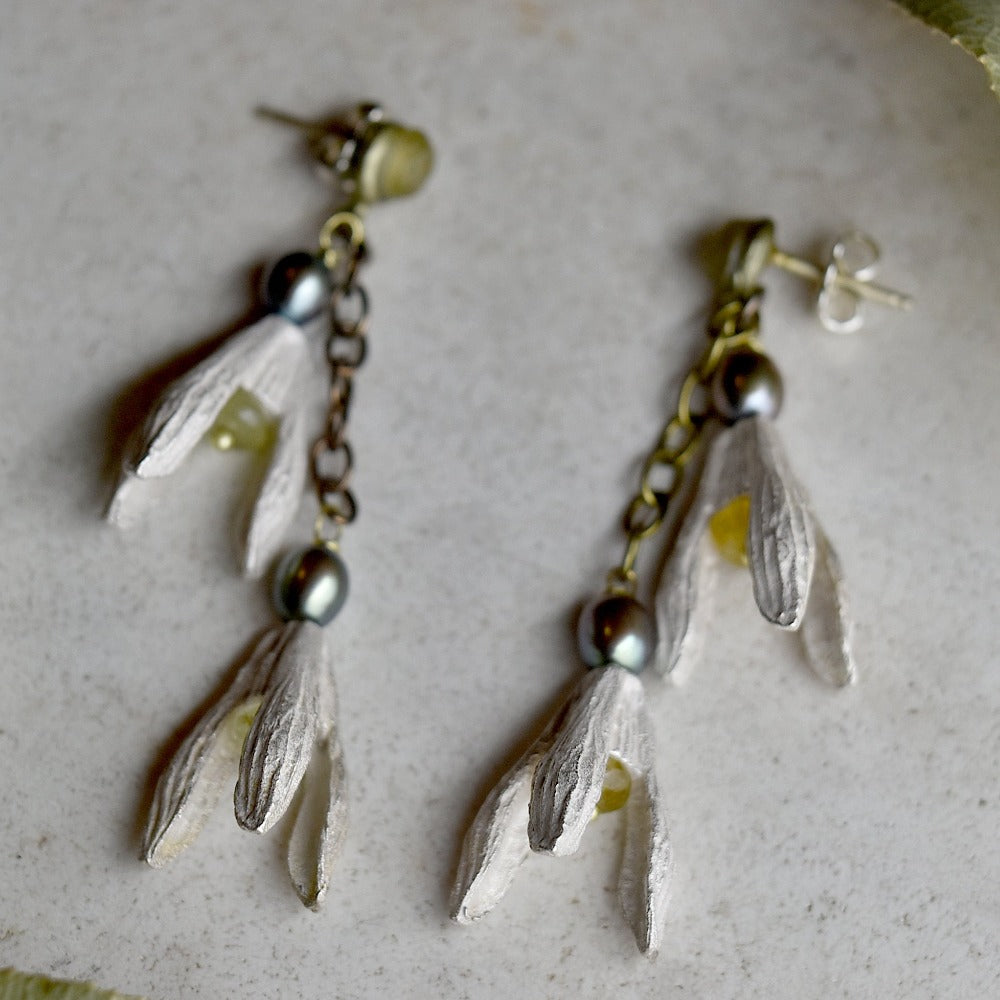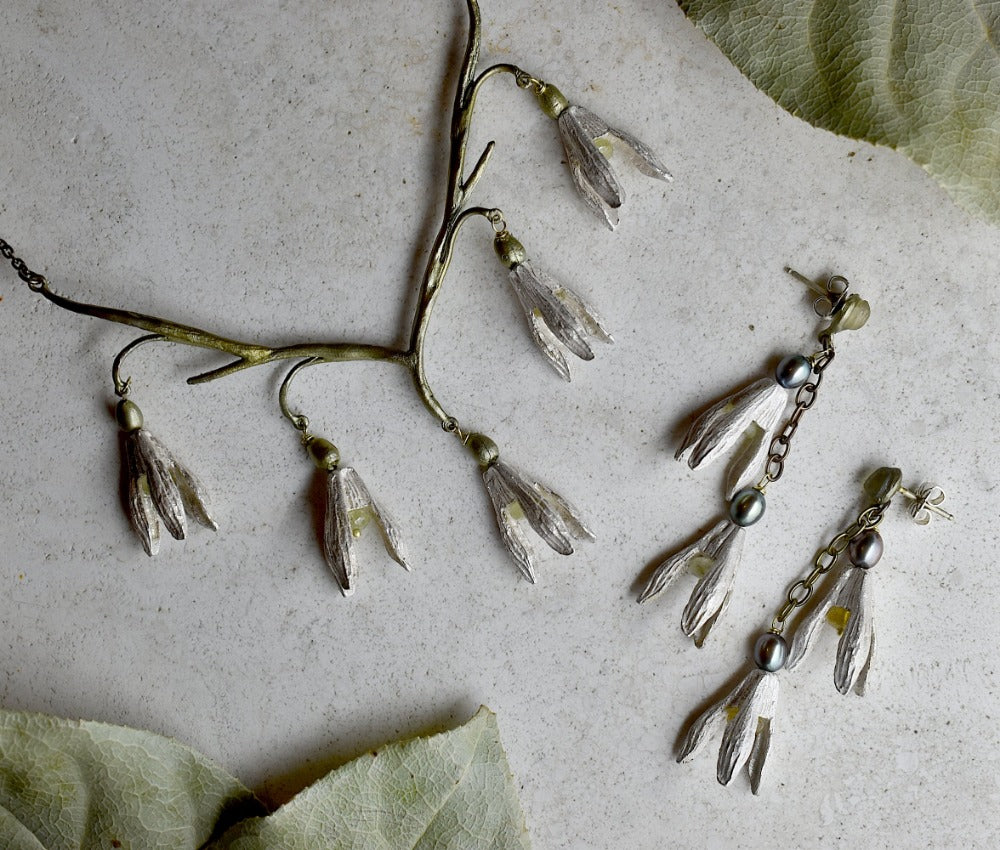 Description:
One of the first flowers of the new year, snowdrops are a striking bloom in the winter months when little else is growing. Flowering between January and March, they are a welcome sign that the brighter days of spring are on their way. Snowdrops have long been associated with winter, its Latin name, Galanthus nivalis, literally meaning "milk flower of the snow".
However, the plants common name, snowdrops, is believed to originate from a style of pearl earring popular in the 16th and 17th centuries. This beautiful flower, often symbolic of spring and purity, is the perfect inspiration for jewellery, creating a full circle from its name's origin.
Details:

Materials: Cast in hand-patinaed bronze and accented with peridot. 
Length: 53mm

Care:
In order to keep your piece as beautiful as the day you first put it on, please clean using a damp cloth with soap and water. 
Share