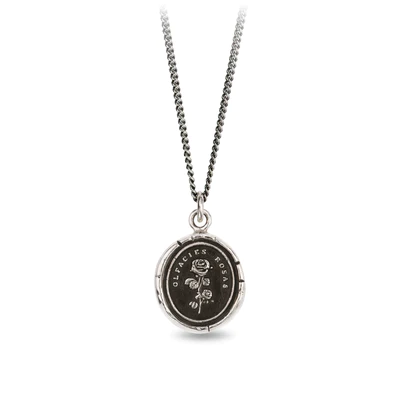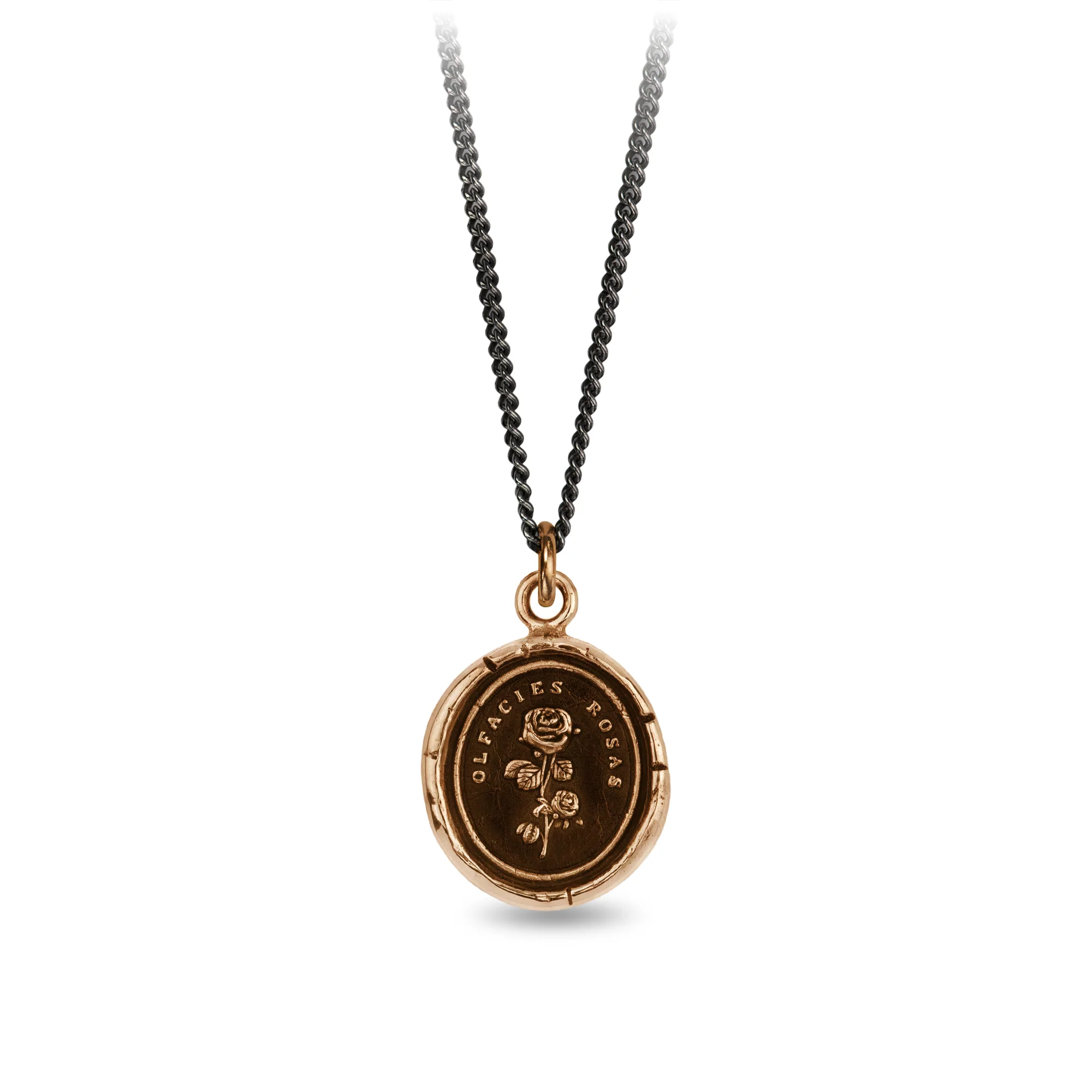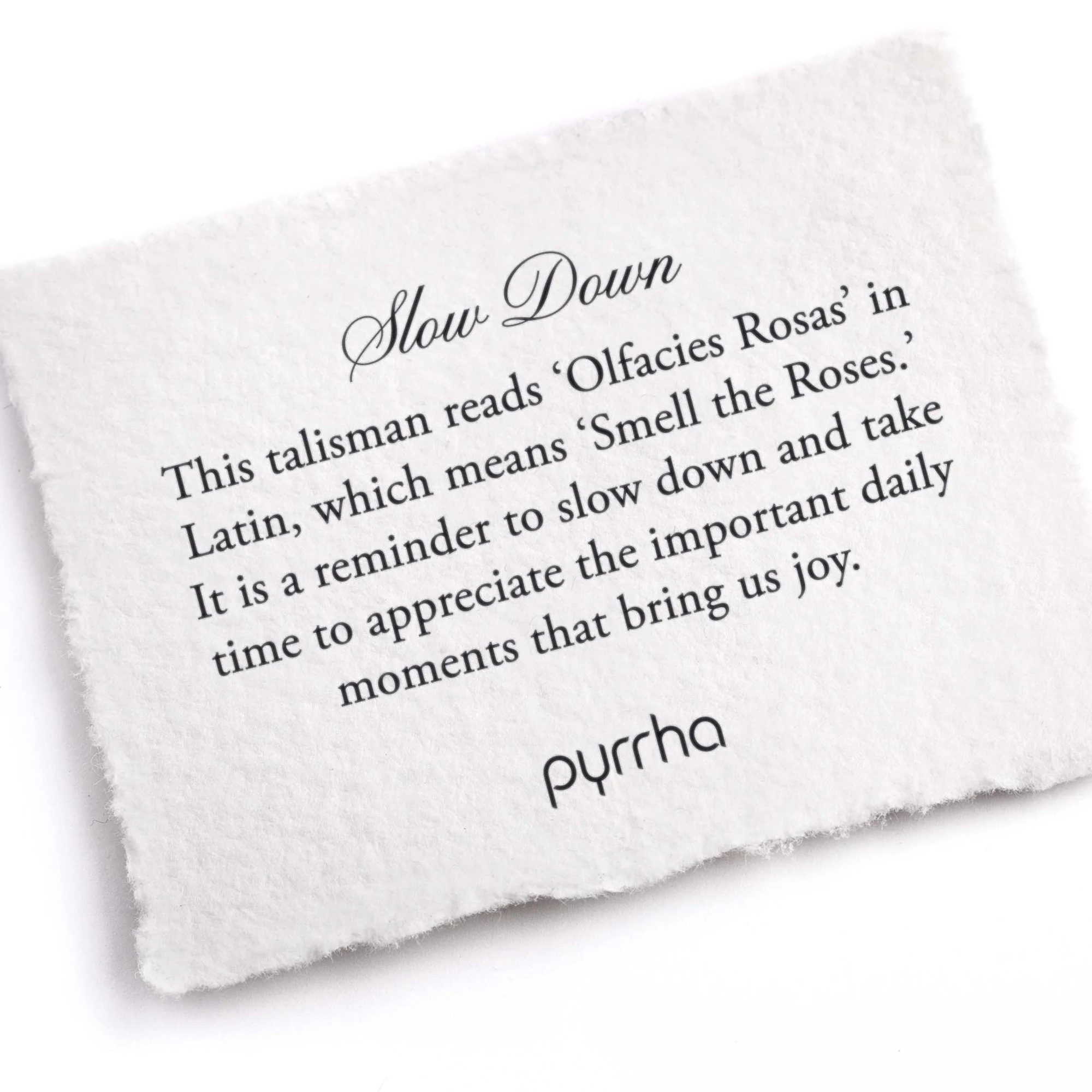 Please allow 3-4 weeks for production and delivery.
This talisman reads 'Olfacies Rosas' in Latin, which means 'Smell the Roses.' It is a reminder to slow down and take time to appreciate the important daily moments that bring us joy.
---
Talisman measures approx. 19.2mm x 17.4mm.
We recommend 18" as a standard chain length for women, and 20"/22" for men.
Share