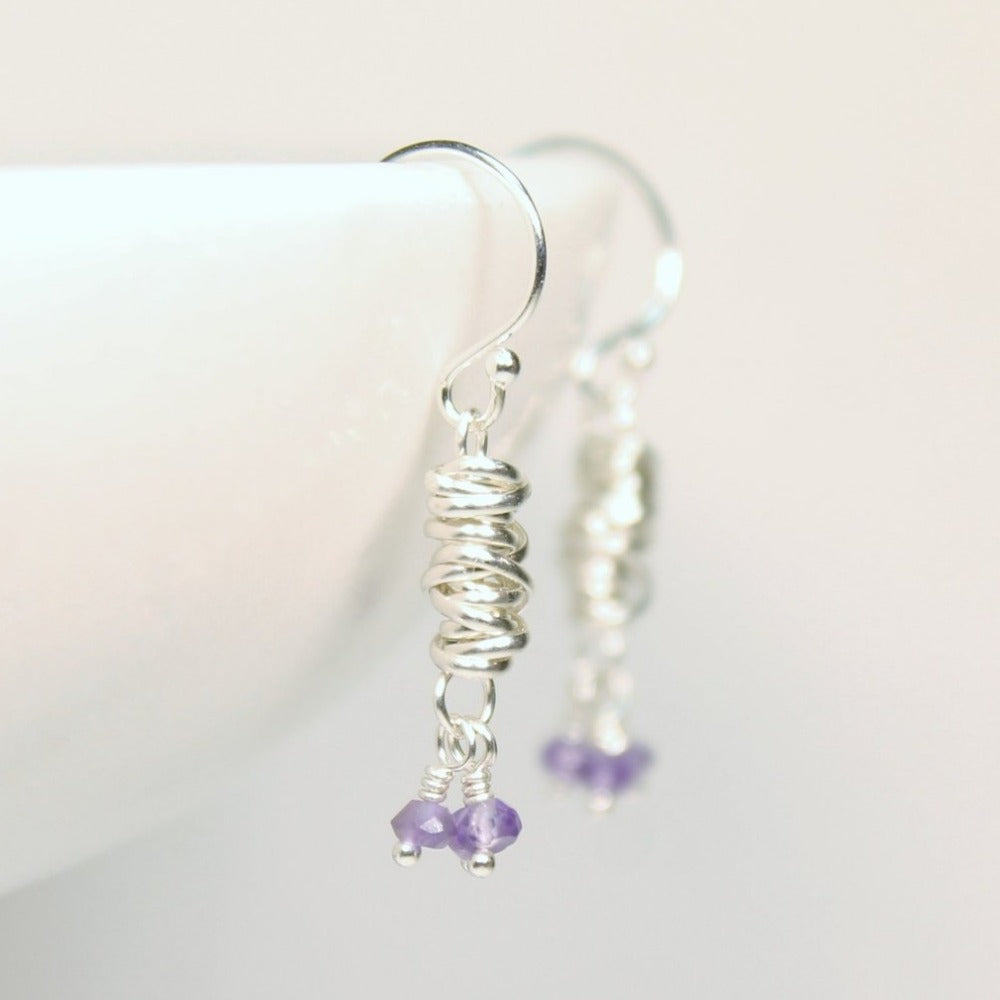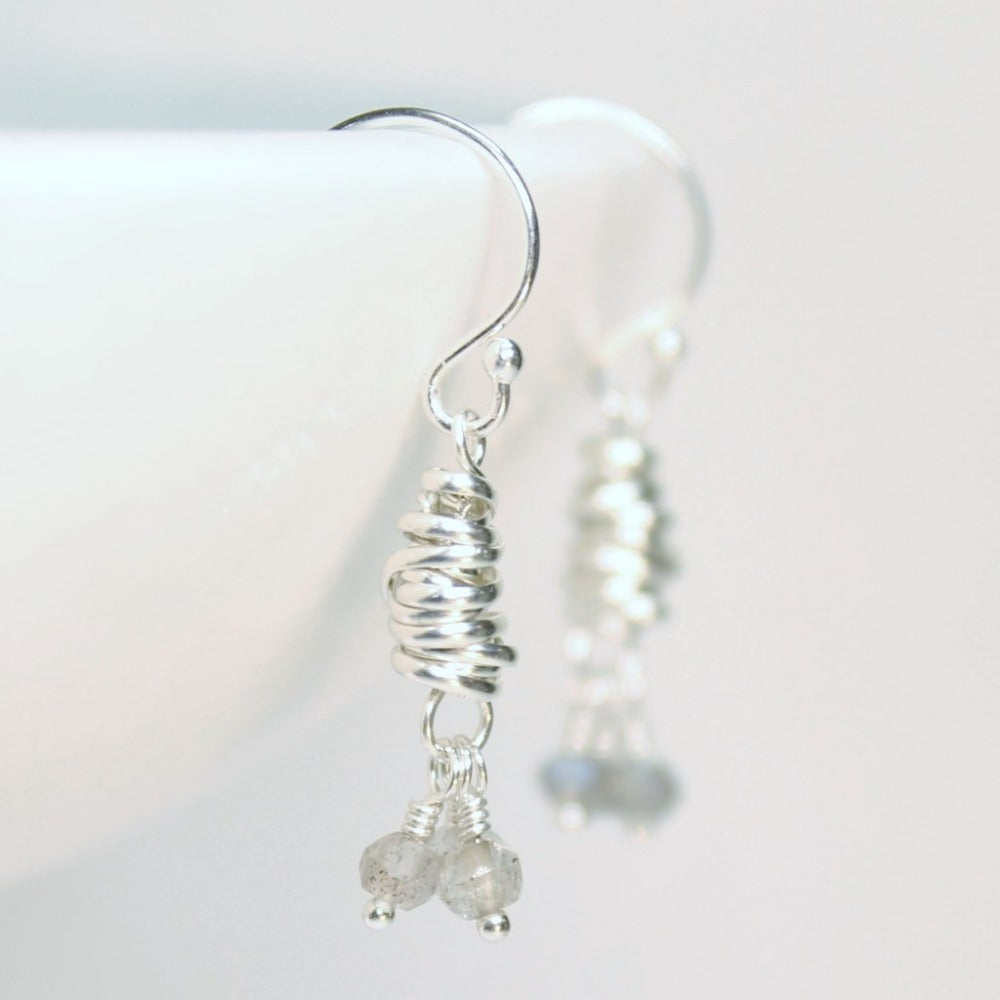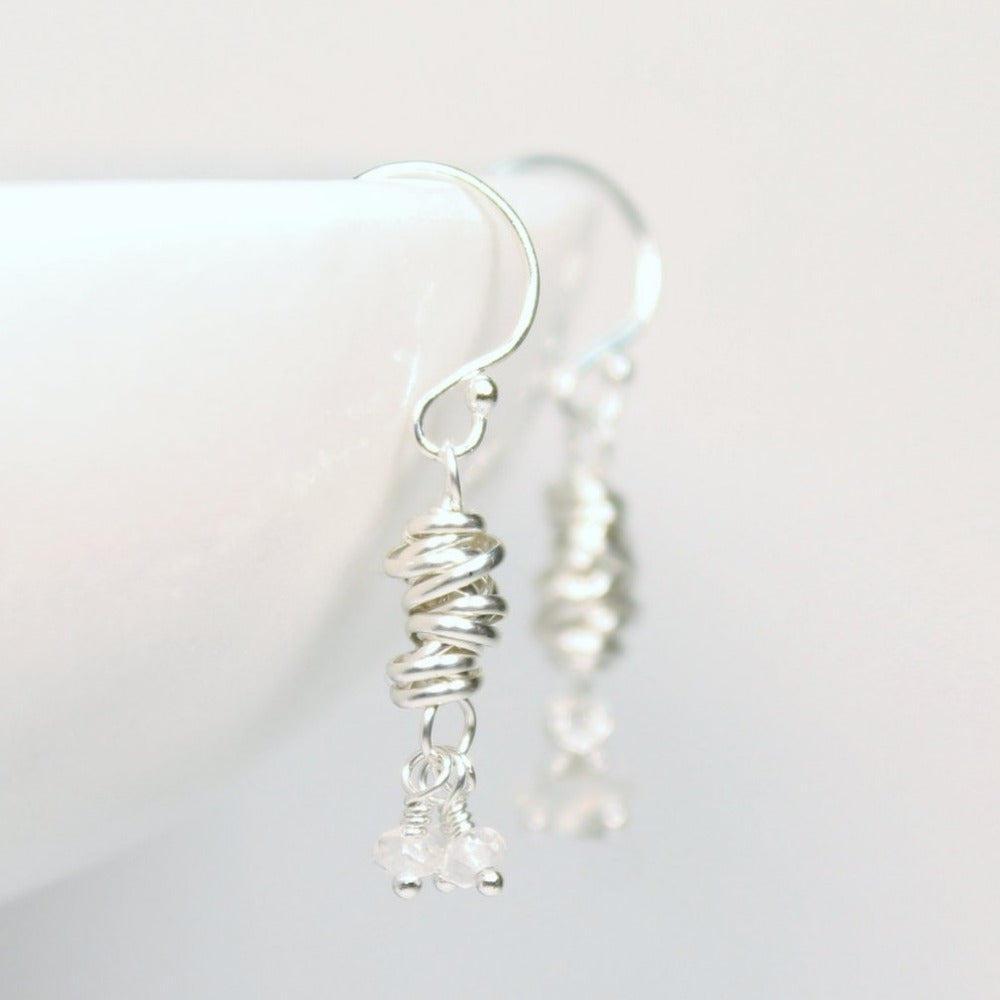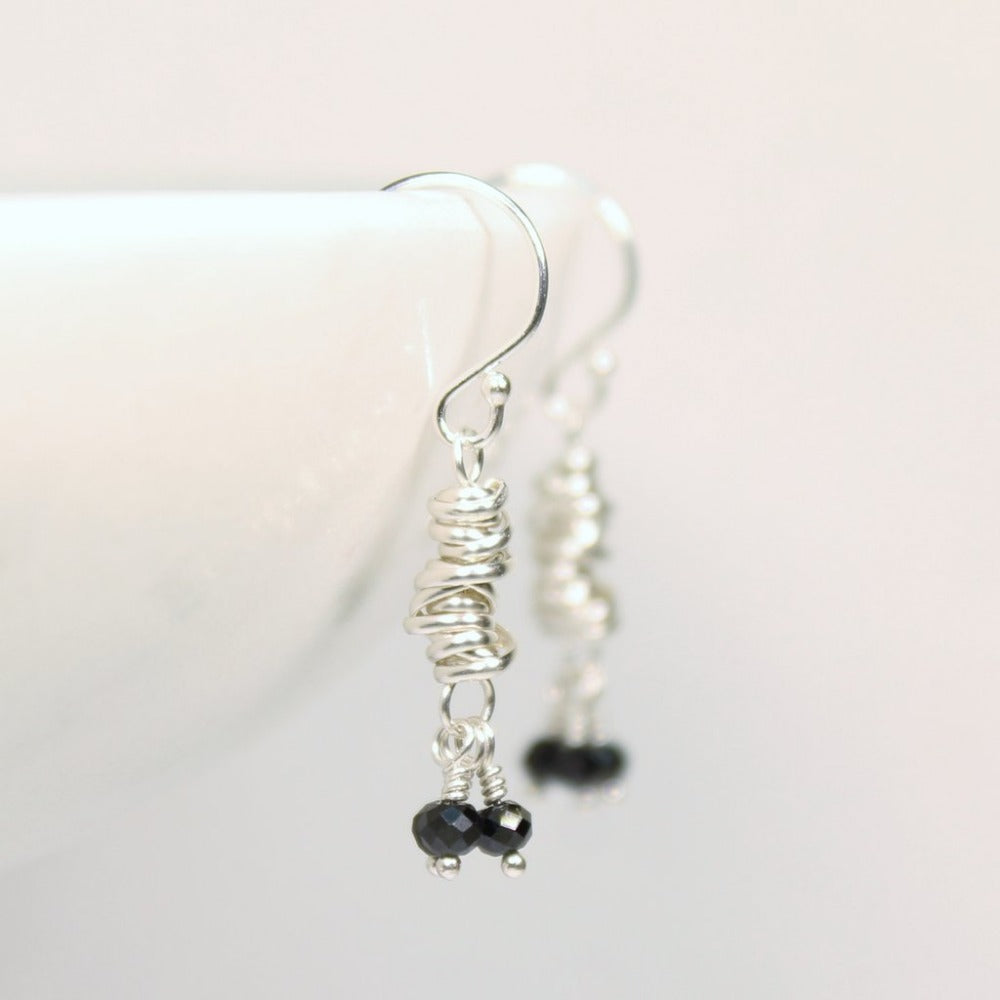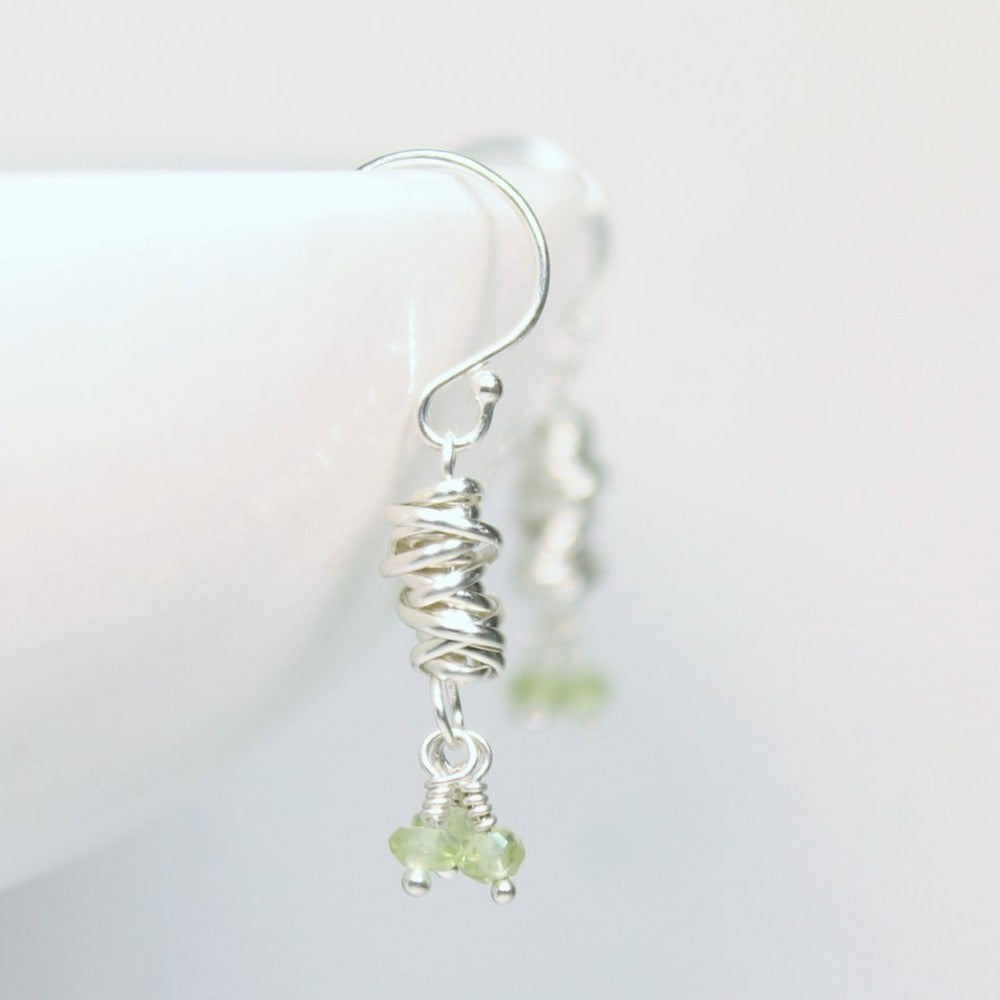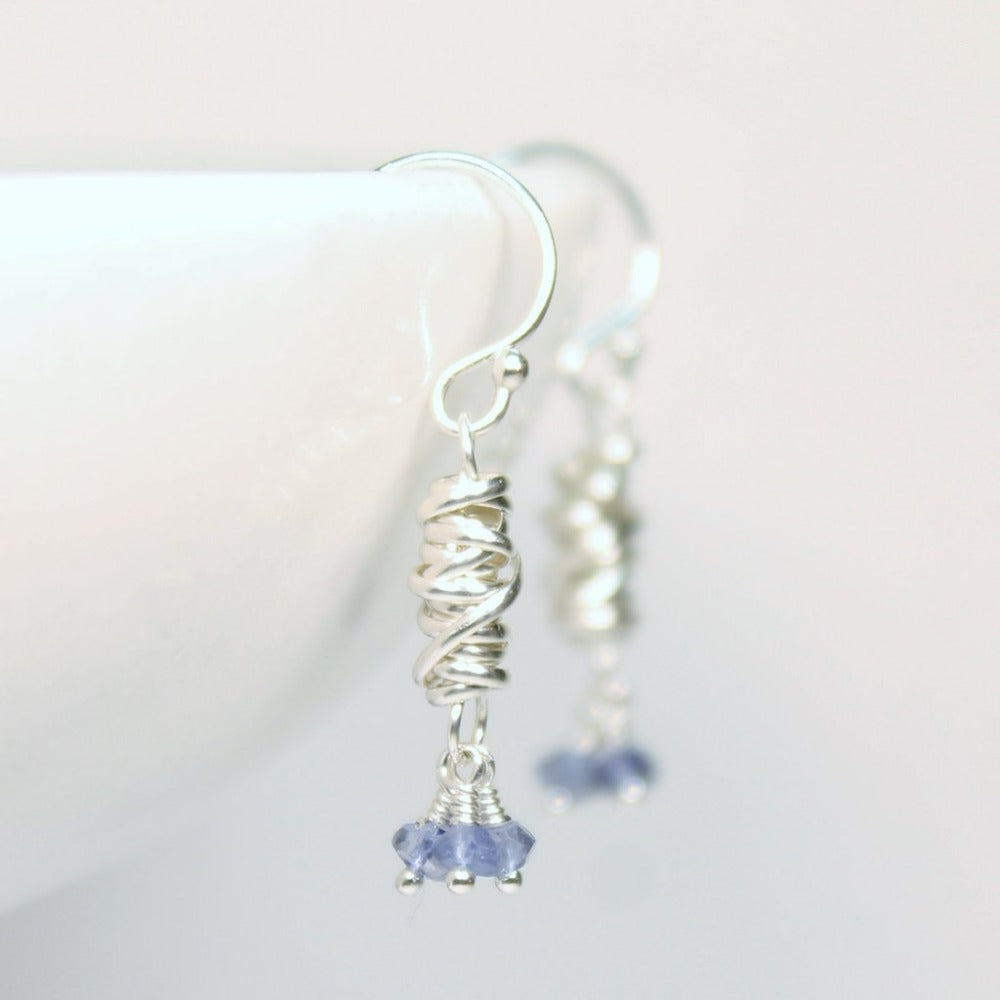 Silver Micro-Twist and Gemstone Earring
Please allow 10-15 days for production and delivery if item is not in stock.

These earrings are about as perfect as they get! These are Dianne's new #1 all-star favourite earring. The subtle balance of gemstones and twist detail are just scrumptious.
The little twist is the "micro" size (8mm long, 5mm thick) and has three dainty faceted gems dangling from it. The gems are 3mm rondelles. The total length from the tip of the hook to the bottom of the gems is 30mm (just over 1 inch).
Lightweight - versatile - elegant.  
Materials: sterling silver
Available in the following gemstones:
garnet (transparent red)
black onyx (opaque black)
moonstone (white with colour shift)
amethyst (transparent purple)
labradorite (grey-blue with colour shift)
peridot (transparent pale green)
iolite (transparent purple with blue tone)
Every item from Dianne Rodger is handmade. Please allow for slight variations from the photo.
Share