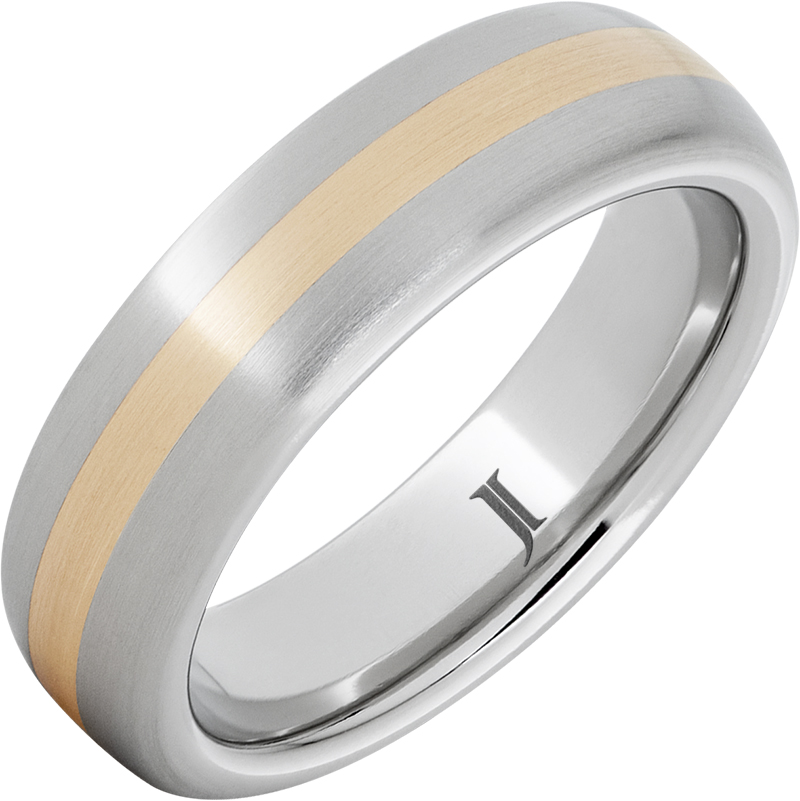 Serinium Ring with 14K Yellow Gold Inlay
These rings are made to order and require a lead time of 1-3 weeks. These rings cannot be sized and must be ordered in the size required. If you need assistance in choosing a size please reach out to us at info@magpiejewellery.com.
Inlays of precious metal in Serinium are always cherished. This slim, 6mm dome band is hand inlayed with a 2mm strip of solid 14 karat yellow gold. A hand satin finish is then applied by hand. Available in men's and women's sizes, with inside Rounded Comfort fit for wearability.
Serinium, the Precious Contemporary Metal, is the finest and safest of all contemporary jewelry metals. Bright white, ultra-hard and hypoallergenic, Serinium will last a lifetime and will never tarnish or change color.
Details:
Ring Metal: Serinium
Ring Width: 6mm
Inlay 1 Width: 2mm
Finish: Satin
Inlay 1 Material: 14K Yellow Gold
Ring Shape: Dome

Share