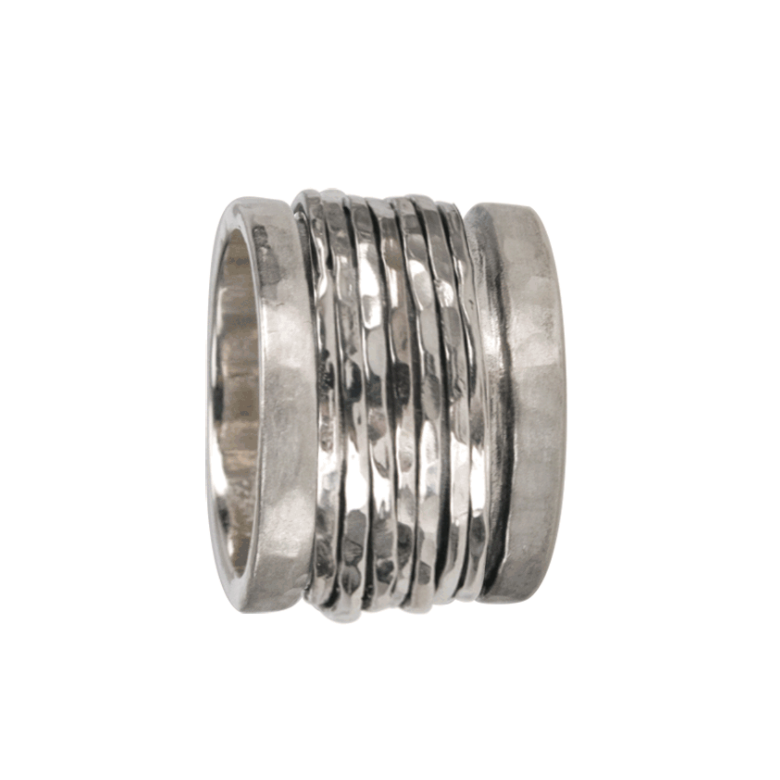 Please allow 3 - 4 weeks for production and delivery.
Product Description: 
Sterling silver Meditation Ring with seven spinning bands. 
Meaning: 
You strive for serenity and harmony and are at your best when you live in the moment. When things are centered and balanced you feel the most serene and your mind is clear. Remember to nurture yourself and come back to a serene state by being mindful and present.
Product Details: 
Materials: Sterling Silver
Ring Width: 14 mm
Share