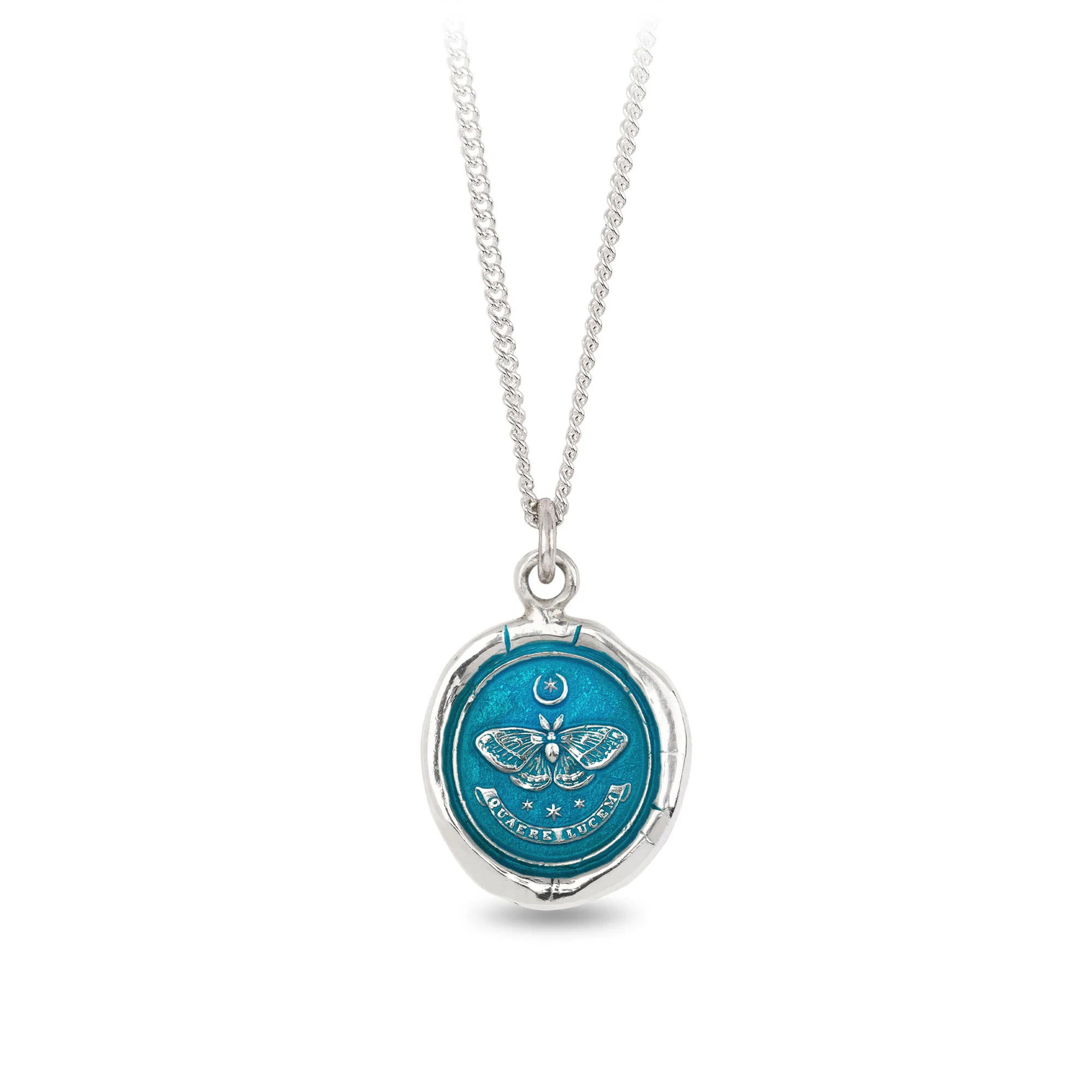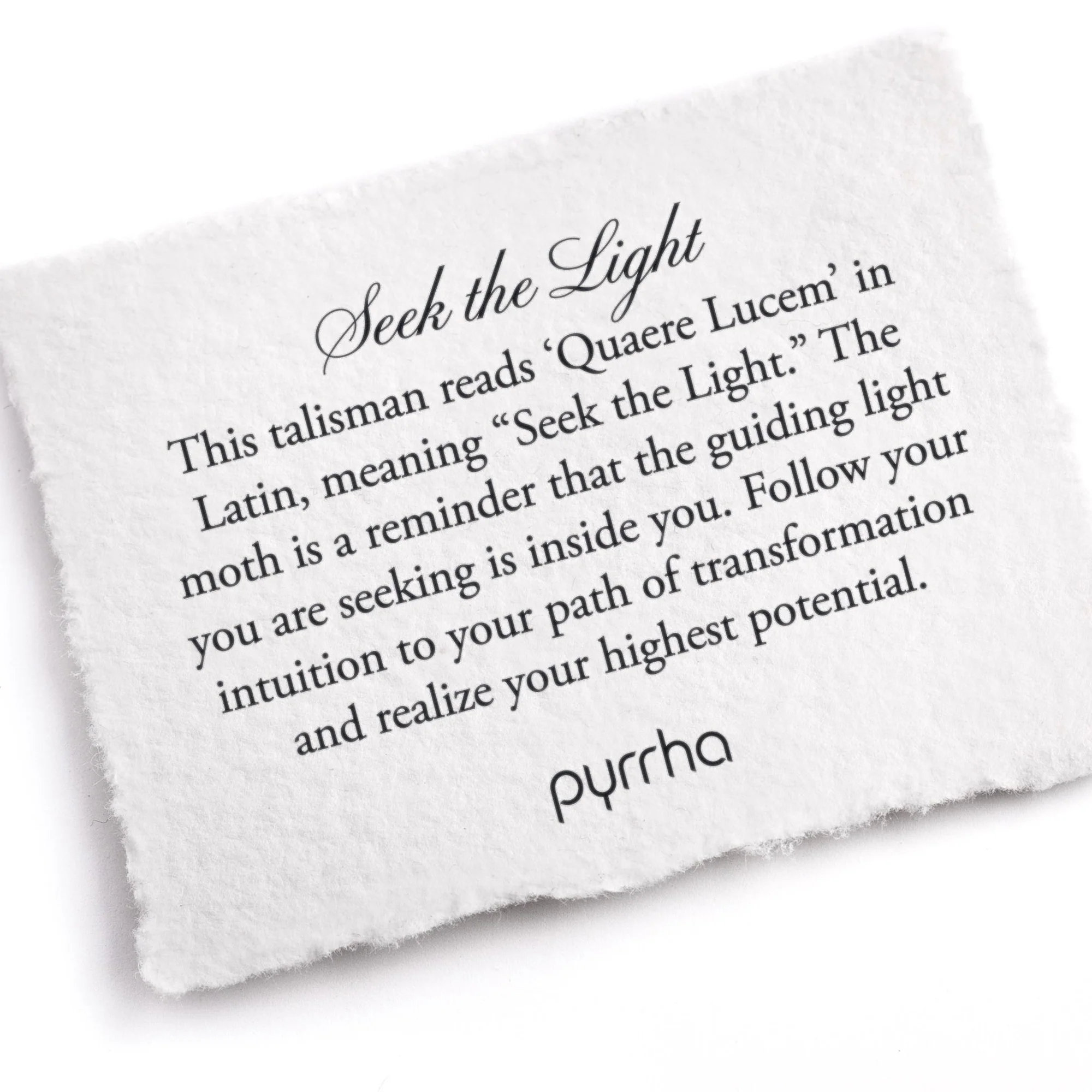 Seek The Light Talisman - True Colors
Please allow 3-4 weeks for production and delivery.
This talisman reads 'Quaere Lucem' in Latin, meaning 'Seek the Light. ' The moth is a reminder that the guiding light you are seeking is inside you. Follow your intuition to your path of transformation and realize your highest potential.
---
Talisman measures approx. 20mm x 19mm.
We recommend 18" as a standard chain length for women, and 22" for men.

 
Share