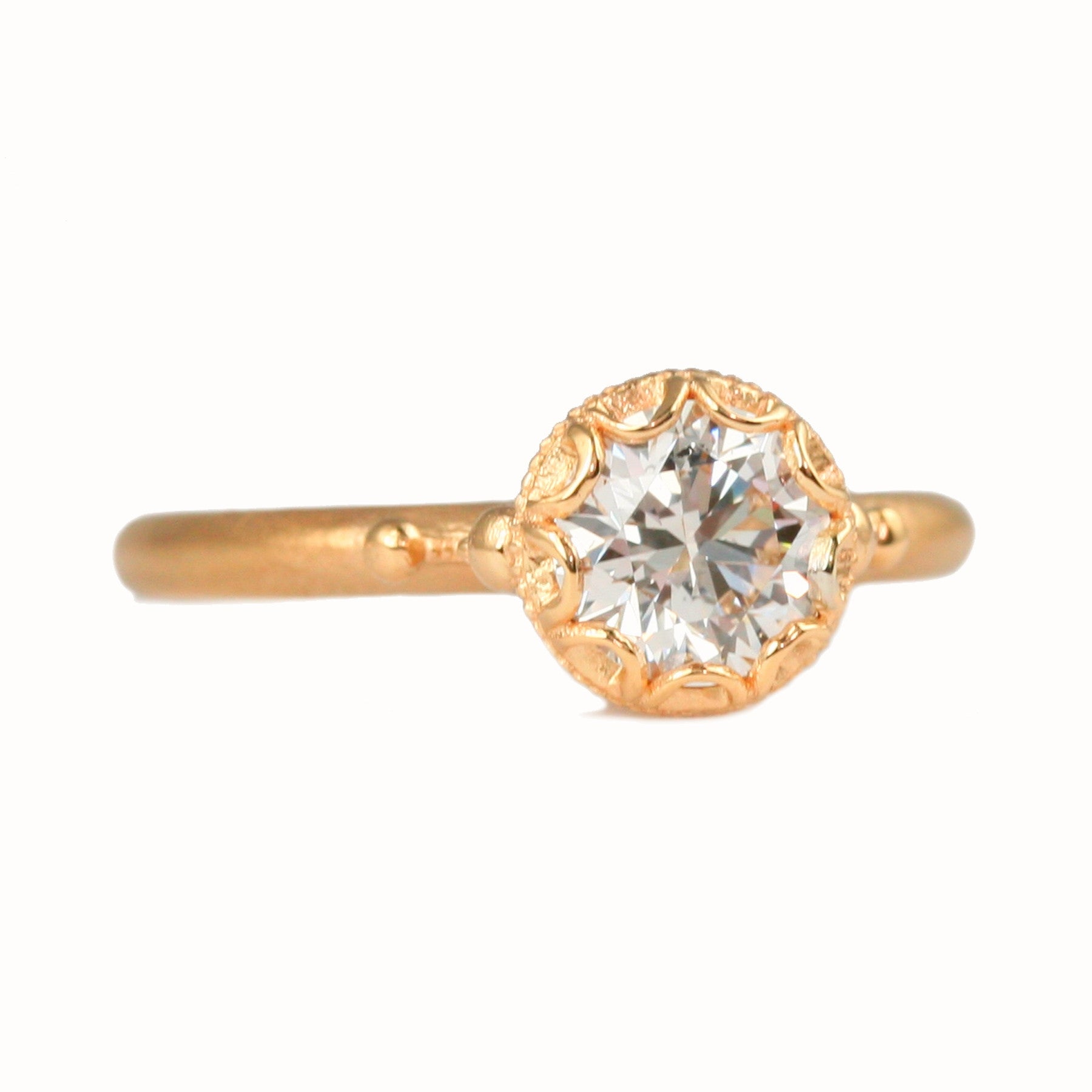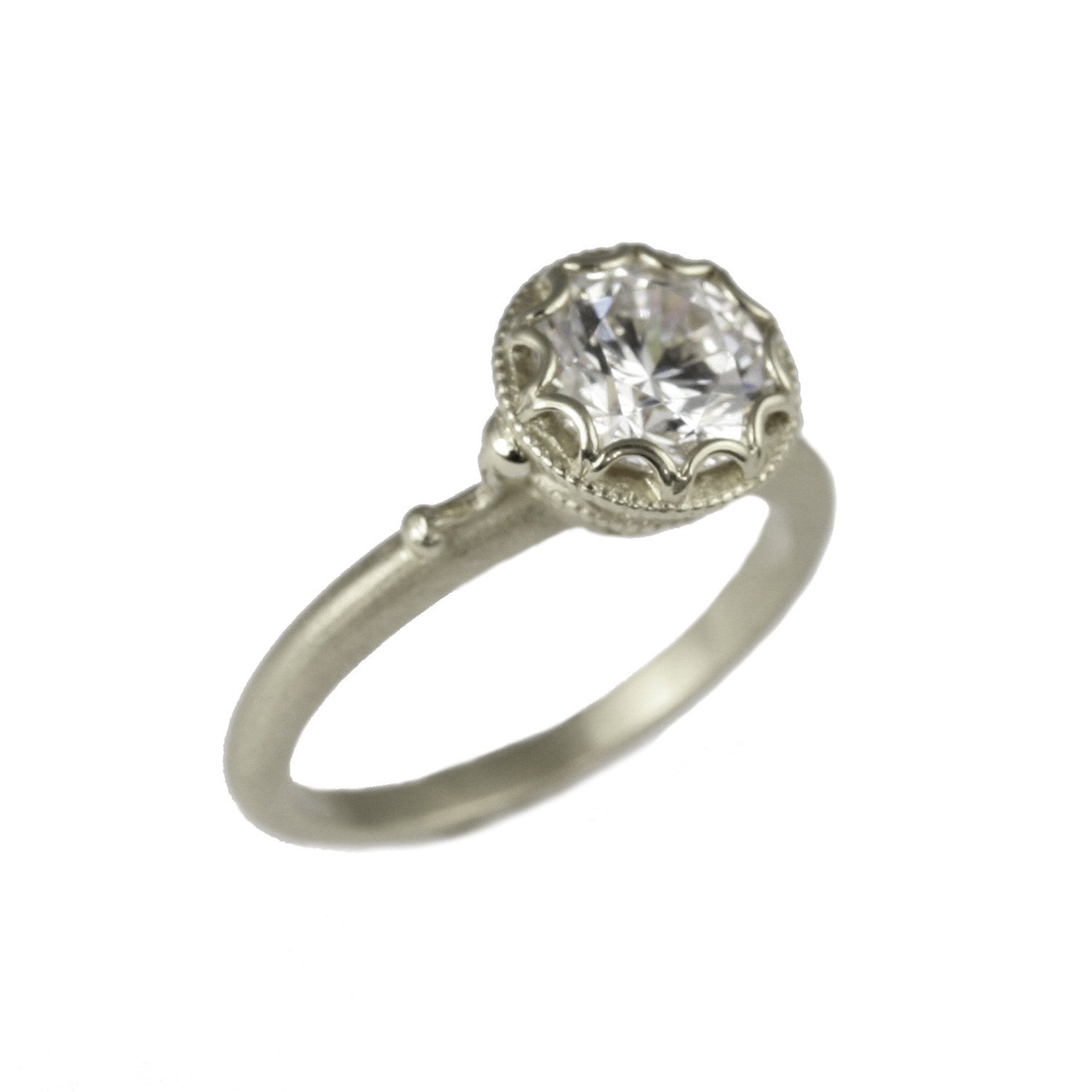 Scalloped Bezel Prima Cherie Ring Mount
If we do not happen to have this item in stock, please allow 4-5 weeks for production and delivery.
The Scalloped Bezel ring by Megan Thorne available in 18kt white, rose or yellow gold.
*Price on this item does not include centre stone, please contact us for diamond details and options, pictured in first image with a 1 carat diamond.
Share