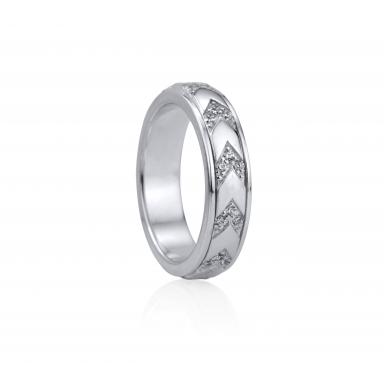 Please allow 3 - 4 weeks for production and delivery.
Product Description: 
Sterling silver Meditation Ring with a beautiful chevron pattern with CZ Stones.
Meaning: 
You are known for seeing and communicating things as they are and not as you wish them to be. Your perception, awareness and views on the world help guide your thoughts and actions. You are a kind and gentle individual with a free spirit. Keep focused on the real meaning of life.
Product Details: 
Materials: Sterling Silver
Stones: Clear Cubic Ziconia
Ring Width: 5 mm
Share