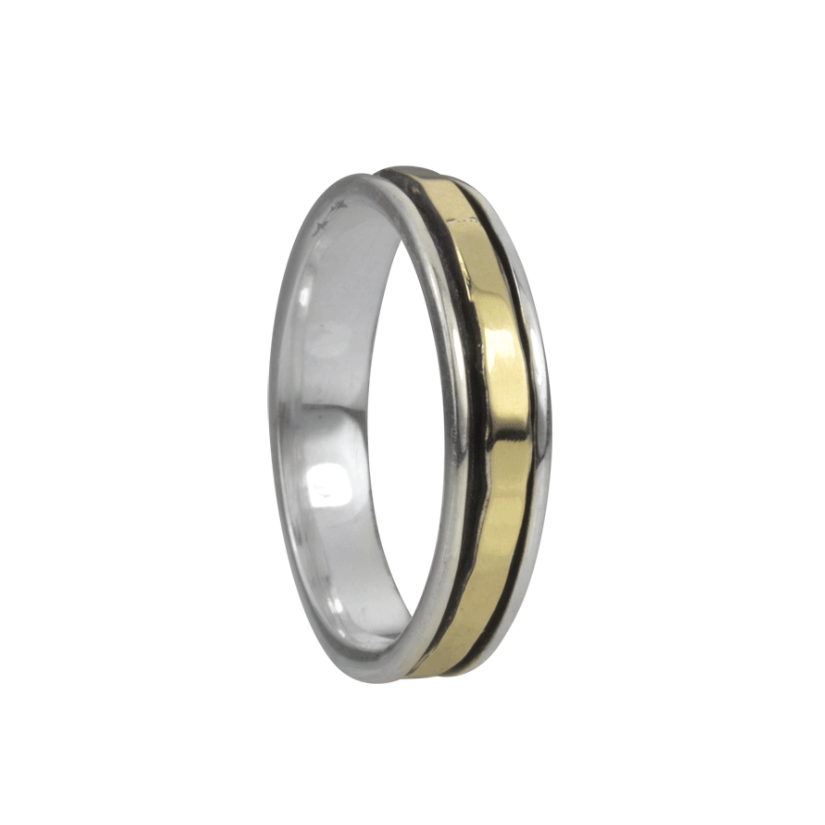 Please allow 2-3 weeks for production and delivery.
Product Description: 
Sterling silver Meditation Ring with a yellow gold spinning band. Stack them any way you like, these versatile, fun Meditation Rings can be worn in many different ways!
Meaning: 
Strong, loyal and devoted. Once you make an intimate connection to another person, you stay committed to nurturing your relationship even if times are tough. You are gentle and a nostalgic person who cares deeply for others. Creative and expressive in ways that make you admired by many.
Product Details: 
Materials: Sterling Silver & 9K Bonded Yellow Gold
Ring Width: 4 mm
Share