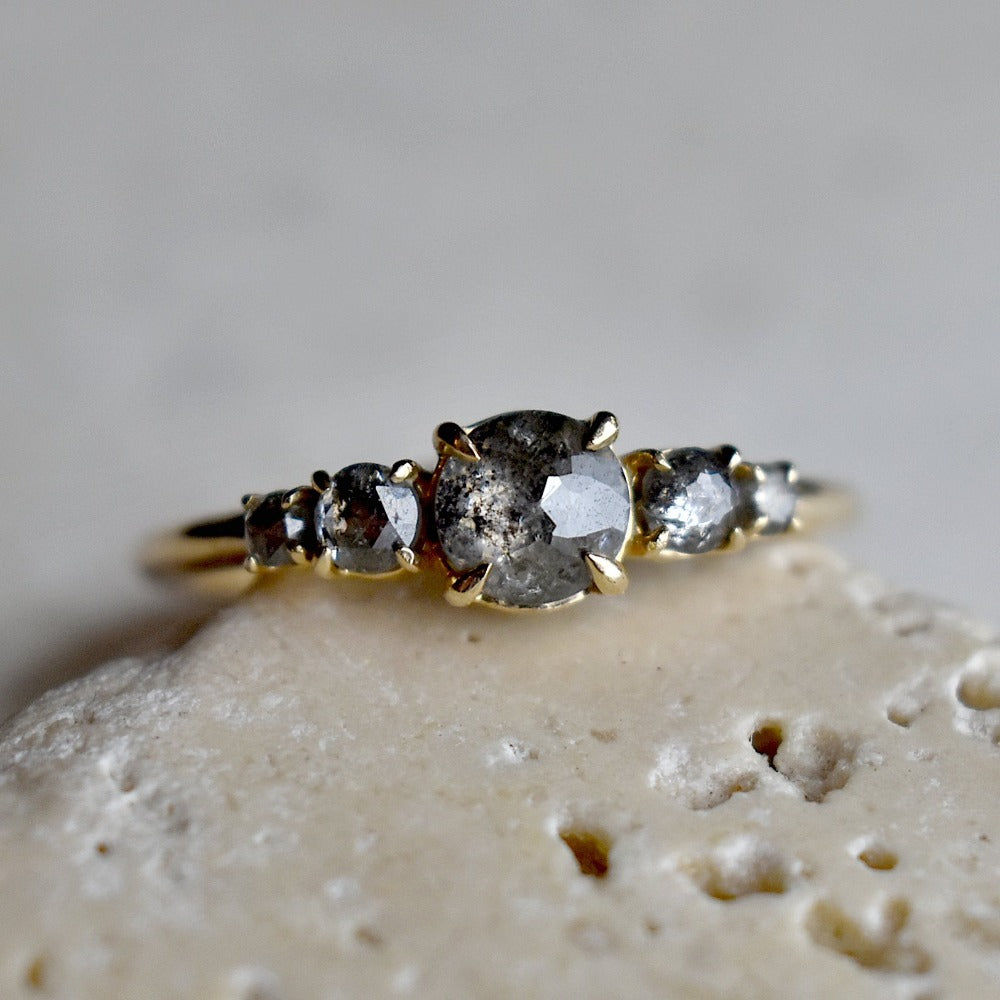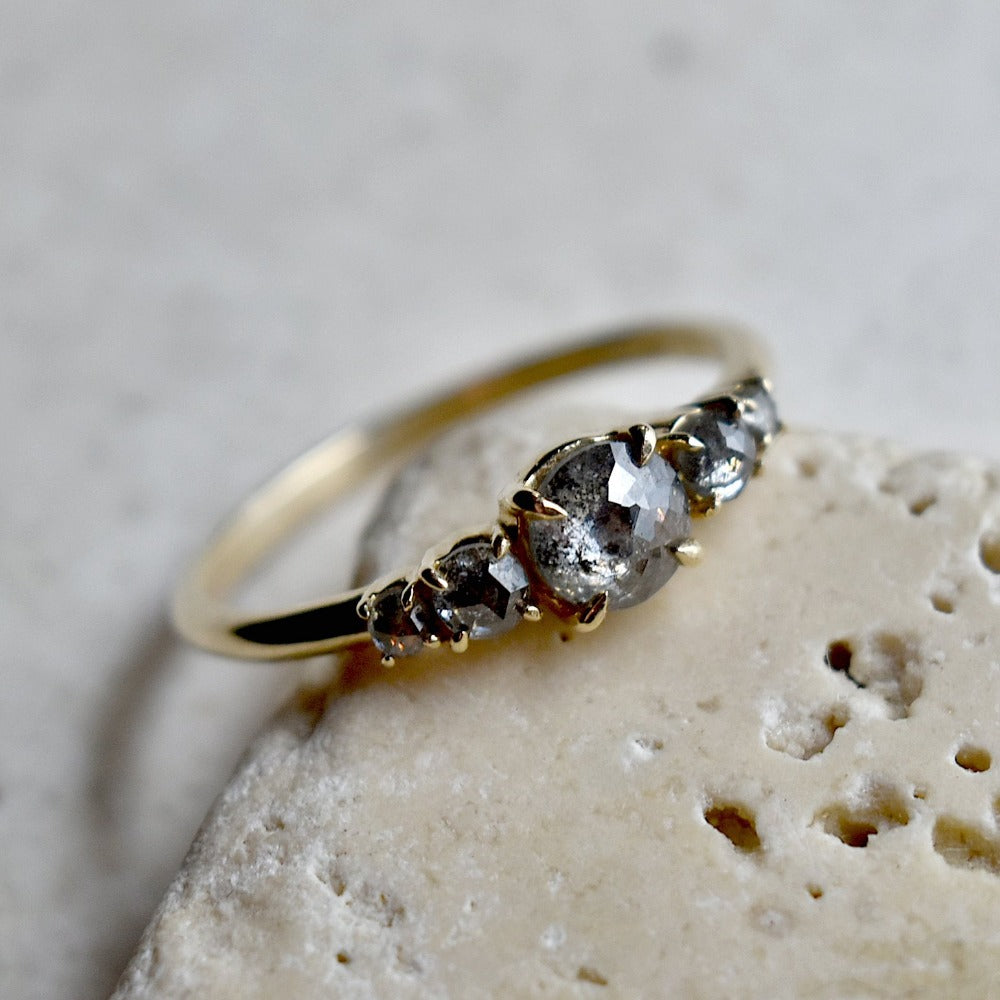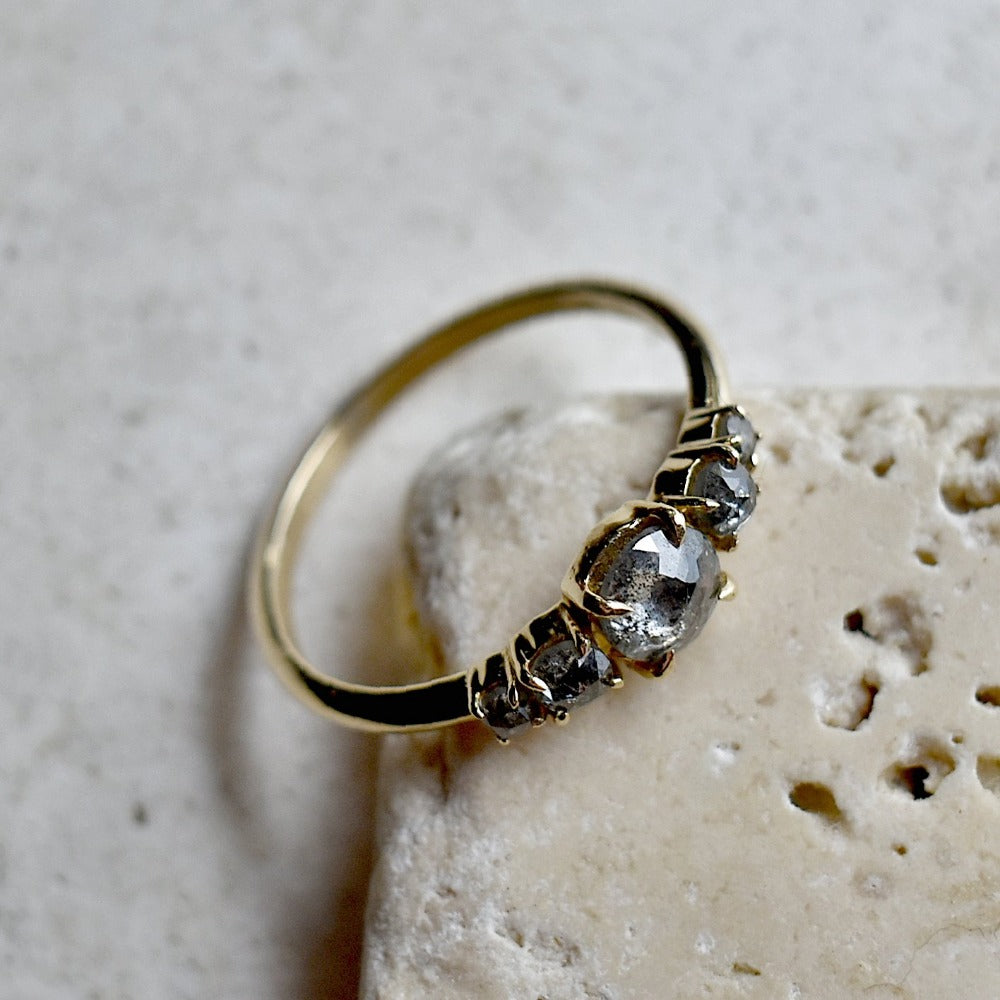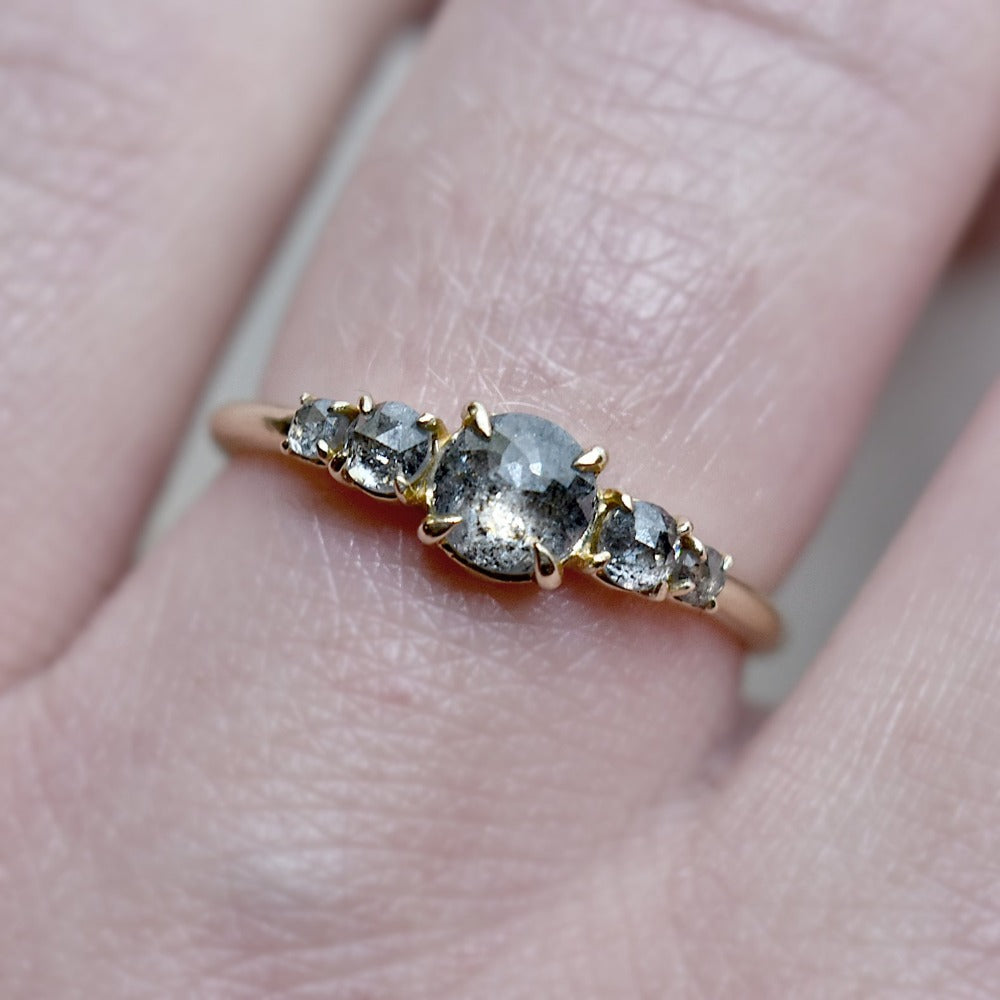 Five Stone Salt & Pepper Diamond Engagement Ring
Though this particular ring has sold, if you like the look of this ring or any other of our Magpie Collection pieces it can be ordered with your choice of diamonds or gemstones and re-created uniquely for you! Please inquire by choosing "get an estimate".
Description: 

Eschew the traditional diamond engagement ring with this stunning salt and pepper beauty: boasting a comfortably low profile and gentle graduation of stone size leading into the band, this ring is lets its stones take centre stage. These five shimmering salt and pepper diamonds play tricks with the light, catching it from every angle and seeming almost to glow from within. 
Due to its low setting, this ring cannot accommodate a straight wedding band and will require a curved guard to sit flush.
Details: 
Materials: 14K Yellow Gold, Rose Cut Salt & Pepper Diamonds
Size: 6.25
Centre Diamond: 4.5mm x 4.5mm
First Set of Shoulder Diamonds: 2.5mm x 2.5mm
Second Set of Shoulder Diamonds: 1.5mm x 1.5mm
Vertical Height:
approx. 3.5mm (including band)
Band Dimensions: 
Width: 1.5mm
Height: 1.2mm
Finish: Polished
If you have questions regarding this ring, or would like to design your own diamond engagement ring, please contact us at info@magpiejewellery.com.

Share