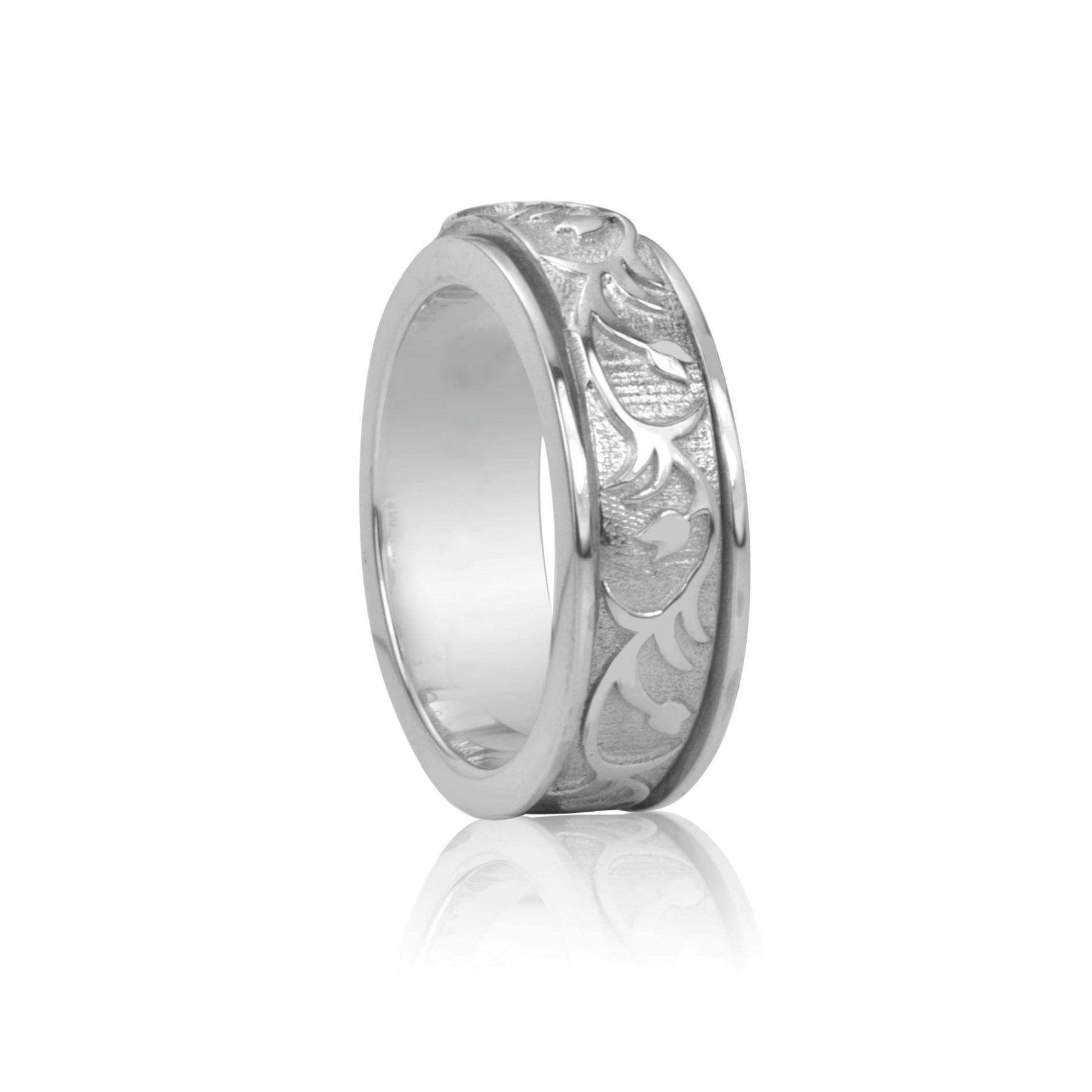 Please allow 3 - 4 weeks for production and delivery.
Product Description:
Sterling silver Meditation Ring with a brushed rose outlined spinning band
Meaning: 
Your intentions are pure, and your heart is open. Your unfolding wisdom allows you to be an inspiration to those around you. Enduring passion drives you to love and be loved deeply. Challenge yourself and you will blossom and become who you were meant to be.
Product Details: 
Materials: Sterling Silver
Ring Width: 6mm
Share