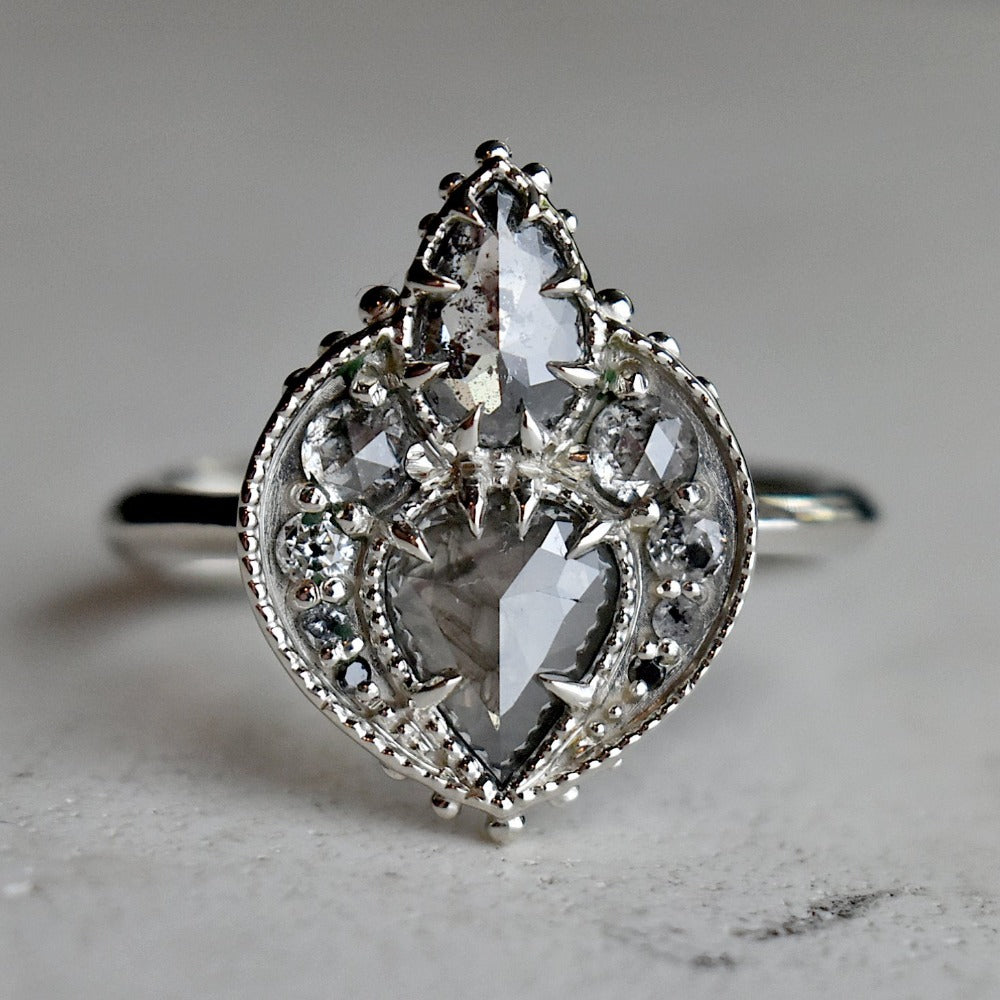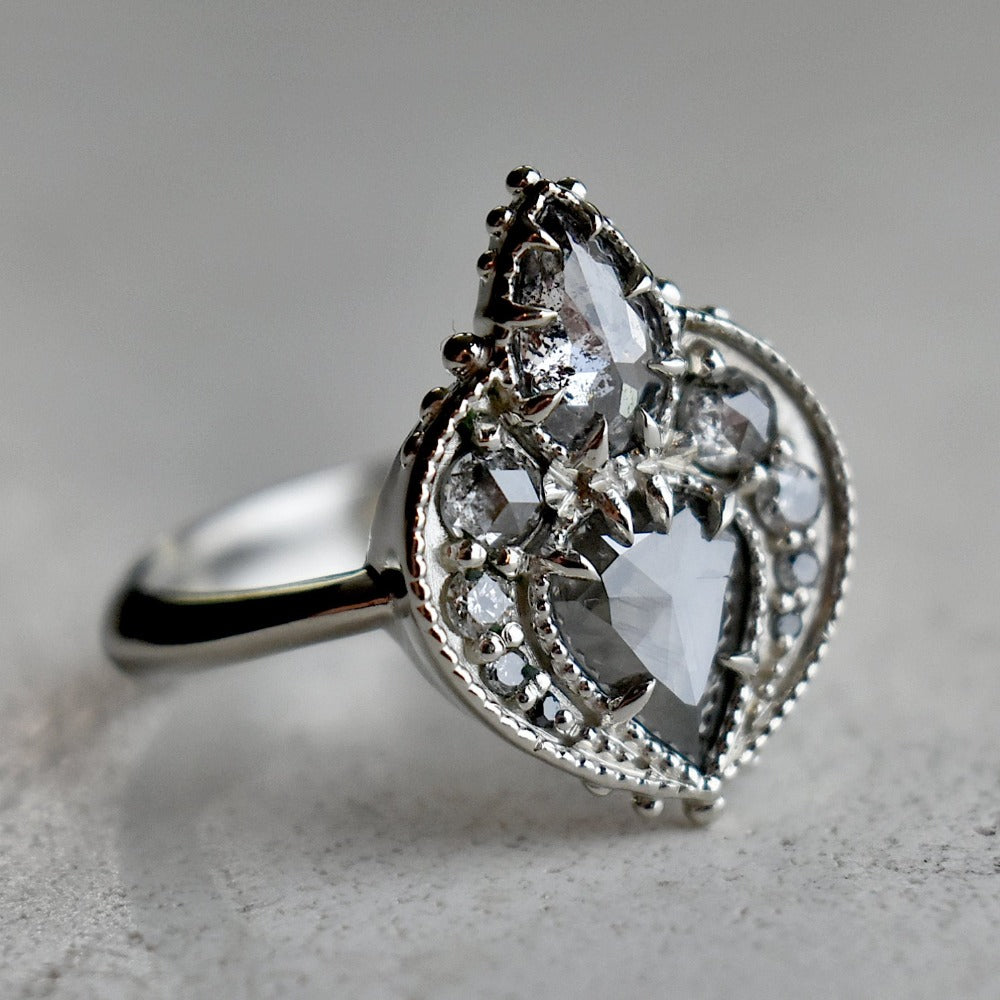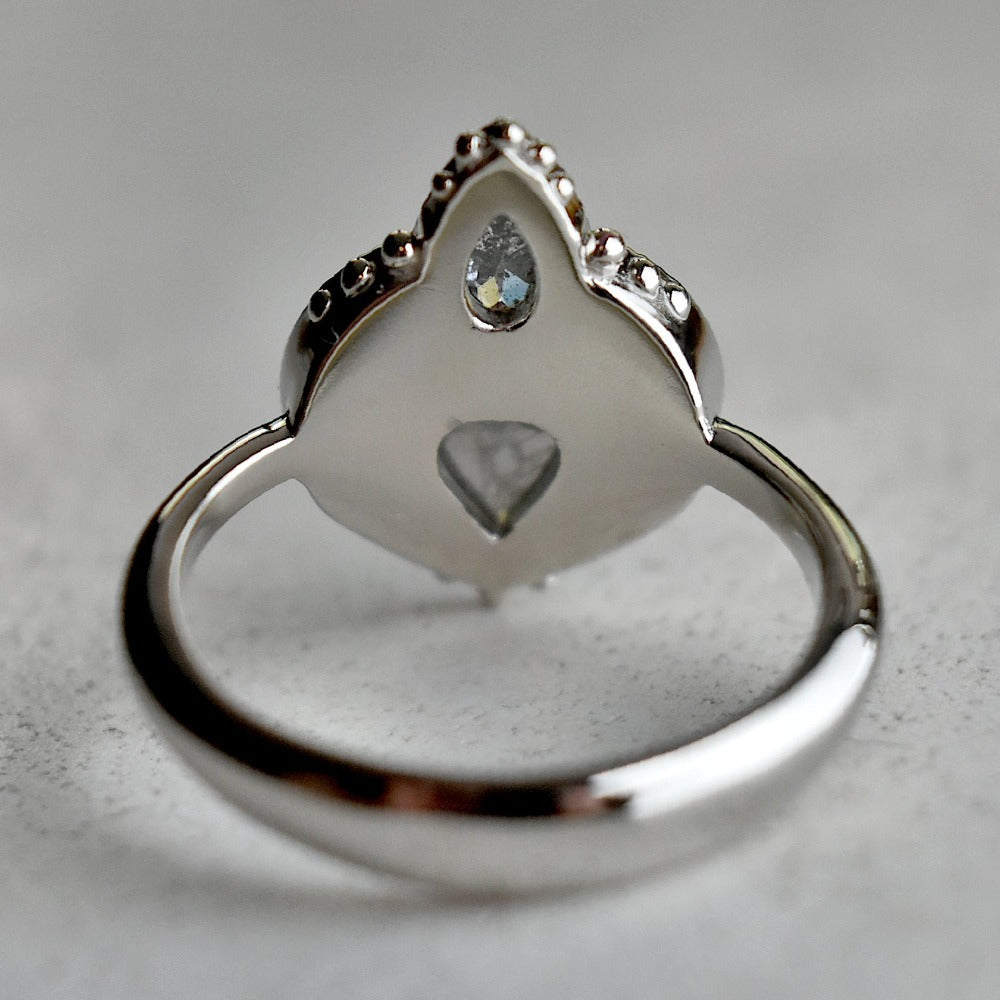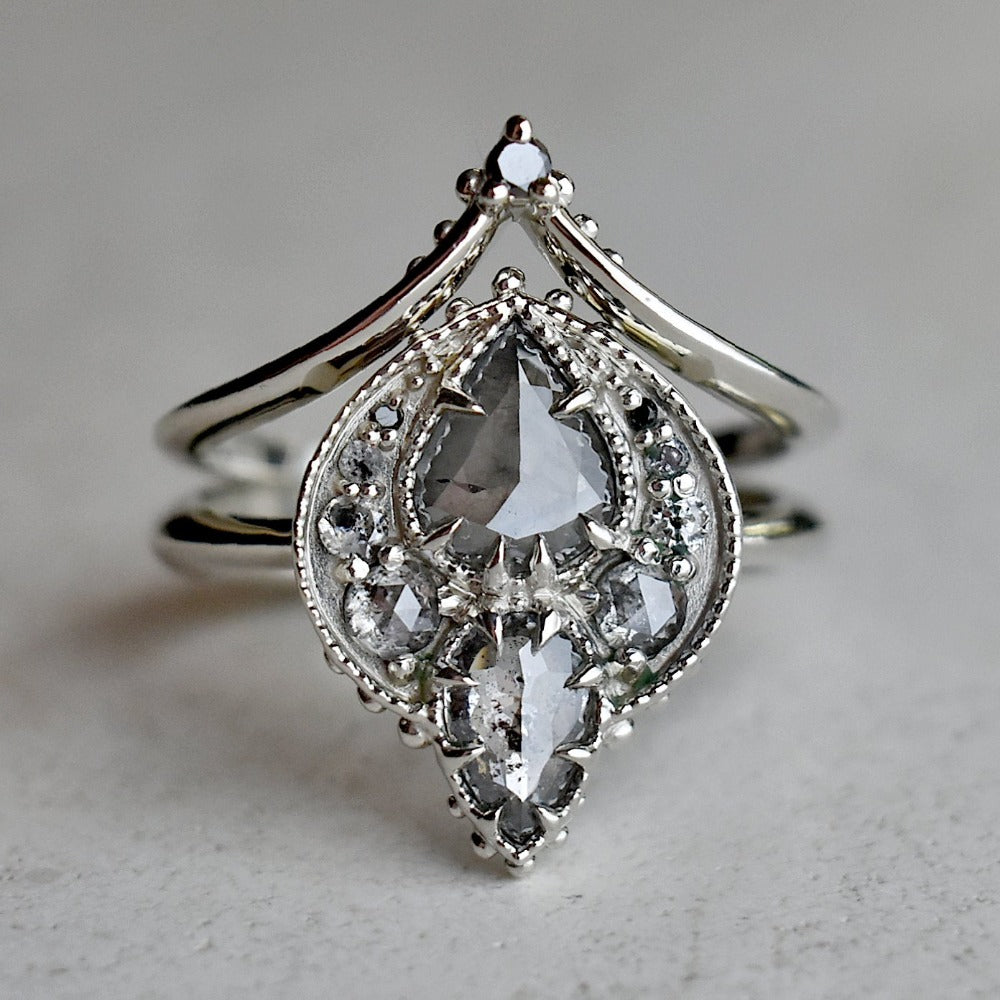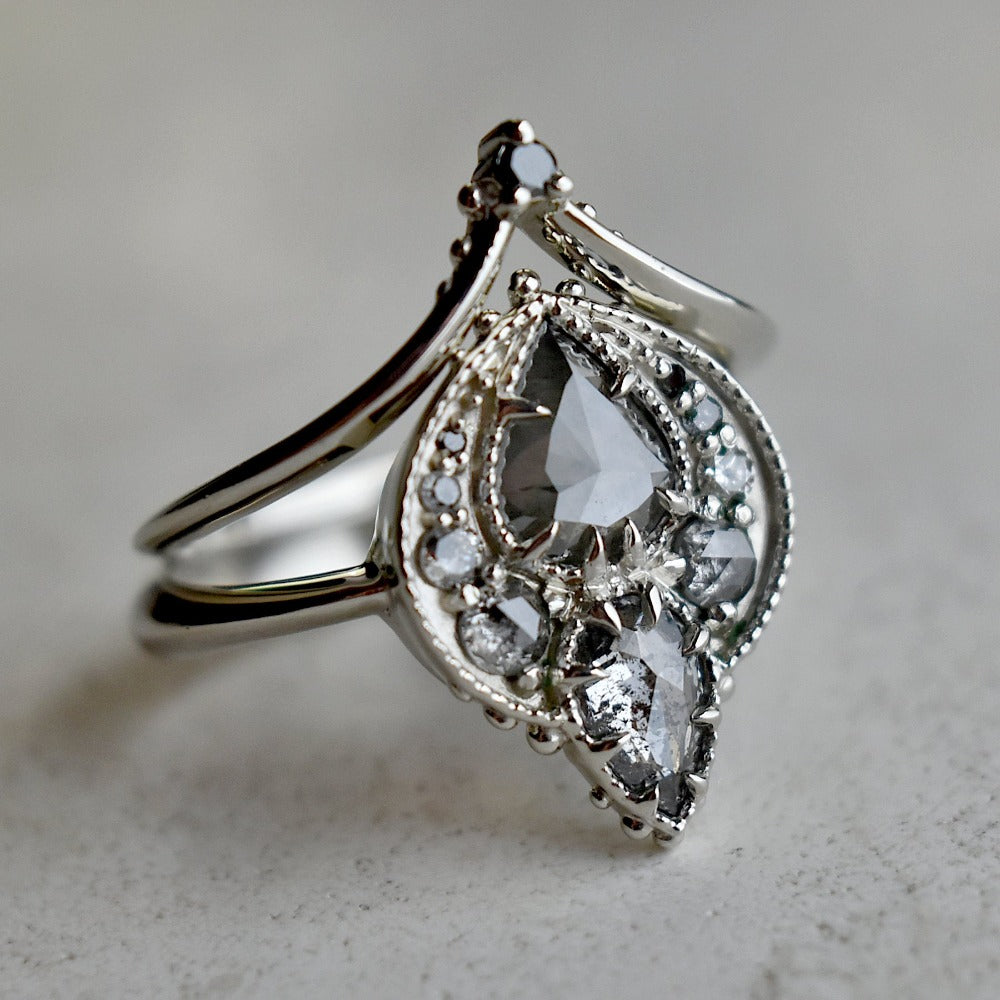 Regiis Silver Stone Shield Ring
This ring is a size 6, but can be sized for your convenience. 
Description: 
The Regiis Shield ring feels mystical, like an ancient talisman meant to protect you. Two pear-shaped shimmering silver diamonds flanked by eight sparkling diamonds only add to the magic. 
Pictured with the Reina Black Diamond Chevron Ring.
Details: 
Material: 10k white gold
Centre Stones:
7mm x 5mm silver pear-shaped diamond (0.58ct)

6mm x 4mm salt and pepper pear-shaped diamond (0.36ct)
Setting Height: approx. 3mm
Accent Diamonds:
0.8mm RBC black and salt and pepper diamonds (x4)
2mm rose cut salt and pepper diamonds (xn)
3mm rose cut salt and pepper diamonds (x2)

Total Disc Dimensions: 17mm x 12.5mm
Band Width: 1.5mm – 4mm (tapering)
Band Height: 1.5mm
Finish: Polished
Size: 6
Share