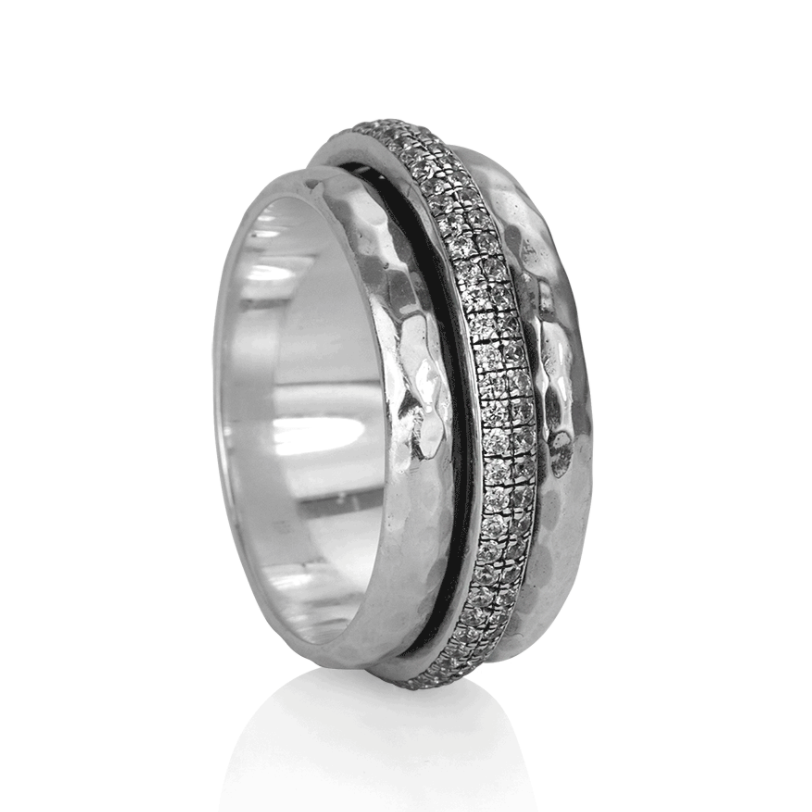 Please allow 3 - 4 weeks for production and delivery.
Product Description: 
Sterling silver hammered Meditation Ring with a spinning CZ stone band.
Meaning: 
Your intuition guides your actions reflecting who you are and what you believe. You have a unique ability for self - reflection that transcends into all aspects of your life. You are a deep thinker and highly intuitive intellectual person who loves helping others.
Product Details: 
Materials: Sterling Silver
Stones: Clear Cubic Zirconia
Ring Width: 6 mm
Share