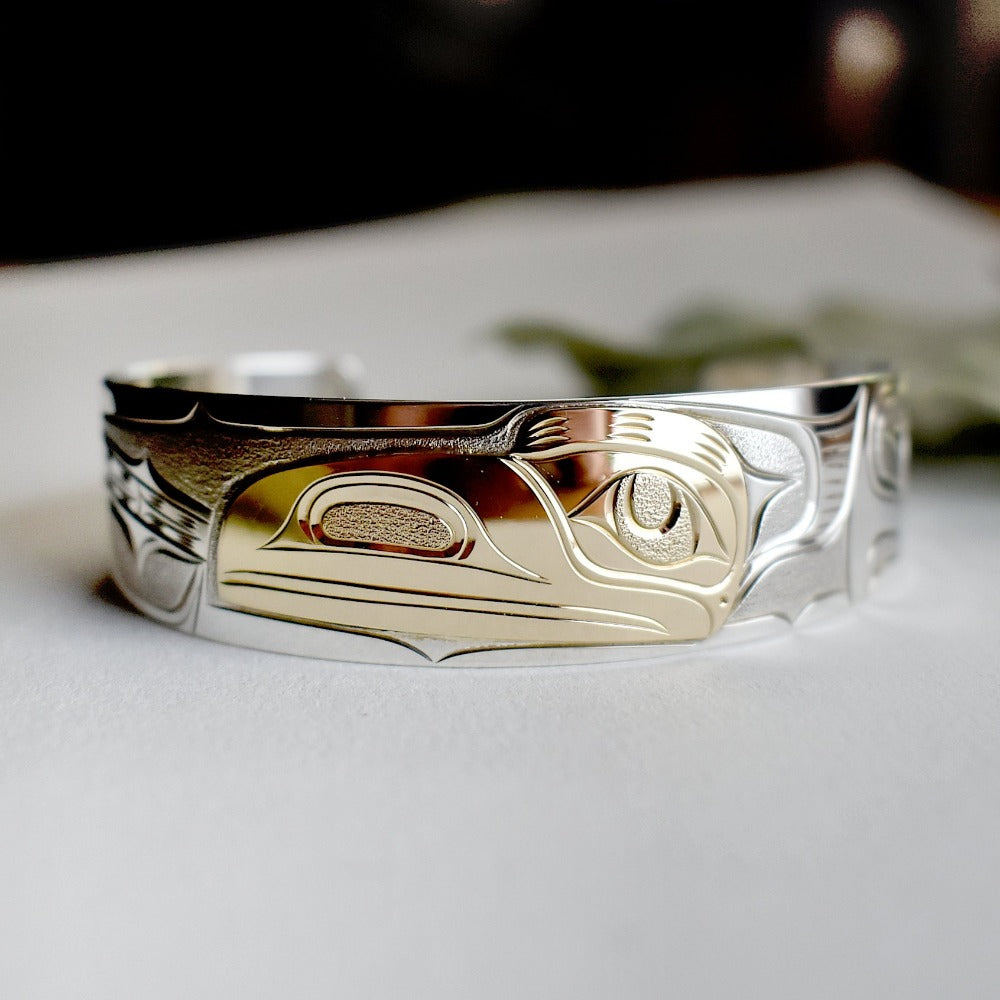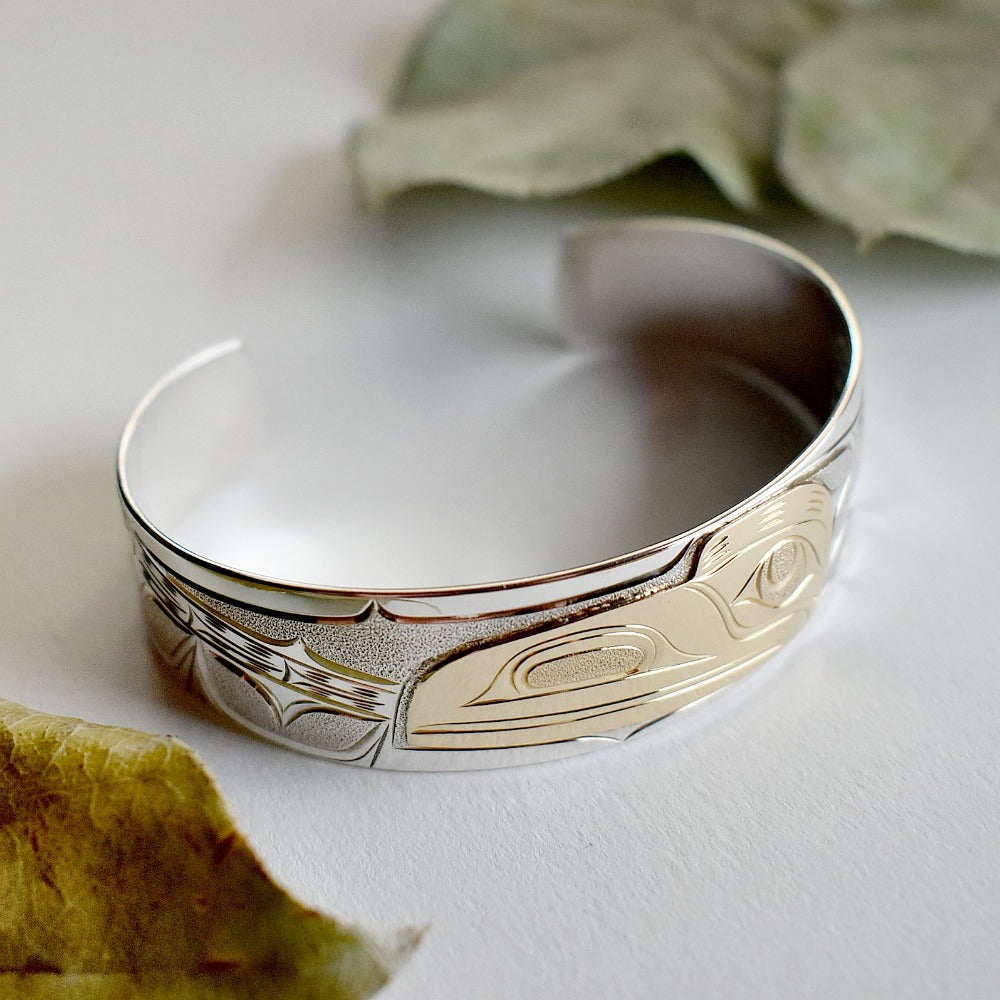 Raven Tapered Cuff with 14k Yellow Gold Overlay
Please allow 3 - 6 weeks for production and delivery. As all pieces are individually hand-carved, please allow for slight stylistic variations. 
Description:

The Raven is an important figure on the totem pole as a family crest and symbolizes prestige and knowledge. At one time, all the world was in darkness because a powerful Chief kept the Sun hidden in a box. It was the cunning Raven who, taking on the human form of a baby, stole the Sun from the Chief's house. Resuming his Raven form, he made his escape through the smoke hole and flew the Sun into the Sky.
For more information and the animal meanings, look here.
Details:
Artist: Joe Descoteaux
Metal: Sterling Silver and 14k Yellow Gold
Share