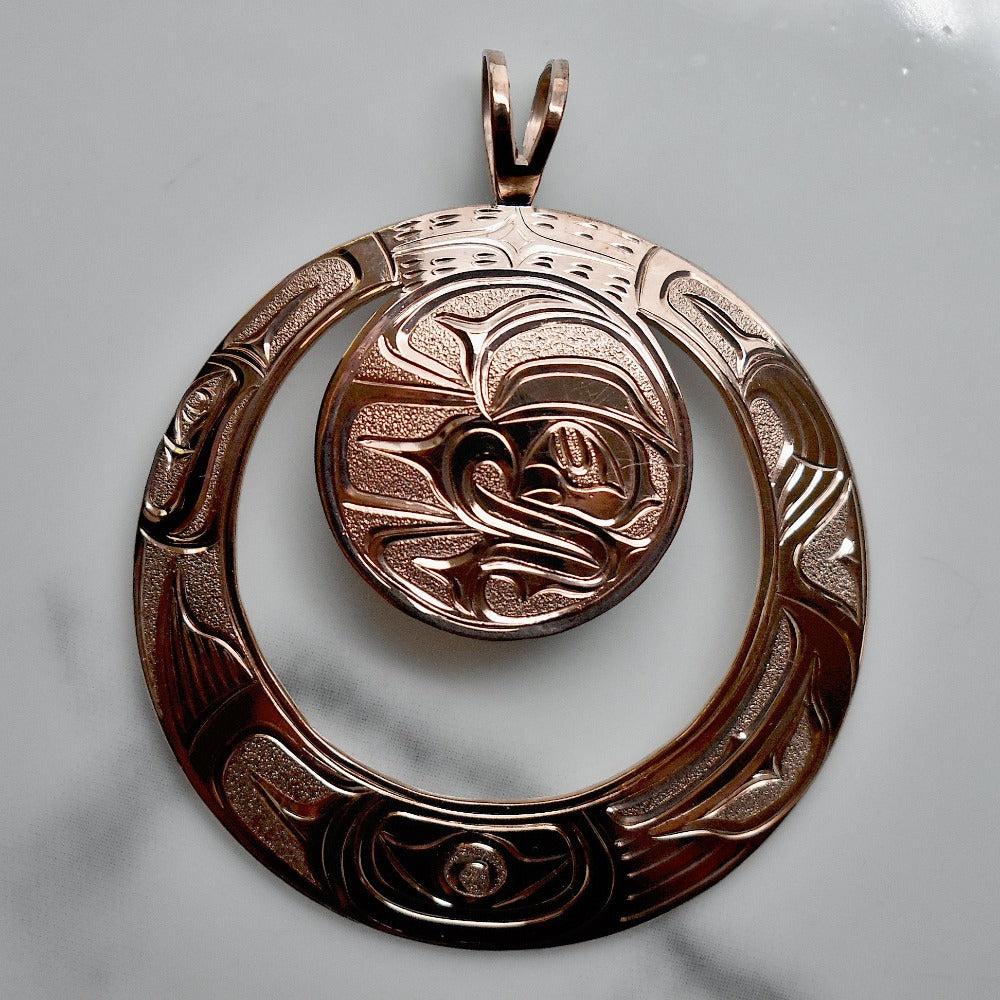 Raven & Moon Statement Pendant
Please allow 3 - 6 weeks for production and delivery. As all pieces are individually hand-carved, please allow for slight stylistic variations. 
Description:
The Raven is the creator, transformer and trickster. Legend says the Raven released the sun and moon, and discovered mankind in a clamshell. The Raven brought the salmon and the water to man, and taught people how to fish and hunt. 
The Moon is the protector and guardian of the people on Earth. The Moon spirit changes the way we feel. The Moon is the exclusive crest of only a few of the highest-ranking chiefs amongst the Haida. An eclipse is said to be a Codfish trying to swallow the Moon. 
For more information and the animal meanings, look here.
Details:
Artist: Joe Descoteaux
Metal: Copper
Pendant Dimensions: 
Height: 50mm
Width: 50mm
Thickness: 1mm
Bale Size: 10mm x 8mm
Share