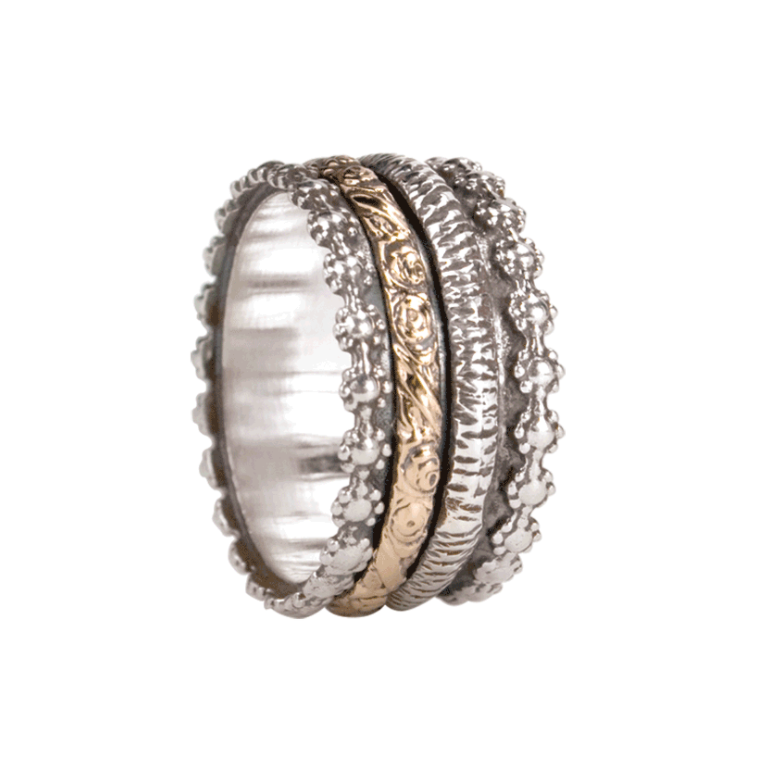 Please allow 3 - 4 weeks for production and delivery.
Product Description: 
Sterling silver Meditation Ring with oxidized base and flower pattern edges featuring two spinning bands, one 9K rose gold filigree pattern and one silver hand scraped band.
Meaning: 

Your heart and spirit keep you grounded in your everyday life. You have a positive outlook and believe in good karma and you look at the world as a place full of possibilities. You are known for your dynamic and charming personality which makes you admired by many.
 Product Details: 
Materials: Sterling Silver & 9K Solid Rose Gold
Ring Width: 10 mm 
Share