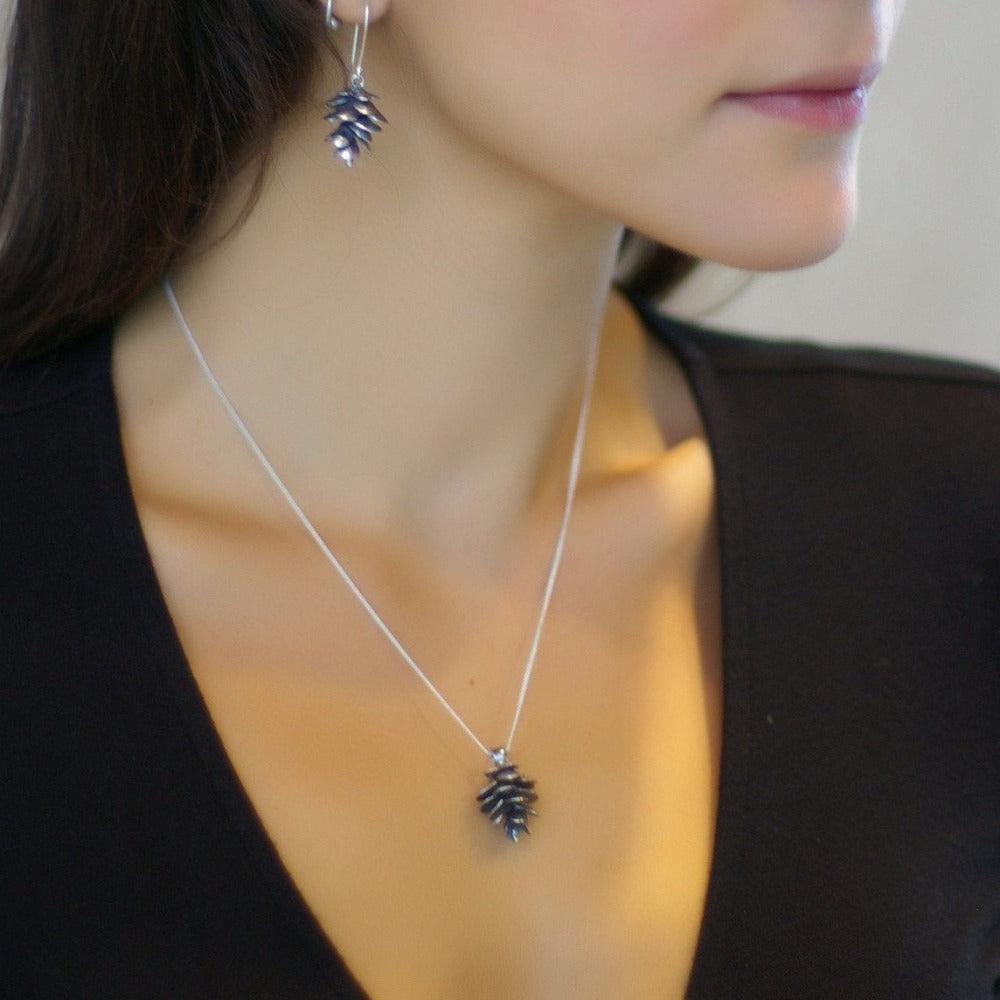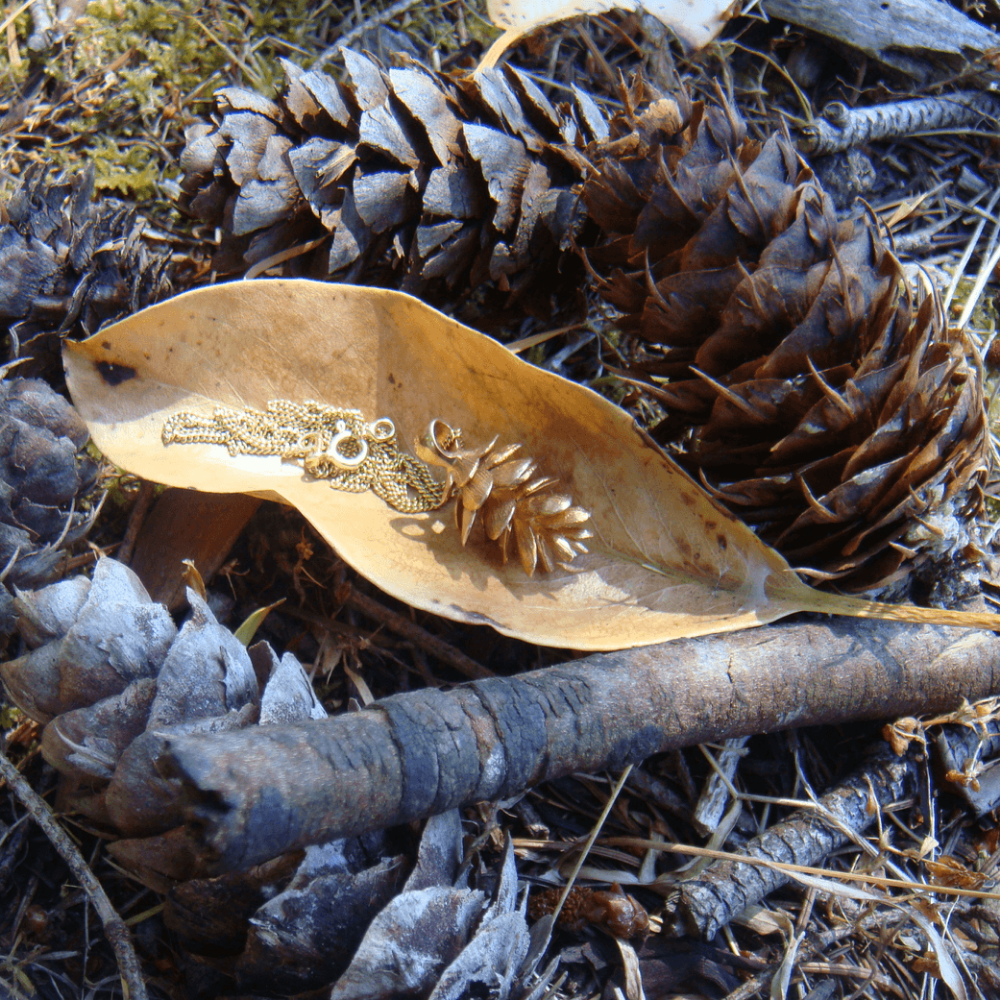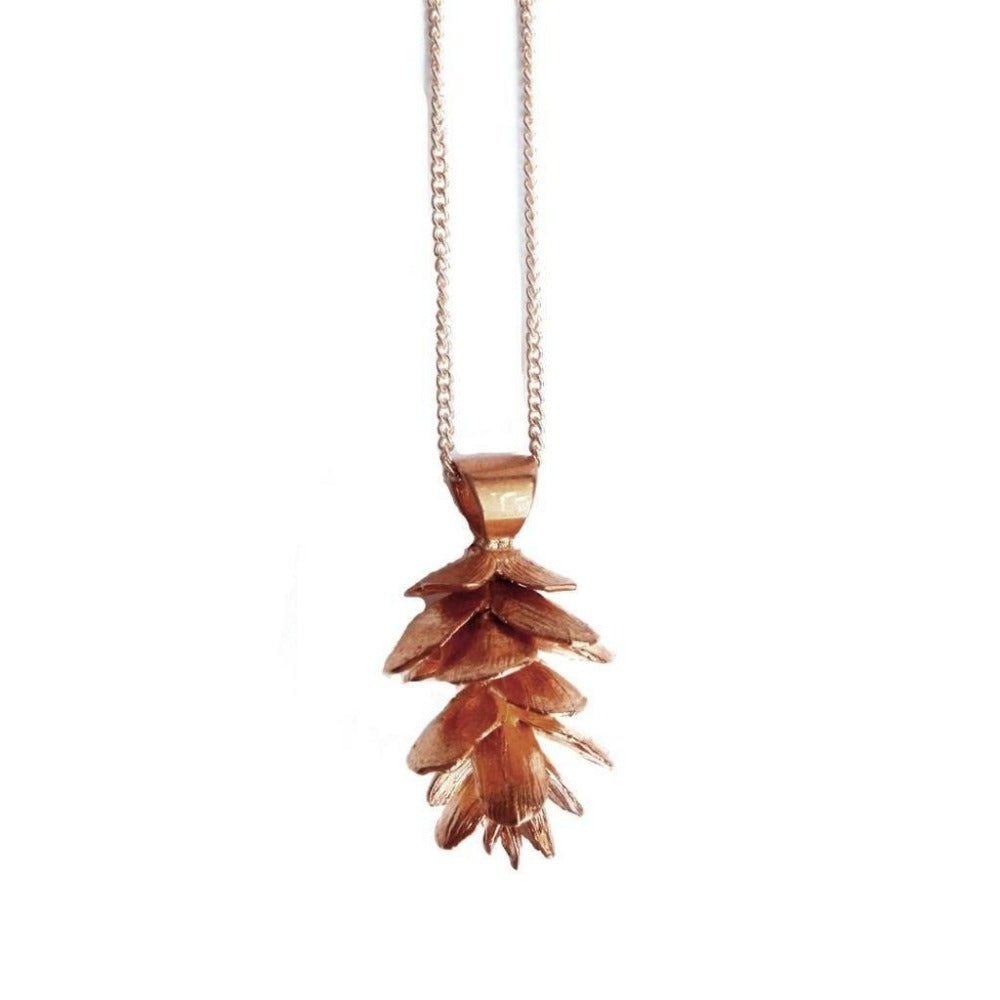 Pinecone Pendant Necklace
Please allow 10-15 days for production and delivery if item is not in stock. 

Description: 
Pinecones are an iconic feature of the forest- with a shape so distinctive they're impossible to mistake, they bring to mind tall pines in a quiet forest. 
On a hike around a glacier lake in the mountains, Justine came across a pile of tiny pinecones and decided she wanted to create a pendant that captured the fragile essence of nature. She picked through hundreds of them to find a handful she thought were perfect, and then used a process called 'organic burnout', which is based around the old jewelry making technique of 'lost wax casting'. The actual pinecone burns away and molten bronze is injected. The bronze pinecone pendant is silver plated and oxidized to show off the detail.
*Note: These are actually cast from hemlock cones. 
Details: 
Materials: 
Pendant: Rose Gold or Silver-Plated Bronze
Chain: Rose Gold Vermeil or Sterling Silver
Charm Length: 2cm
Chain Length: 18"
Chain Style: Fine Curb
Share