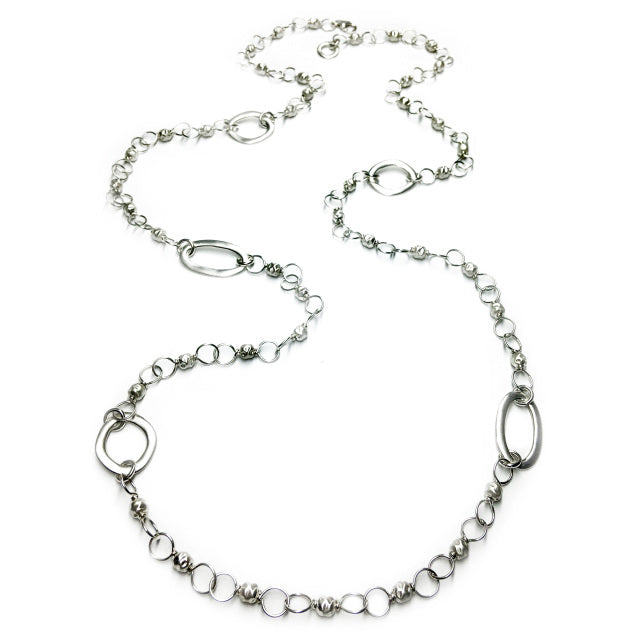 All of Matsu's pieces are hand-made in her Toronto studio. Unless we happen to have this item in stock, this item will be made for you and will be 3-4 weeks for production and delivery.

Description: Organic oval and diamond shapes interspersed on 36" handmade gravelle loop chain.

Metal: Sterling silver.
Share