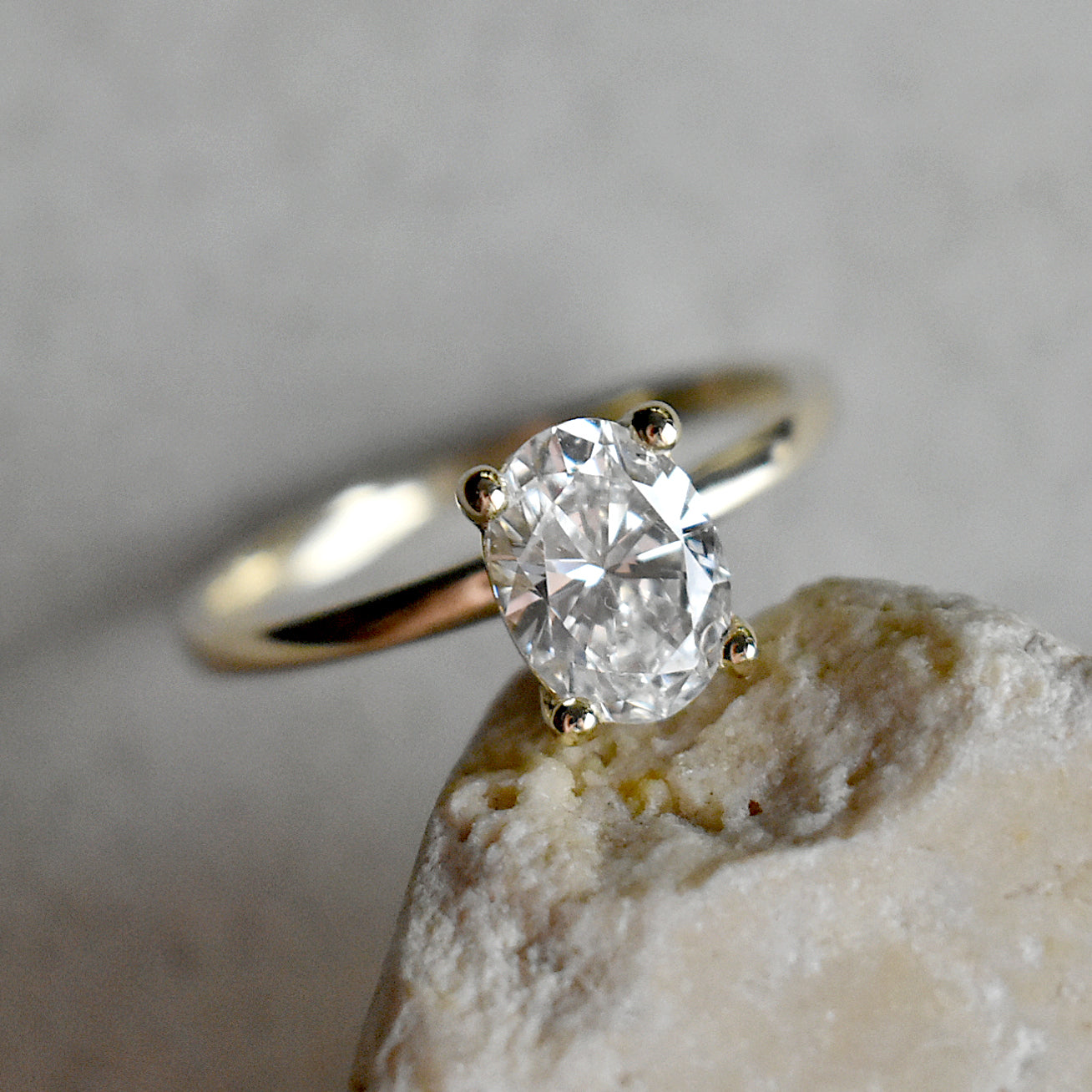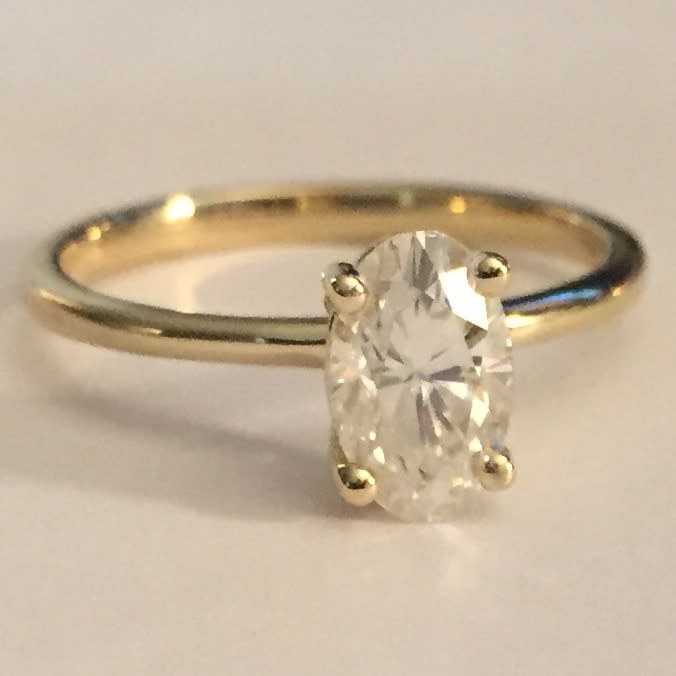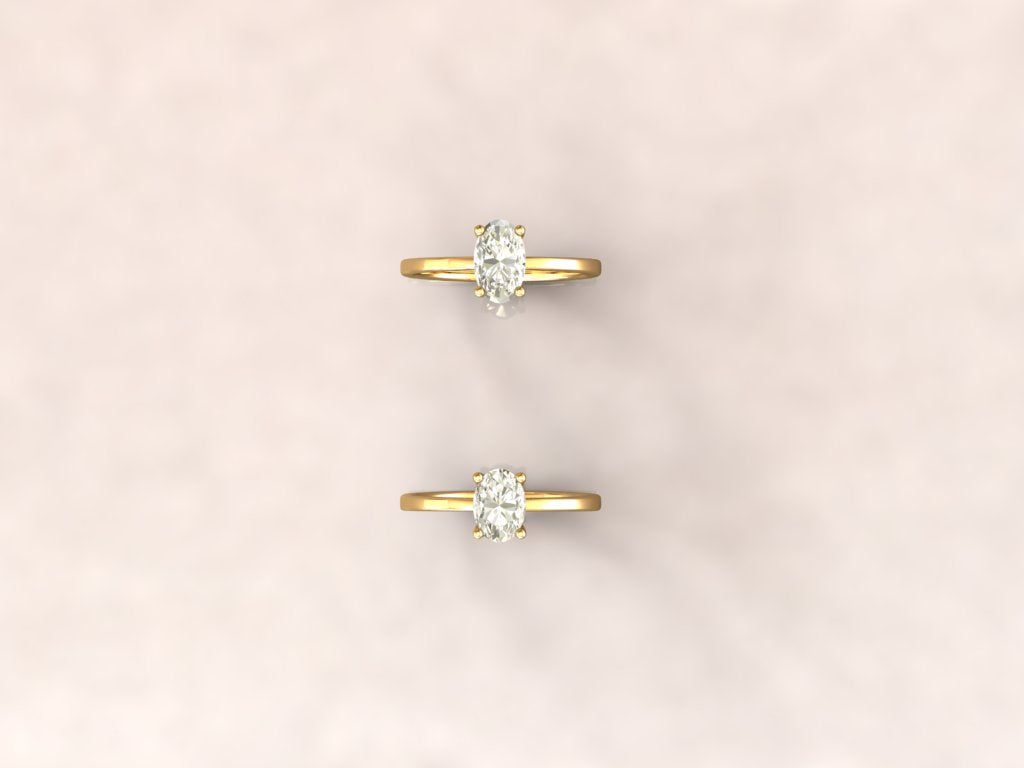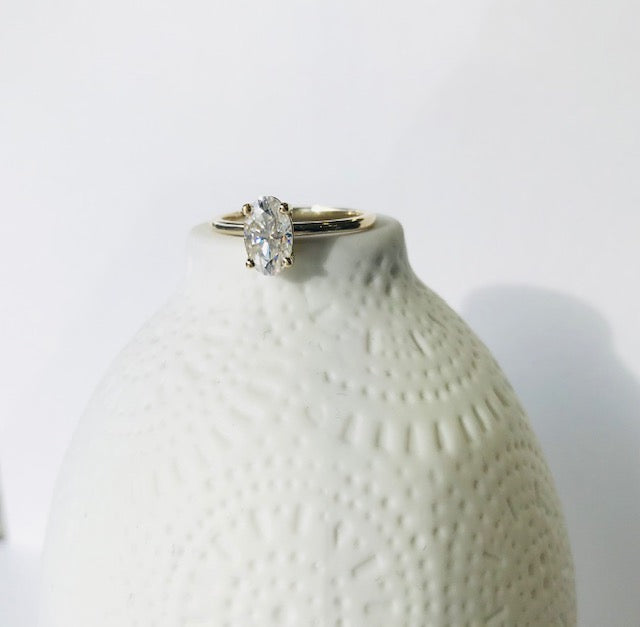 Oval Moissanite Solitaire
The classic Solitaire with the ethical and sustainable Moissanite!

Description
Simple and clean lines, this 14k gold ring can be ordered with various sizes of a Forever One Charles & Covard certified DEF Colourless Moissanite, in all metal colours.
*Mount style is single rail, open basket. Band tapers slightly toward the centre stone. Please indicate in the notes at checkout the size and the prong preference, round or dainty and 'pointy'.
* Images show previous rings with both the elongated (8x5) and standard Oval Moissanite. 
Share