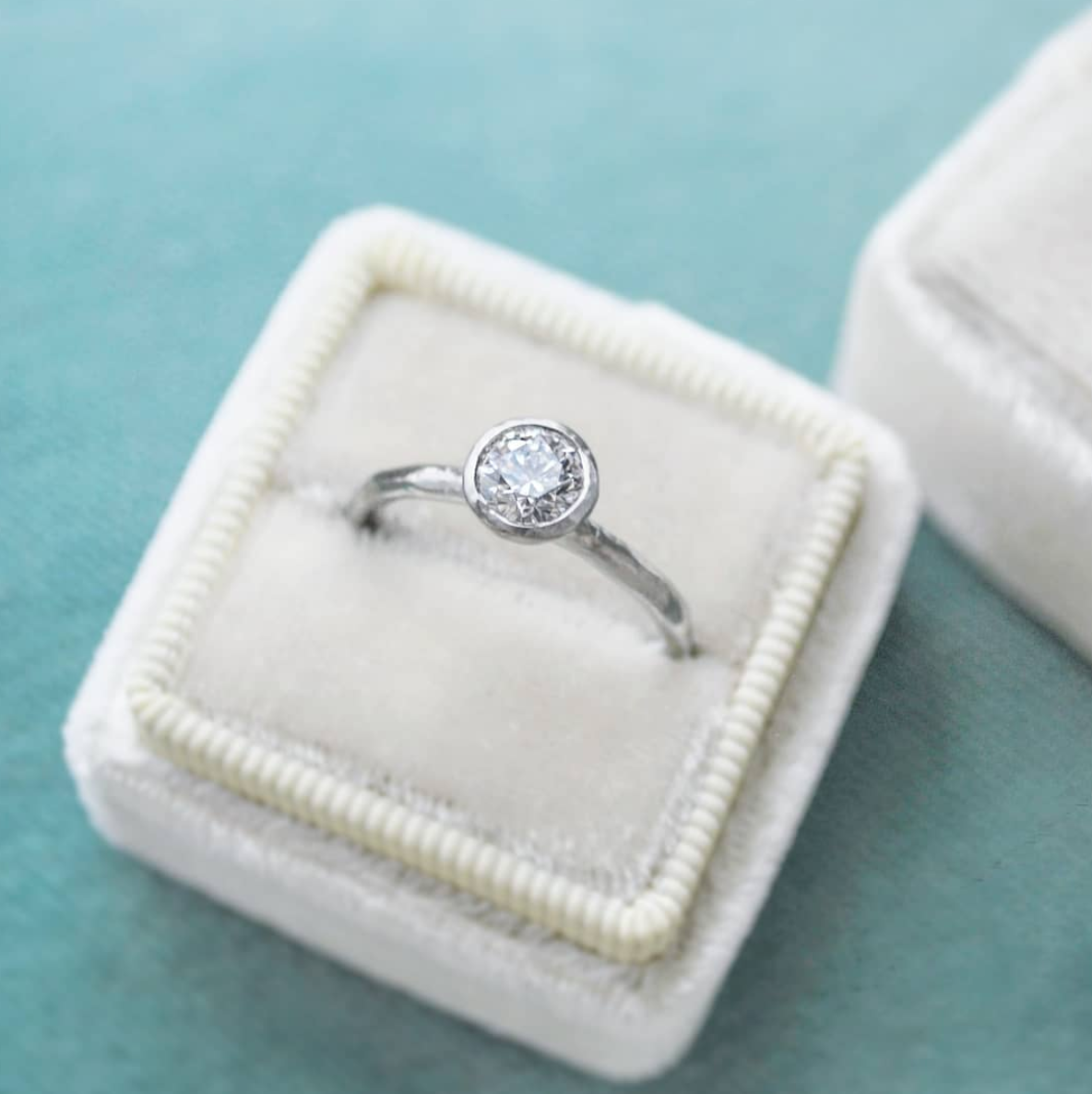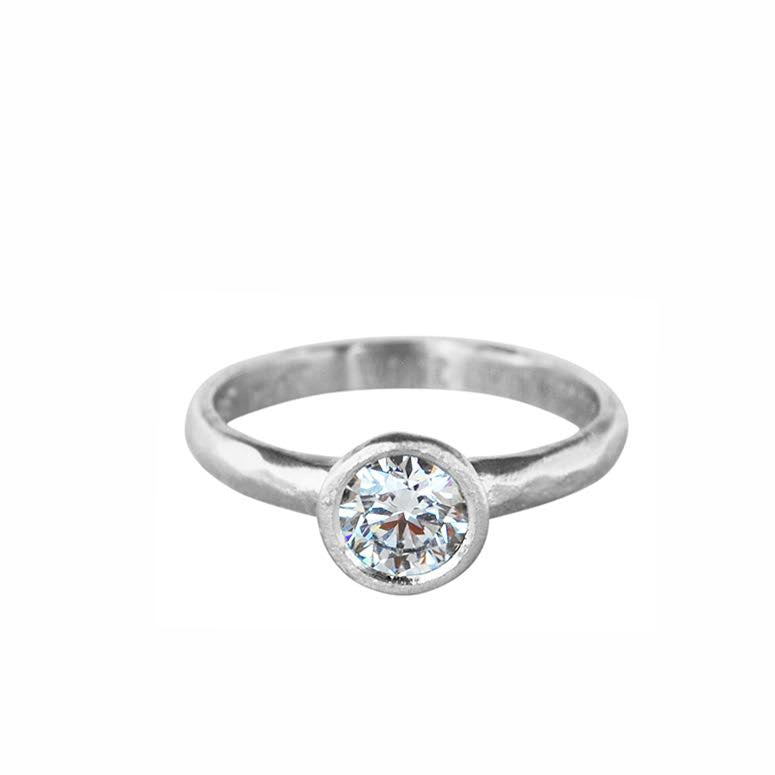 ​​​​​​​​​​​​​​​​​​​​​​​​​​​​​​​​​​​​​​​​​​​​​​​​​​​​​​​​​​​​​​​​​​​​​This item has sold and can be ordered with another stone, but price as listed is based on the gemstone of the original ring. If you have any questions about this ring or would like a quote to make a variation on this design, please email​ us at orders@magpiejewellery.com. 
Description: 
Anouk's Organic Diamond Solitaire ring is such a beautiful twist on the classic solitaire style. 
Details: 
Materials: 14k white gold (also available in yellow and rose)
Centre Stone (as pictured): 0.25ct 
Available in diamonds larger than 0.25ct. Please contact us for details. Price as listed is starting price for this ring with the stone as pictured. 
Share